In response to the ever increasing cost of living throughout the Klang Valley, many enterprising communities have taken upon themselves to look for new means to make their Ringgit truly stretch. And among them include a new wave of urban farming and gardening communities that have mushroomed across the Klang Valley, providing a sustainable alternative for local residents to grow and harvest their own crops for consumption.
Urban garden Kebun-Kebun Bangsar receives eviction notice 
However, it has just been recently revealed by the operators of one such urban garden, Kebun-Kebun Bangsar, that they have been slapped with an eviction notice by The Federal Territory office of the department of the director-general of lands and mines (JKPTG).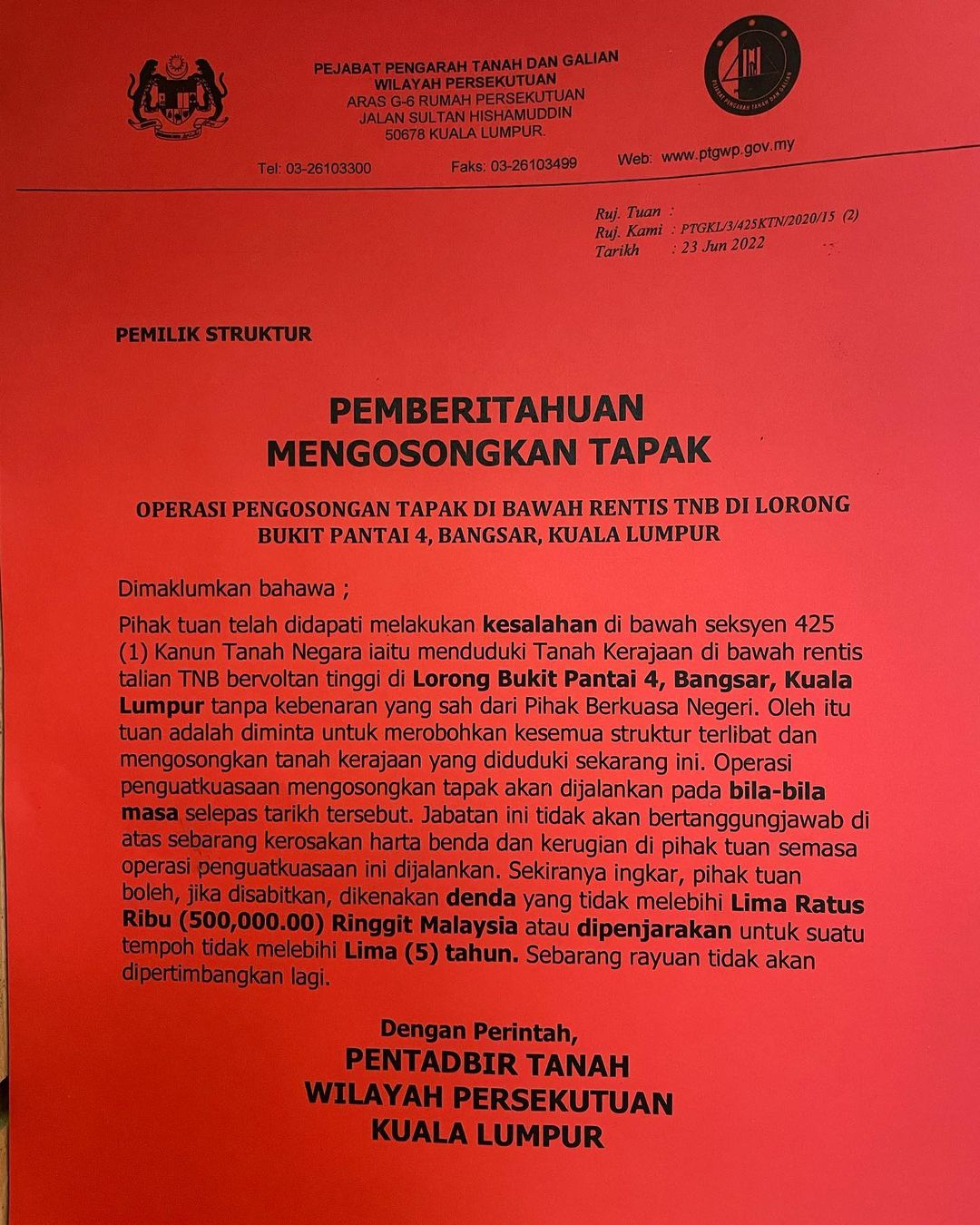 In a post that was shared through their official Instagram page, the eviction notice dated 23rd June 2022 said that garden operators had violated Section 425 (1) of the National Land Code for using land located underneath high-voltage power lines owned and maintained by local energy provider Tenaga Nasional Berhad (TNB) without permission.
They are threatened with a RM500,000 fine and a jail term of five years should they fail to comply and remove all structures on the property, with the office refusing to entertain any appeals.
Authorities say farm violated terms of their license
According to Malay Mail, the office stands by their decision to mete out the final eviction notice to the garden as they have apparently violated their temporary occupancy licence (TOL) for nursery purposes. Quoting Datuk Muhammad Yasir Yahya from JKPTG, the English daily reports that while community gardening efforts are encouraged by his office, they are still required to abide by stipulated conditions.
"Conditions for approved nurseries include the types of crops and no permanent structures are allowed under power lines, according to technical specifications from Tenaga Nasional Berhad (TNB)," read a statement released by Yasir.
The eviction notice also comes after 'written and verbal' complaints were submitted by residents from the vicinity. Prior investigations revealed that the garden had been rearing livestock on the property, such as chickens, ducks, and sheep, which contributed to issues such as odor pollution, flies, and noise disturbances. The garden was served a final notice from the Kuala Lumpur City Hall (DBKL) in February 2020 to remove their animals.
Kebun-Kebun Bangsar founder hopes that farm will be able to continue running
Founded by 62-year-old architect Ng Sek San, the garden is maintained with the help of over 300 volunteers. In speaking with Free Malaysia Today, Ng said that they have been running legally from 2016 with a two-year license backed by DBKL. But he had failed to realise that the city hall did not extend their license beyond 2018, and only came to know about it after they were served an eviction notice.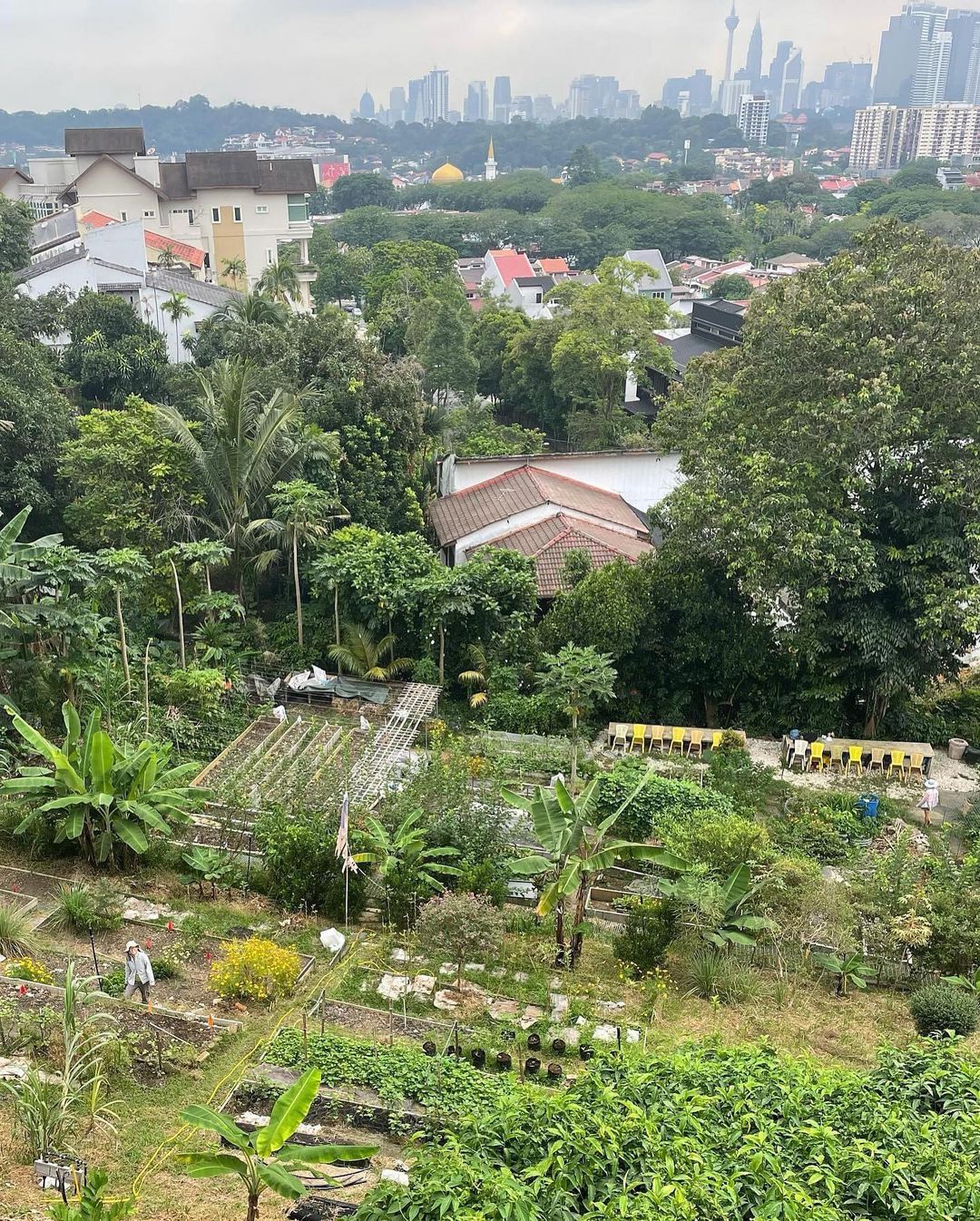 Several letters of appeal have been written to the authorities to no avail, with Ng pointing out that the garden has had the support of 19 out of the 20 residents who live adjacent to the garden.
"Every week, thousands come to our farm to acquaint themselves with nature. We want to be left alone to do our work peacefully. It must be protected and safeguarded by everyone, including City Hall and the other authorities." he said.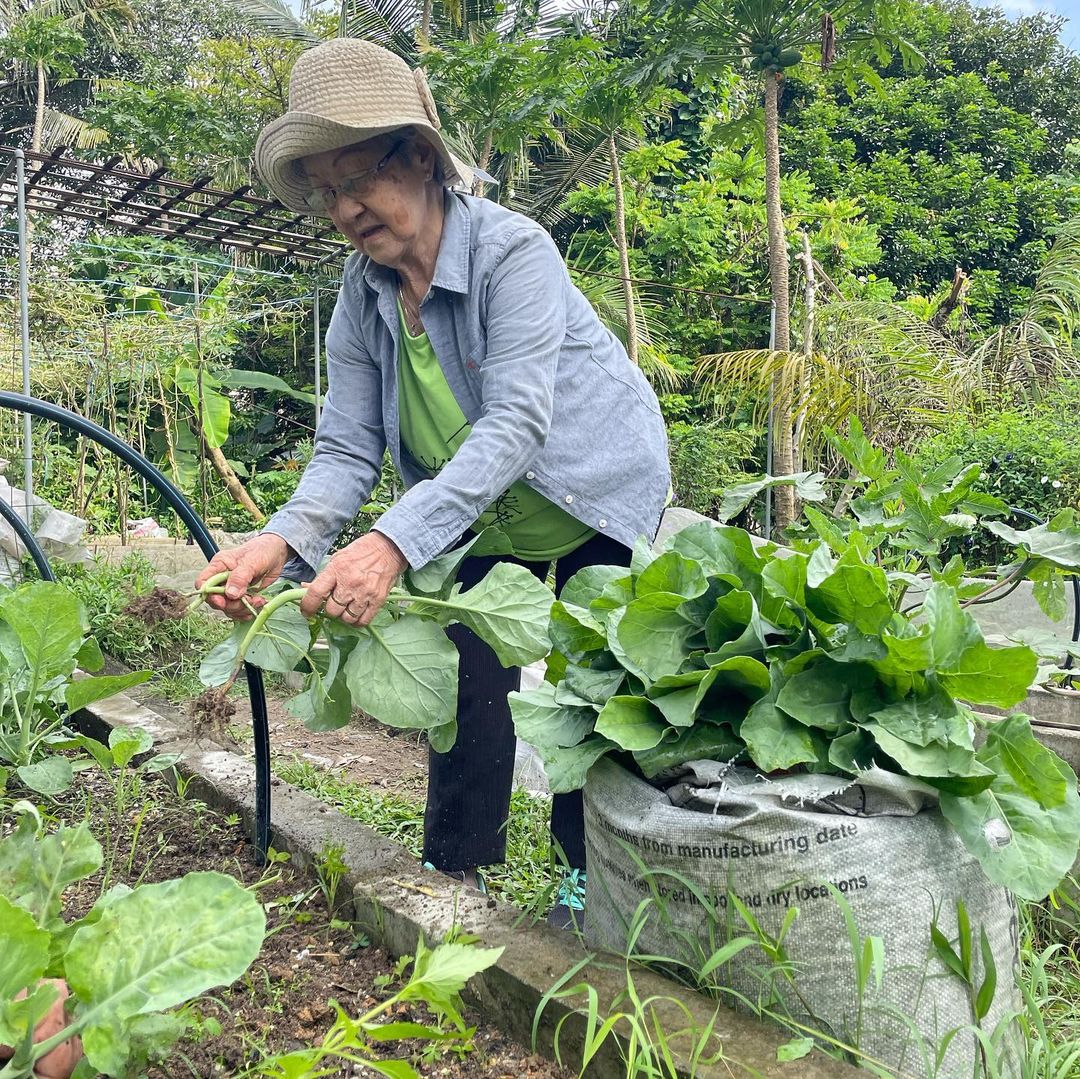 Prime Minister had previously praised the farm's efforts
Fruits, vegetables, and flowers that are harvested from the 8.5 acre garden are frequently distributed to communities in need, such as soup kitchen operators. Asides from helping those who are in dire need of help in society, it has also played a vital role in educating children on climate change.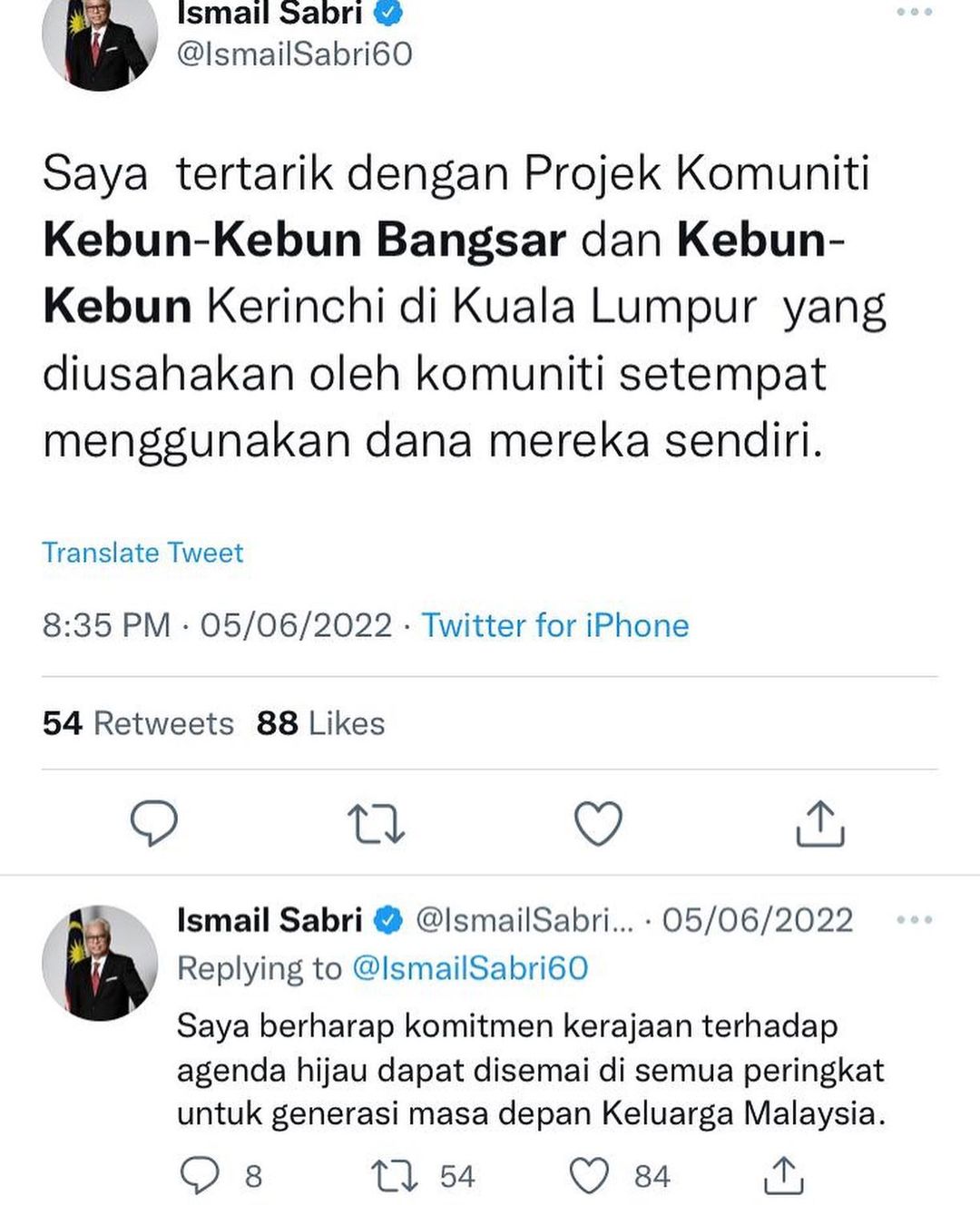 While Ng hopes that he would be able to continue the project, he fears that volunteer help may be difficult to come by in the future following eviction threats from the authorities. The garden was most notably praised by Prime Minister Ismail Sabri Yakob during his World Environmental Day speech just weeks prior.
Tap here to give us a 'Like' on Facebook and stay up-to-date on the latest news!