The use of the English language in Malaysia has often led to many heated debates, whether it be among local communities or even in official matters. In fact just two weeks prior, Sarawak Premier Tan Sri Abang Johari Openg had to defend his state's right to use the English language as it's official language, which is in sharp contrast to the use of Bahasa Malaysia in other local regions.
Pro-English proponents still caught in Colonial mindsets 
Spurring on the discussion on the matter, PAS President Tan Sri Abdul Hadi Awang has now gone on to say that Malaysians who prefer using English over Bahasa Malaysia are still caught by the ghosts of Malaysia's Colonial past and its mindset. According to Free Malaysia Today, he claims that Malaysians appear to put a heavier emphasis on English as compared to the national language.
"Those who speak in the language of former Colonisers are leaders of countries who are described as developing nations,"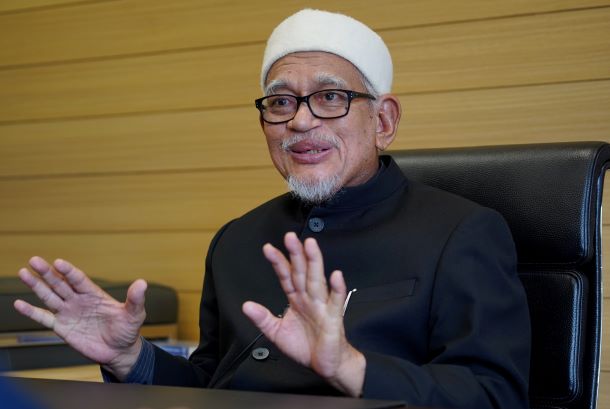 In his latest column written in the party's own Harakah publication, he describes pro-English advocates as being 'slaves' to Malaysia's former Colonial masters, who seek to stymie the significance of Bahasa Malaysia.
"They are behaving like slaves to the former colonial masters despite having been freed from their clutches,"

"Ignore the delirious voices which are trying to reduce the importance of the Malay language." he said.
He goes on to state that those who would chant 'bahasa jiwa bangsa' (language is the soul of the nation), are also the ones who also have weakened attitudes towards their own mother tongue.
Signboards, road signs continue to be in English
He adds that such groups have already pushed for the use of the English language by means of conducting meetings, as well as recording ground or in-flight announcements with the language. What's more, signboards, advertisements, and road signs, also feature the use of the English language.
"Even some roads have English names although the majority of their target audience is not proficient in the language," he points out.
Hadi also describes countries who continue to use the language of their Colonisers to be stuck in the 'crawling stage' where development is concerned.
This comes after Chief Secretary to the Government Tan Sri Mohd Zuki Ali had previously expressed his hope that Public Service Department (JPA) would look into taking punitive or corrective actions upon those who did not abide by instructions to use Bahasa Malaysia in matters related to civil service. He adds that the intention was not to instill fear, but to ensure that the national language is not violated by arbitrary use, reports Berita Harian. 
For more stories like this, follow us on Facebook by tapping here! 
Also read: M'sian student accepted into World's No.1 University, MIT with almost full scholarship