It should go without saying that in any case of conflict or disagreement, one should always try to find a way to resolve it without resorting to undue violence. However, that was far from the case for one young man who has recently caught the attention of local social media users for his savage outburst that was caught on video, which has since made the rounds online.
Teenaged boy beats up defenseless girl
In the now-viral clip that appears to be filmed in a corridor, the teenaged-boy could be seen flying into a sudden rage at a girl. Striking her in the head with force, he could then be seen punching and kicking her in the gut while the teenaged-girl stood bowed over in pain.
What made it all the more worse was when the boy retrieved his slipper which had fallen off during his assault, and used it to hit his sister in the head, causing her to cry out. All the while this was happening, those who filmed the ordeal sounded amused, laughing as the young woman received the blows without once attempting to defend herself.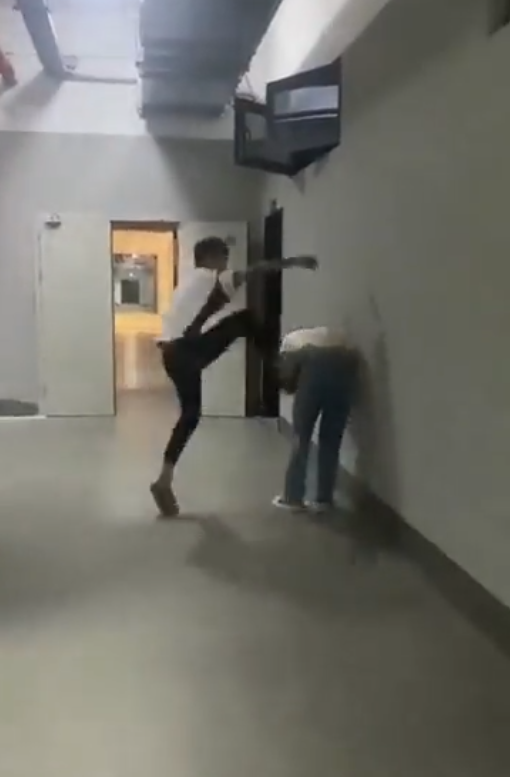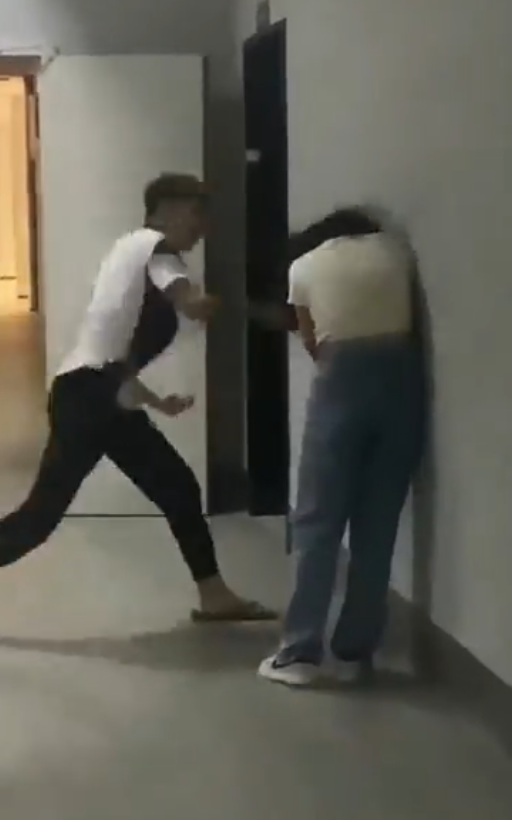 The boy's actions have led to widespread condemnation
Netizens have since widely condemned the actions of the young man, especially in light of the fact that the young girl appeared completely hapless as she was being beat-up.
"Men like this only dare to do this against women. If they were dealing with other men, they would run with their tails tucked between their legs. If you know him, step on his face." 

"It doesn't matter if this is a case of a brother beating his sister, boyfriend or girlfriend, wife or husband. If a man beats a woman who did not even attack him physically, then he really is no better than a demon or an animal." 

Some netizens have even claimed that the young girl was in fact the teenaged-boy's sister, and that he was angered by how she had snuck out to meet a boy instead of taking care of their bedridden and sick mother who was in hospital. However, neither the claim nor the location and time of the incident can be ascertained at this point.

According to local newspaper Kosmo!,  local authorities have been made aware of the video, which is said to have taken place in Kota Kinabalu, and are now currently carrying out investigations into the incident.
Kota Kinabalu Police Chief Assistant Commissioner Mohd Zaidi Abdullah said that they have yet to receive any reports lodged over the matter, but has urged those with information regarding the video to come forward.
Tap here to give us a 'Like' on Facebook and stay up-to-date on the latest news!
Also read: 'Public servant' beats up matchmaker who failed to find him a partner after being paid RM2,500