Love works in mysterious ways, as the old saying goes. But sometimes, we may not necessarily be patient enough to let it work mysteriously. Which is why the services of a professional matchmaker (and matchmaking app subscriptions) exist, to help expedite the search for a potential partner. But when things don't work out the way one had hoped, the sensible thing to do would be to take it in stride and move on.
Matchmaker assaulted after failing to find man a partner
Unfortunately, that was the last thing that an enraged 'public servant' did, upon realising that her company wasn't able to find him a partner, despite having been paid a handsome sum of RM2,500 to engage in their services. According to a statement that was released by Cheras Police, the entire altercation took place after what was claimed to have been a misunderstanding triggered the man's anger, when he was told that they were not able to find a suitable partner for him after six months.
This led to him assaulting a female matchmaking agent from 'Matrimony', an online matchmaking service that he had paid RM2,500 for to engage in their services.
A Closed Circuit Television (CCTV) video that showed how the incident took place in a public elevator was promptly widely shared across social media, and shows how he cornered the woman before assaulting her.
Victim is recovering, assailant may face jail time
According to the statement, police have since identified the assailant and will be calling upon him to provide a statement to help assist in investigations into the attack. The female victim on the other hand, suffered injuries that showed obvious signs of bleeding to her head, and is now recovering at Canselor Tuanku Muhriz Hospital (HCTM).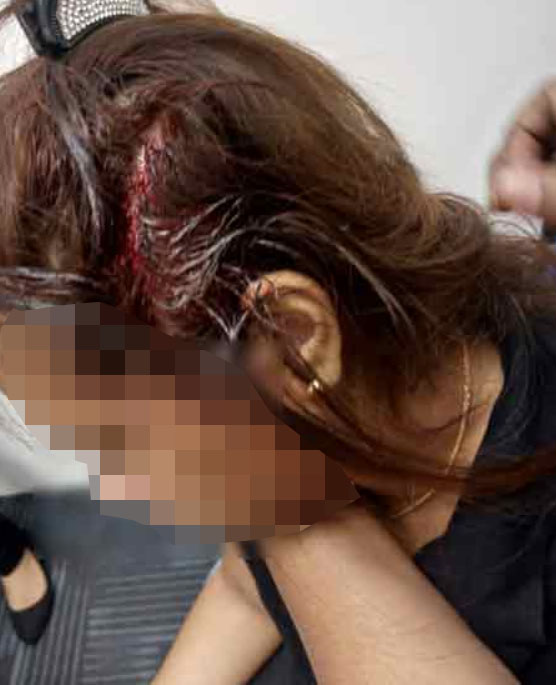 The assault will be now investigated under Section 323 of the Penal code for voluntary causing harm to another person, and if found guilty, the assailant could potentially face a fine of RM2,000, up to a year's worth of jail time, or even both.
For more stories like this, follow us on Facebook. 
Also read: Man from PDRM wanted list arrested after hitting 64yo elderly man's head with motorbike helmet