When it comes to the notion of marriage and building a family between two individuals, many aspects will no doubt come into consideration. From personal finances to living arrangements, it can become a pretty daunting process to figure it out before committing to a life together as a couple. But what if you realise that you both may pass on a blood disorder to your children?

Source: @szasaccount
Young couple decides to break-up to avoid passing blood disorder to future kids
For one couple in Indonesia, these deliberations came to a heartbreaking decision after they both discovered that they were genetic carriers of a genetic blood condition.

Source: @szasaccount
In a TikTok video shared by user @szasaccount, she recounts the moment when she had to make the excruciating decision to break-up with her boyfriend of over three years after it was discovered that they were both carriers of thalassemia minor.
What is thalassemia?
According to MayoClinic, thalassemia is explained as an 'inherited blood disorder that causes your body to have less hemoglobin (red blood cells) than normal'. As hemoglobin helps red blood cells transport oxygen throughout your body, thalassemia patients could come to suffer from anemia due to lower-than-normal levels of hemoglobin.
Passed down to children by parents who carry the mutated thalassemia genes, it has been known to cause delayed growth in children, frequent fatigue, and weakness. Those suffering from the condition may require frequent blood transfusions over the course of their lifetime to make up for the lack of hemoglobin. Couples may opt to screen for thalassemia via specialised hemoglobin tests or CBC (Complete Blood Count) tests.

Source: @szasaccount
They decided to make the most out of their final day as a couple together
In knowing that any children they may wish to have will inherit this lifelong affliction, both the young woman and her boyfriend decided to end their relationship amicably.

Source: @szasaccount
Checking into a hotel suite and dressed up to the nines for her boyfriend's brother's wedding, both appeared tearful as they brought their remaining moments together to a close, documenting their day together over video. Between smiles and tears, both remained resolute to their decision.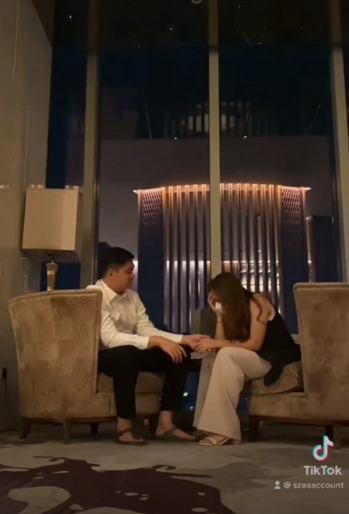 Source: @szasaccount



Source: @szasaccount
Despite having broken up, the TikTok user reveals at the very end of the video that she continues to remain good friends with her ex-boyfriend.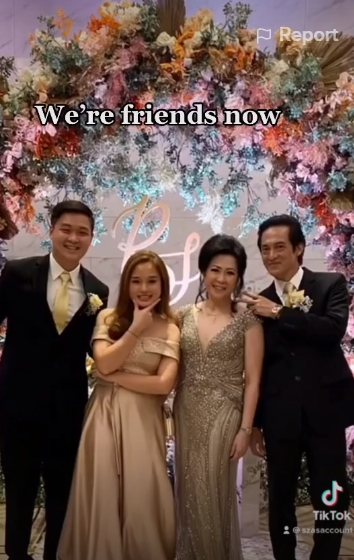 Source: @szasaccount
The TikTok video has since gone viral across social media, with over 359,500 reactions and 12,800 shares. The young woman hopes that her video may inspire further awareness concerning thalassemia.
Follow us on Facebook for more stories like this!
Also read: Girl bids tearful goodbye to older sister leaving for boarding school