It should go without saying that we can never be too careful these days, what with the proliferation of scam tactics that have now swept across all quarters of the country. From targeting young job seekers by luring them in with attractive employment prospects abroad, to unsuspecting social media users online with fake services and promotions, just about anyone can fall victim without realising it until its too late.
M'sian food rider tries to sell his iPhone to fund his business
One such scam was recently exposed by Facebook user Asyraff Akra, after he himself had wound up becoming duped by it. In a post that was shared to his account, he explains that he had been trying to accumulate capital for his business and figured that he would do so by selling off his phone. Meeting up with the buyer in person, he proceeded to hand his phone over in exchange for the agreed amount, which was paid to him in cash.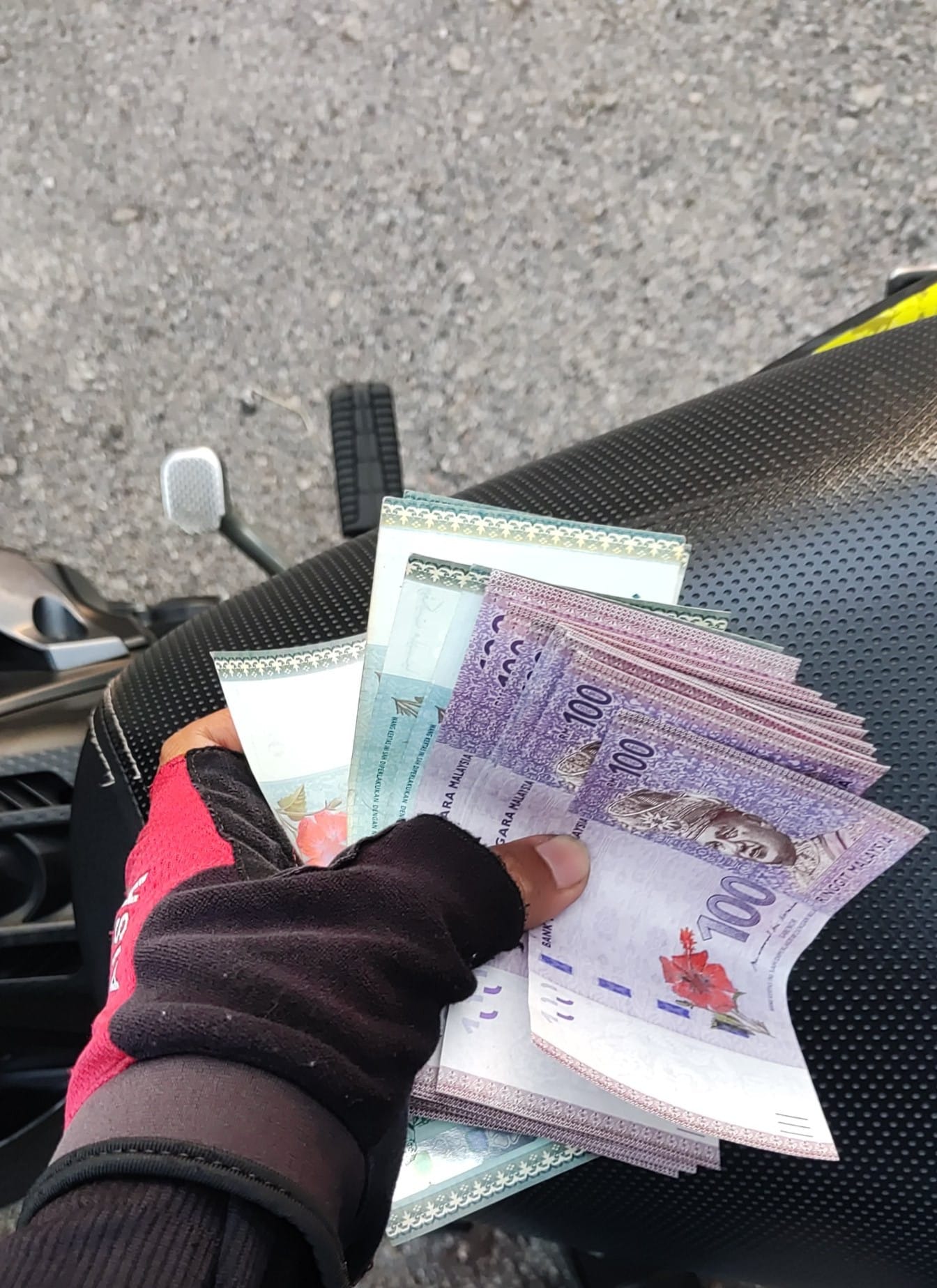 However to his surprise and chagrin after the deal had been concluded, he eventually came to discover that the bulk of the money that he was paid with was in fact, fake.
"I was tested by God today.. sold my phone as I wanted to start my own business, but I got cheated instead. The RM100 notes are all fake. Only the RM50 notes are real." he wrote in his post.
Wound up being scammed and received fake RM100 bank notes
A photo of the money was also included, which shows that he was paid with a stack of fake RM100 notes, and three pieces of genuine RM50 notes. In speaking with a netizen, Asyraff said that he received a total of 17 pieces of fake RM100 notes, amounting to RM1,700. He only discovered that they were fake when the cash deposit machine refused to accept the bank notes.
The deal was said to have taken place outside a Billion supermarket located in Bandar Teknologi Kajang. Asyraff clarified that he did not snap a photo of the buyer's face as at the time, he did not suspect anything a miss and has never experienced being scammed before throughout his time conducting business.
He has also confirmed to another netizen that he has since lodged a police report over the matter, and took the liberty of including the scammer's phone number to warn others. However checks by netizens show that the phone number is no longer active.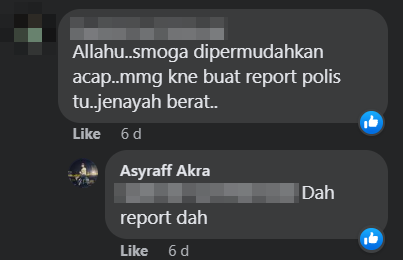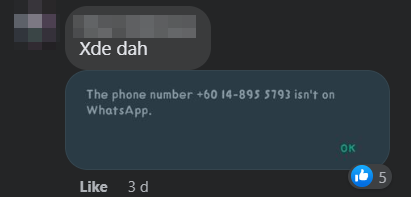 Tap here to give us a 'Like' on Facebook and stay up-to-date on the latest news!
Also read: Mother & daughter in Bentong get scammed out of RM11,800 after clicking on job advert on social media