When it comes to driving culture in Malaysia, we all harbour our own fair share of personal pet peeves. Whether if it's drivers who don't use their blinkers when switching lanes, having your car tailgated by a massive luxury MPV in the fast llane, or illegally-parked vehicles obstructing the flow of traffic, getting behind the wheel here can more often than not get your blood boiling.
Lorry encounters illegally parked car obstructing traffic
And when it came down to dealing with illegally parked cars, a group of annoyed Malaysians may just have arguably the most efficient, if not the most drastic approach when it came to moving one out of his way. In a video that was recently shared to community Facebook group Melaka Viral Terkini, a lorry driver shares how while attempting to maneuver his cargo lorry into a factory, he encountered an illegally parked car that was obstructing the roadway leading in.
And while waiting from his lorry cab, a group of what appears to be employees from the factory had appeared on the scene to investigate the matter. One of the men who came with a forklift walks over to inspect the illegally parked car, peering into its window before moving away to discuss with his other colleagues.
Forklift moves the car right out of the way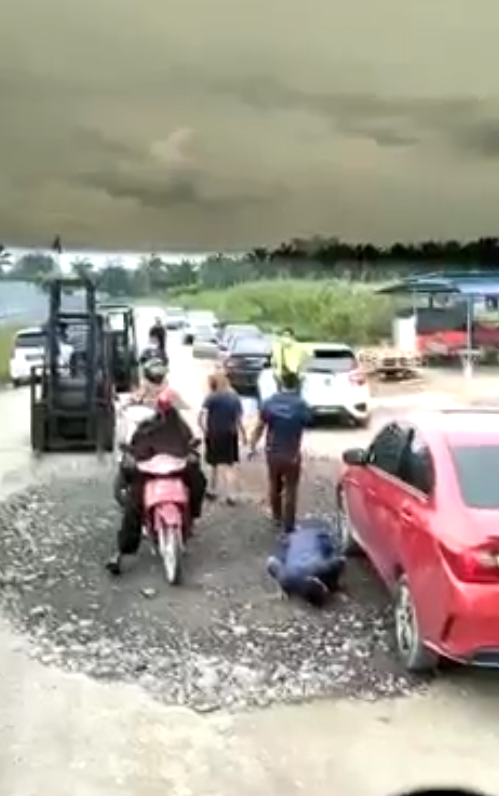 At first, it isn't immediately clear as to what exactly the group had planned in mind as they continued to inspect the illegally parked vehicle, going so far as to duck down to look underneath it. A few curious motorcyclists even stopped on their way across to ask about the situation at hand.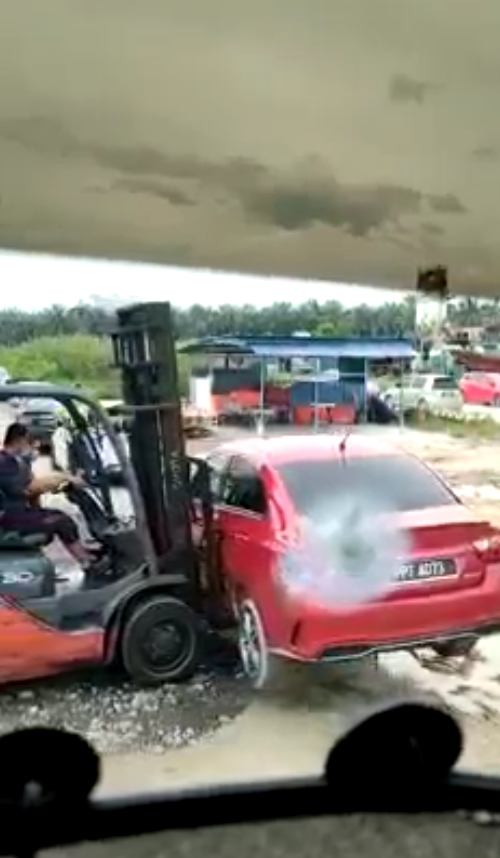 Well, as it turns out the forklift that they had brought with them had been part of the entire plan from the very beginning, as one of the men clambered on before driving it up alongside the parked car. Lowering the forks down to slide under the undercarriage of the vehicle, the forklift operator proceeds to lift the illegally parked car up and proceeds to simply move it out of the way!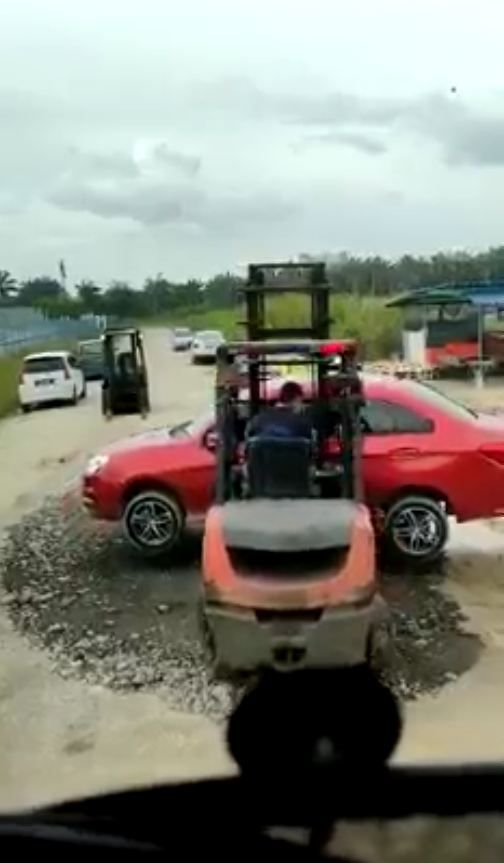 The video has since gone viral over social media, and has been shared across multiple Facebookpages, with Malaysians thoroughly amused by their rather ingenious, if not unconventional approach to dealing with illegally parked cars. So if you're in the habit of double-parking, let this be a precautionary tale not to do so!
For more stories like this, follow us on Facebook.
Also read: Take note! JPJ will be conducting roadblocks to check on your car insurance starting today!