As Malaysians gradually return to some semblance of normalcy after protracted periods of movement control lockdowns, we are also gradually beginning to see cars fill up the roadways once more. But before you hop eagerly into the driver's seat to head to work or for that long overdue interstate vacation, you may want to check your road tax and insurance. 
JPJ will be conducting roadblocks to check on your car insurance!
While we've been sitting at home, the need to renew our road tax and car insurance may have easily slipped our minds. And that could potentially be a pretty costly mistake, as the Road Transport Department (JPJ) has announced that they will be conducting roadblocks in select locations to check on the validity of your car insurance starting today (24th November 2021) under their Ops Sedar program. 
As reported by Astro Awani, JPJ Director Datuk Zailani Hashim has noted that those driving without a valid motor insurance plan could potentially present difficulties to not only themselves, but other road users as well in the event of an accident. 
In the event that the owner of a vehicle is found without any motor insurance coverage, they are liable to face a fine of up to RM1,000 and have their license suspended for up to 12 months, as prescribed under Section 90(2) of the Road Transport Act 1987. 
License renewal for road tax and driving licenses extended to 31st December 2021
This comes after Transport Minister Datuk Seri Dr Wee Ka Siong said that the Ministry of Transportation had extended the deadline for both road tax and driving license renewal to 31st December 2021, according to The Star. The licenses include Competent Driving Licences (CDL), Motor Vehicle Licences (LKM or road tax), Goods Driving Licence (GDL) and Public Service Vehicle (PSV) licenses.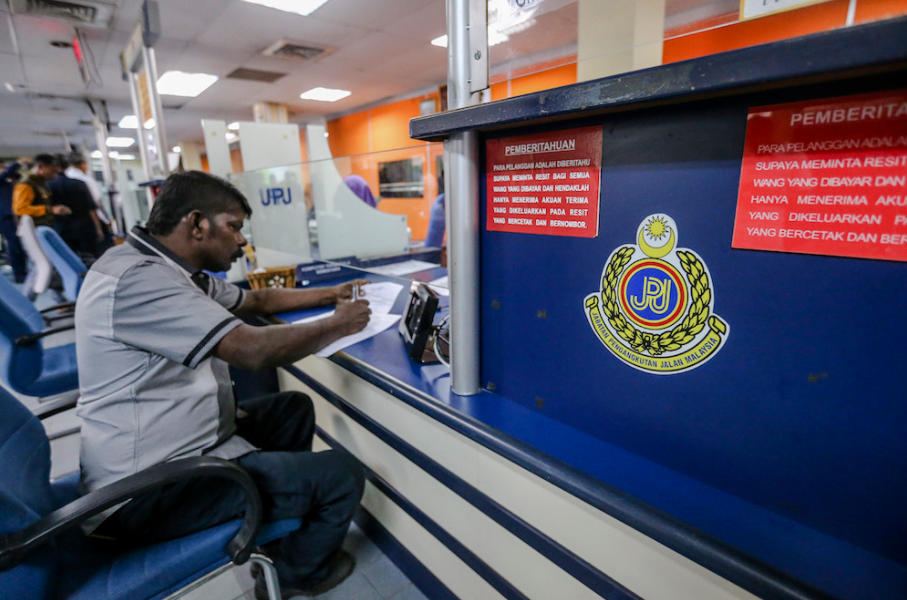 In order to renew your driver's license, you could visit any Pos Malaysia post office, any Urban Transformation Centre (UTC), or simply log on to MyEg. To renew your driver's license on MyEG, follow these steps: 
Create a new account on MyEG by clicking on 'Register Now'.

If you already have an existing MyEG account, select 'Log in' before choosing your nearest JPJ branch.

Select 'Renewing Driver's License'. 

Fill in all the information required, before selecting your payment method of choice. Be sure to check if all the required fields are filled out with the correct information before confirming payment.

Save the receipt upon payment.

MyEG will send your renewed license to the address provided in your application. 
You can also choose to renew your road tax via MyEG with the following steps: 
Head on to MyEG before clicking on

JPJ 'Check & Pay Road Tax'.

When prompted, simply log-in if you are a registered user, or register for a new account. 

After logging in, select 'MYROADTAX' and then login once more.

Select either 'Car Road Tax Renewal or 'Motorcycle Road Tax Renewal' in the 'Type of Road Tax Renewal' page. 

After selecting, fill out the required information and select either a 6-month or 12-month renewal period. 

Select your preferred method of payment, and then save a copy of the receipt. 

Your road tax will be mailed to you to the address provided in your application. 
For more stories like this, follow us on Facebook! 
Also read: M'sian families can buy RM15 pass to enjoy unlimited bus & train rides over weekends in Klang Valley!