UPDATE: The accused's grandfather has since spoken to Malaysia Gazette and refuted the claims that his grandson has stolen to pay for his medicine. He adds that his grandson has always been a troubled youth and had been involved in instances of drug abuse.
When incidents of crime take place and the culprits are caught red-handed by well-meaning members of society, it is always advised to contact the authorities and allow the law to take its course. However, members of a local mosque here have since gone viral over social media after they were seen punishing a thief who had attempted to make away with an alms box by performing a 'corpse bathing' ritual on him.
Man was 'bathed like a corpse' after being found stealing from mosque
The clip, which has since spread like wildfire across social media, alleges that the young man was found trying to steal from the mosque's coffers. And as punishment, he was laid out on a metal preparation table typically used to lay down corpses in the mosque's mortuary, before being subjected to body washing ritual typically performed for the deceased as part of the Muslim burial rites.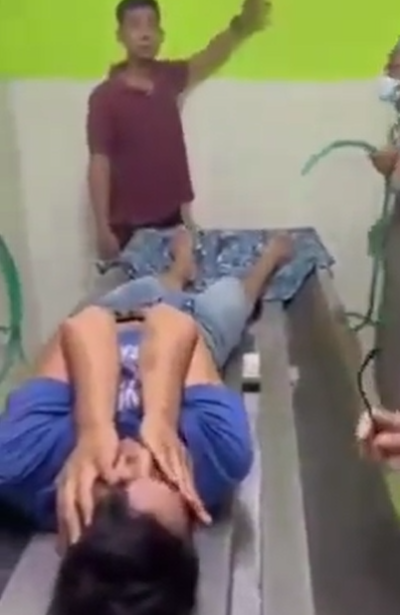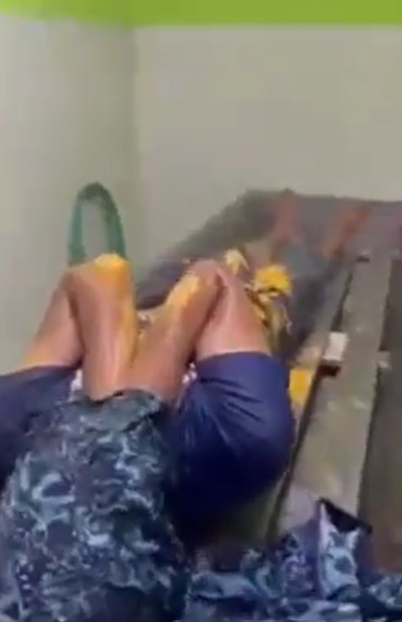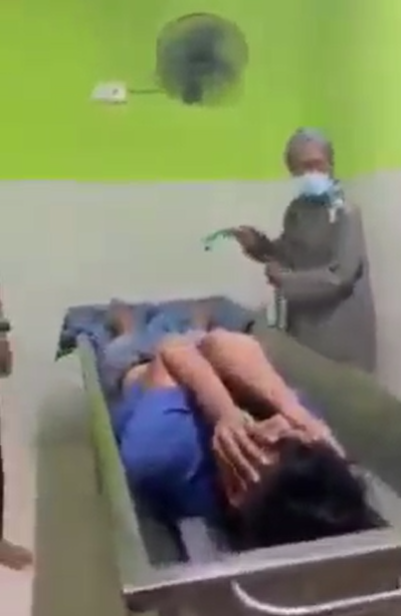 An elderly man who is believed to be an imam could be seen hosing down the young man while other parishioners looked on, going so far as to even hold him down when the young man attempted to struggle and resist. The experience appeared to be incredibly unsettling and distressing for the young man as the imam covered over his face with a cloth and splashed more water on his face, before sprinkling camphor powder over his body.
Found guilty of theft and was sentenced to 10 days in jail
The incident, which had initially taken place in Kuang, Rawang, has since been investigated by the authorities. According to Malaysiakini, Magistrate Nik Mohd Fadli Nik Azlan of the the Selayang Magistrate's Court had sentenced 19-year-old Daniel Iskandar to 10 days in prison as well as a fine amounting to RM4,000 for his crimes after he pleaded guilty.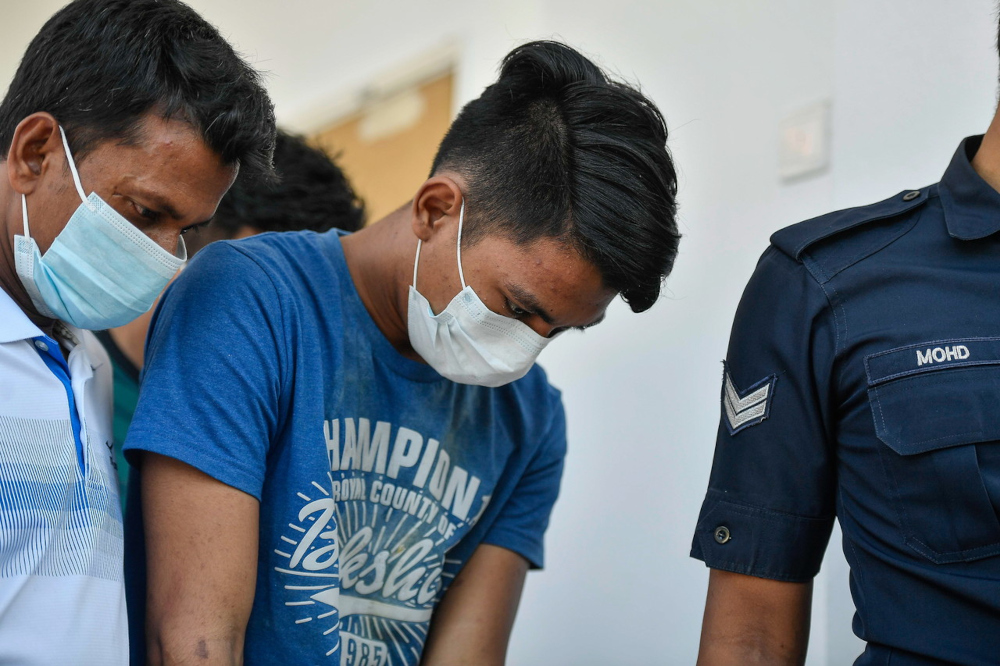 The charge was passed in accordance with Section 380 of the Penal Code, which had been read together with Section 511 that provides a possible maximum jail term of 10 years with a possible fine.
"Did you know what you did wrong? Money that was contributed from the public for the community and the development of the mosque, you stole it instead and tried to hide it in the morgue. I hope this will serve as a lesson and a wake-up call for you." said Nik.
Prior to his sentencing, pro-bono lawyer Azman Abdullah, who represented 19-year-old Daniel in court, had urged for leniency on his client's behalf on the grounds of this being Daniel's first offence and that he has since repented over his actions. He goes on to further explain that Daniel had apparently been driven to theft due to the pressing financial challenges that his family had been facing at home. It was said that he had attempted to steal the money to help buy medication for his grandfather, who is a diabetic.
"He [Daniel] had tried to appeal for help from others, but they were unable to offer him any aid.

My client is the eldest of three siblings and his parents have been divorced since he was only 8-years-old. He lives with his elderly grandfather who is in his 70s, and they do not lead an easy life. In fact, even their food and drink are donated from neighbours," he explained.
He goes on to further add that while his client was in the wrong for stealing, those present during the 'body washing' ritual shouldn't have filmed and uploaded the video online as it had put unnecessary pressure on the accused and his family.
For more stories like this, follow us on Facebook! 
Also read: Antivaxxers are allegedly ready to pay up to RM2,500 to get their MySejahtera status changed to 'fully vaccinated'