If you're big on traveling around the Klang Valley with your family, then you'll be glad to catch wind of this latest update! Instead of braving traffic jams and parking tickets, families of 4 living in the Klang Valley will soon be able to purchase a family travel pass to enjoy unlimited LRT, MRT Monorail and Bus Rapid Transit-Sunway Line rides over weekends and public holidays!
RM15 for unlimited train and bus rides!
As part of a new initiative to encourage the use of public transport systems across KL and Selangor, Prime Minister Datuk Seri Ismail Sabri Yaakob has announced the 'Keluarga Malaysia Pass', which will be available for sale from 1st December 2021 onwards. Costing RM15, this pass will enable four Malaysians to travel together on the weekends for an unlimited amount of times, whether if they decide to ride on the LRT line, MRT, KL's Monorail system, or the Bus Rapid Transit Sunway Line.
As such, a family of four will only need to pay RM3.75 per person in order to purchase the pass.
"This will allow Malaysian Families to enjoy quality time with their loved ones visiting shopping malls or places of interest along the public transportation lines," said Datuk Seri Ismail Yakob during the launch of the initiative at KL Sentral today, reports The Star.
Further details as to where the passes will be sold are expected to be announced at a later date.
My30 passes still available until 31st December 2021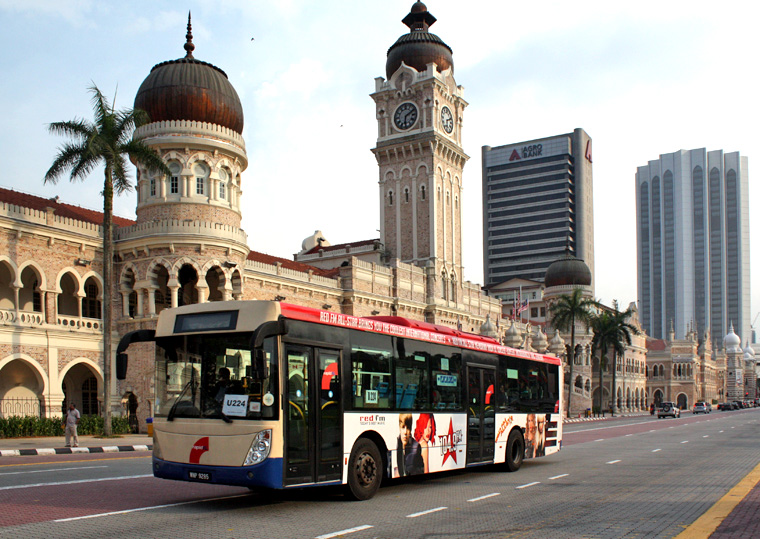 The Keluarga Malaysia Pass will complement the ongoing My30 public transport pass, which has been offered since 2020. The My30 travel pass costs RM30, and allows for any Malaysian citizen to travel an unlimited amount of times on all train services including LRT, MRT and Monorail, as well as BRT, Rapid KL and MRT bus services for a total of 30 days.
Which means that commuters need only spend around RM1 on public transport fees for a month. The My30 pass is currently available for purchase from any Rapid KL Customer Service Office across all LRT, MRT, BRT, and Monorail stations until 31st December 2021. To purchase your My30 pass, simply present a valid Touch'n Go card along with your IC at the counter.
For more stories like this, follow us on Facebook.
Also read: This map shows the reality of how much salary you need to have to own a house in Klang Valley