It goes without saying that you shouldn't turn a person's honest means of earning a living into mockery or a joke. Not only is it in poor taste, but you may be doing so at the expense of the individual's hard-work. And despite that, the social media 'trend' of playing notorious pranks on hard-working food riders continues to perpetuate itself for the sake of 'content', as one food rider will come to learn.
Food rider becomes subject of a prank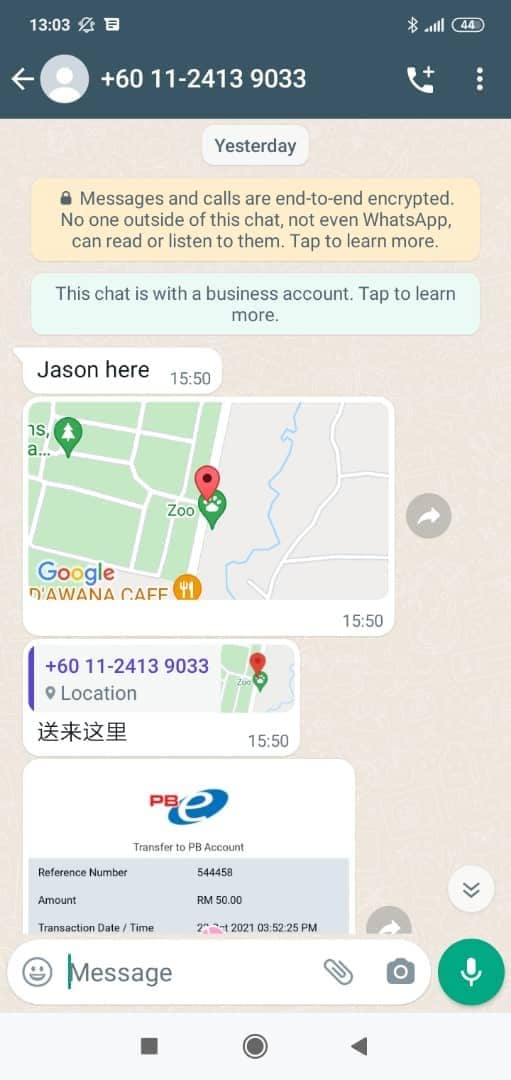 Just recently, a viral post shared by Facebook user Leo Kho alleges that a friend of his who worked as a food delivery rider had fallen victim to yet another one of these pranks. Having received a food order by a customer, the unsuspecting food rider wound up bringing the pack of food all the way to what appears to be the entrance leading into a memorial park cemetery.
The post had also included multiple screenshots of the alleged conversation that the food delivery rider had with the customer in question, who revealed to him that he had been the subject of a video for the customer's YouTube channel.
The incident began when the food delivery rider had received a message from a man known only as 'Jason', and was told to deliver food to a memorial park. He had also explicitly instructed that the food delivery rider look for a specific individual upon arriving, and told him not to 'disturb him'. 'Jason' also took it upon himself to transfer RM50 in delivery fees to the rider.
YouTuber 'apologises' with RM5,000
Upon arriving, the food delivery rider found nobody waiting for him. Frustrated, he then reaches out to 'Jason' again for clarification on the matter.
"Brother, do you know where this is? There's not a single person here! What's going on!"
However, to his chagrin, it was then revealed by 'Jason' that he had sent the rider out on what he claims to be a prank.
"This is hilarious. Do you mind being featured on YouTube? It's a prank."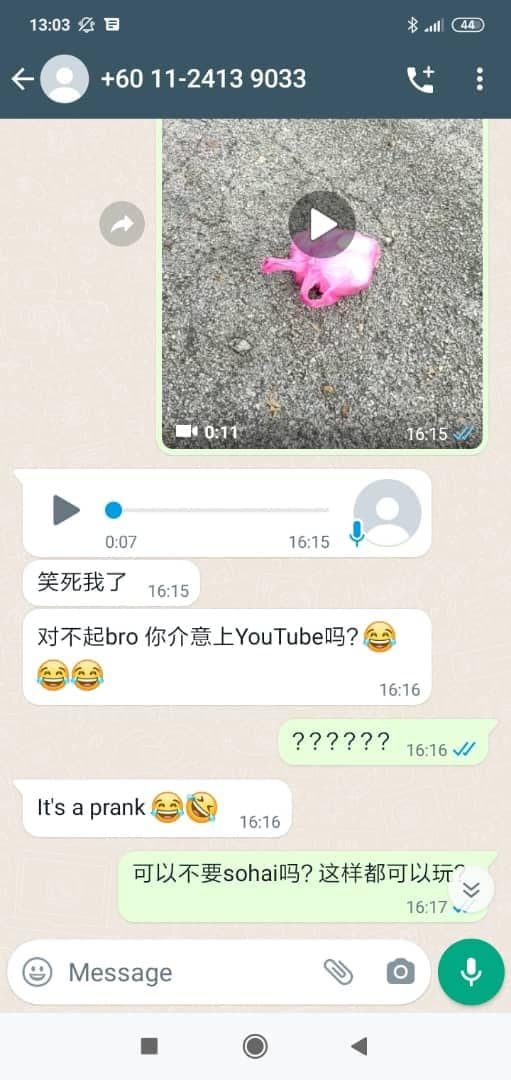 Angered, the rider proceeds to chide the YouTuber for orchestrating the entire ordeal, to which the content creator responds by transferring RM5,000 as an 'apology'.
"Just pick up my call and we'll talk like sensible adults. Don't get mad." the YouTuber said.
However, instead of reaching out to the YouTuber, the food delivery rider proceeds to remind him that despite not being wealthy, he makes an honest living with his work and doesn't deserve to be bullied for it.
The post has since gone viral across Chinese social media community pages, receiving as many as 3,900 shares as of writing.
For more stories like this, follow us on Facebook!
Also read: M'sian woman suffers from swollen liver after injecting skin-whitening product