When we think of highway tolls, we will immediately recall either Touch'n Go prepaid cards or SmartTAG radiofrequency card readers. Or more recently, inconspicuous RFID stickers. However, that is about to change.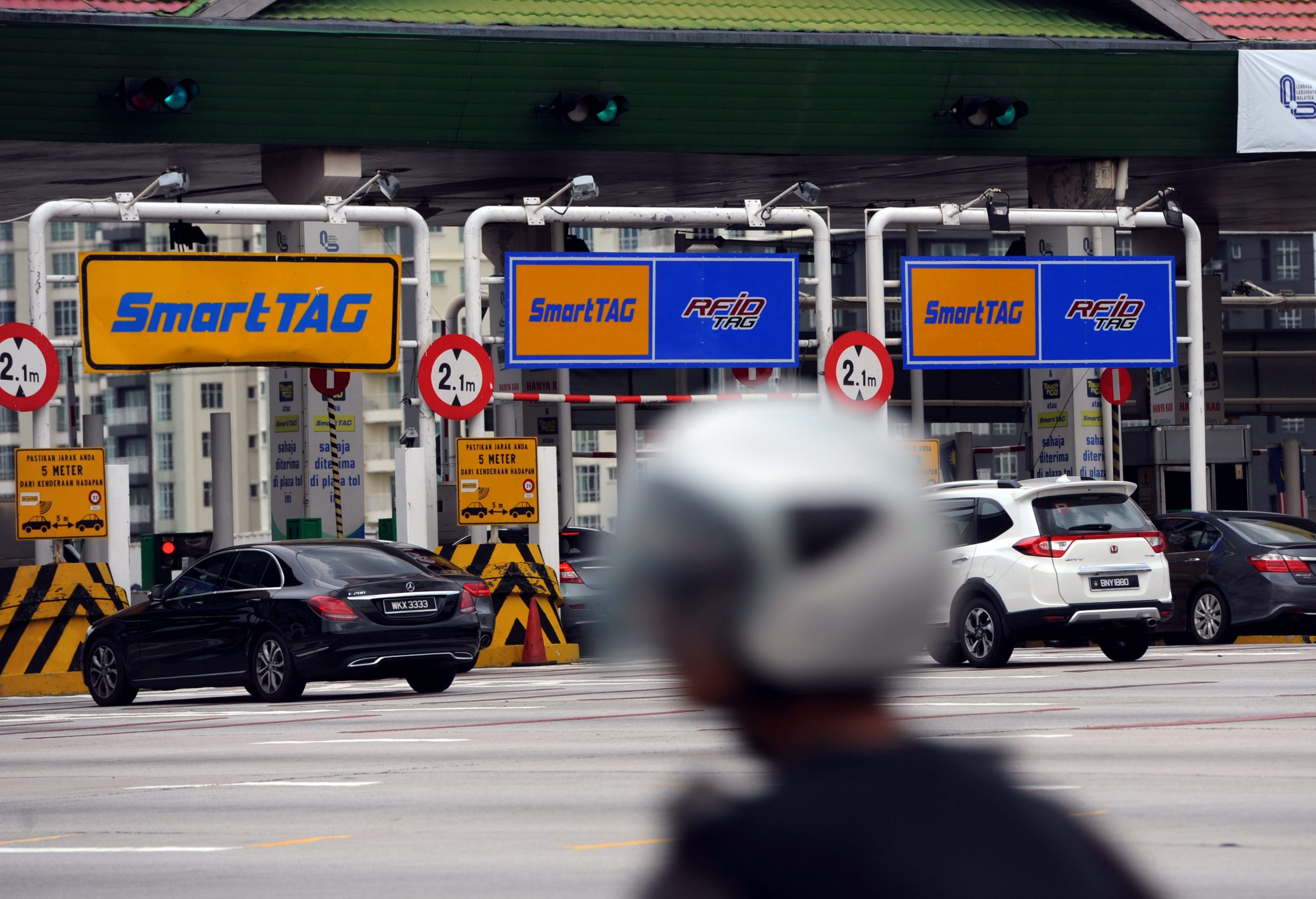 The implementation of multi-lane free flow (MLFF) brings an end to Touch'n Go monopoly
Soon, the public can pay highway tolls with any digital payment provider, which will end the Touch'n Go monopoly. According to an exclusive report published by Free Malaysia Today, Works Minister Datuk Fadillah Yusof stated this however depends on when the adoption of the Radio Frequency Identification (RFID) technology has reached a satisfactory rate.
In addition, he said highway concessionaires were informed to be prepared for the implementation of a multi-lane free flow (MLFF) system by 2025. The MLFF is a barrier-free tolling system, with no more toll booths and dedicated lanes like the ones currently used to serve Touch'n Go, SmartTAG and RFID users. Vehicles will simply pass through gantry structures equipped with automated number plate recognition (ANPR) at certain venues.
Other than that, highway concessionaires were also notified to prepare themselves for the link up with online payment providers.
Highway users can choose to use digital payments such as Touch'n Go eWallet, debit or credit card, or other kinds of e-payment as long as there is a link on the highway. The minister furthermore added that the public will only require to have a single RFID tag to pass the gate.
Malaysian Highway Authority (LLM) strives to ensure convenience for the public
Fadillah told Free Malaysia Today that the Malaysian Highway Authority (LLM) aims to ensure convenience for the public as they embrace e-payments.
"We have been listening to the people's demand to open more (online payments) and we are aware that people have been complaining that they have to pay in advance for Touch 'n Go whether they are using (the highway) or not,"
Based on the readiness of highway concessionaires, Fadillah elaborated on the possibility of using private investment models to prevent delay.
"If we feel there will be some delay by some highway concessionaires, we may consider a private investment model or private finance initiatives to take over (the MLFF system)."

"The private investment model is for an open system. As you can see there are many highways in the country and all the systems need to be integrated. If we look at Singapore and Taiwan, they have single authority control (over the system)."
Fadillah confirmed that Touch 'n Go cards used on highways will retire by 2025, and SmartTAG lanes will similarly be phased out.
For more stories like this, follow us on Facebook! 
Also read: Those born after 2005 may be banned from buying cigarettes & tobacco products in Malaysia for life by this year