People who are born with disabilities, or become disabled over the course of their lives, are no less deserving of respect and dignity than anyone else who is able-bodied. Despite the stigma they face, those living with disabilities are able to contribute to society in meaningful ways all the same, and are able to not only fend for themselves, but also provide for their own families too.
Visually impaired M'sian works hard to remain self-sufficient & take care of his parents
29-year-old Mohammed Rosli Asamari is a testament of that fact. Born blind in his left eye before the sight in his right eye gradually deteriorated two years ago, he has since been left completely blinded by his condition. However, Rosli has never been left discouraged by his disability. In fact, he continues to remain incredibly independent, and has worked hard to ensure that he was able to remain self-sufficient without becoming a burden upon his own parents in their golden years.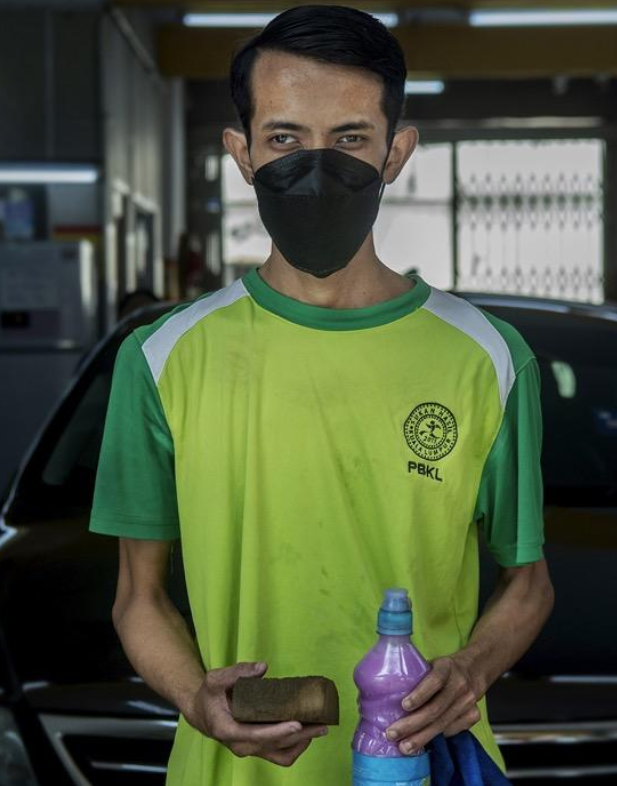 Employed as a car wash worker in Gombak, Rosli has taken it upon himself to learn the ropes of his work despite the challenges he faces in completing his tasks. In speaking with BERNAMA, he told the media that it took him between 2 to 3 years to learn how to familiarise himself with the job. Over time, he has become incredibly proficient and skillful at performing detailing works on tires and rims, garnering him praise from colleagues and customers alike.
"Initially, I had to feel around the tires and rims for areas that need to be polished. But eventually I did manage to get the hang of it, and became more efficient at my work. My friends have helped me a lot. They would help check my work, and if there are any mistakes they would help me correct them." he said.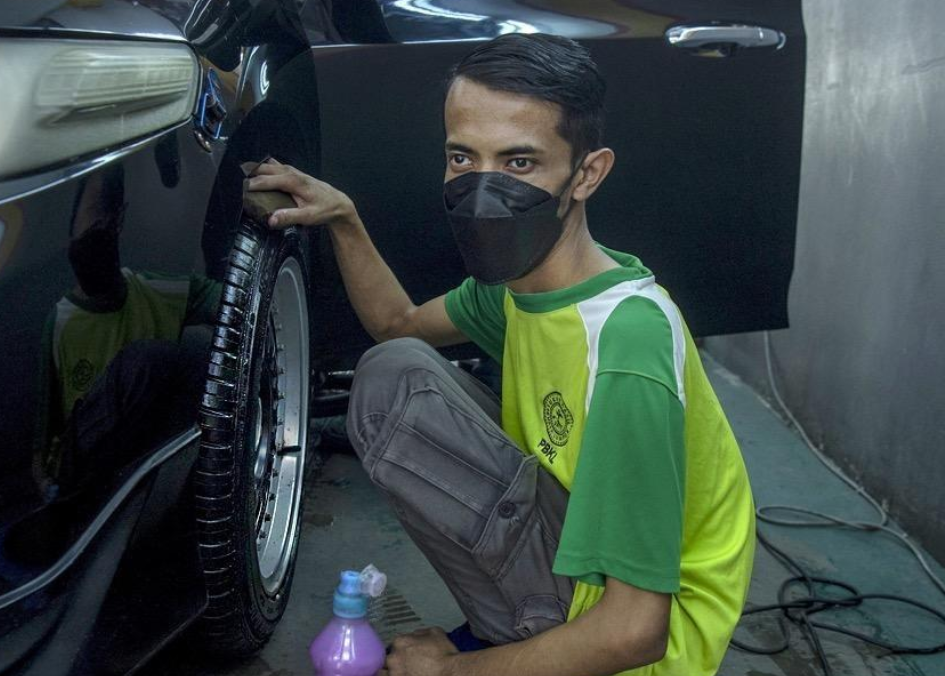 Rosli said that he has been working with the same employer for well over a decade at this point. However, it wasn't always this smooth sailing as prior to this job, he had experienced discrimination as a result of his visual impairment. Even in light of the fact that he was willing and able to work, employers have consistently turned him down.
Employer wants to give staffs with disabilities a fair chance at gainful employment
His current employer, 50-year-old Mr Suhaimi Abdullah who owns and operates Mie Car Wash & Services in Gombak, says that Persons With Disabilities (PwD) are just as deserving of gainful employment just as any other able-bodied individual.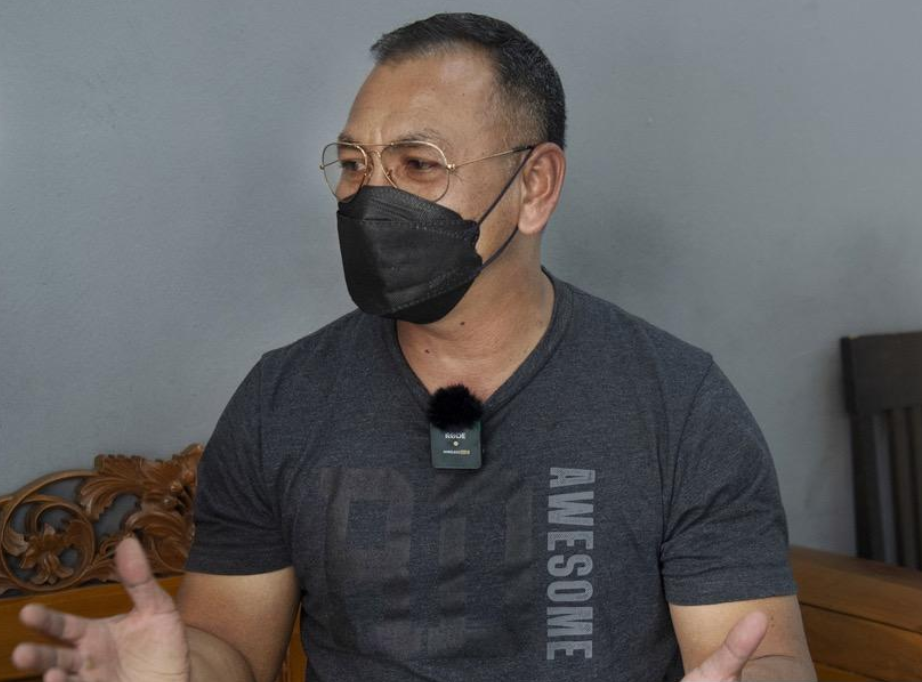 As such, he has made no reservations at all in hiring PwD individuals in his workforce, stating that they should have the chance to support themselves and their families by earning an honest living. In fact, he points out that Rosli isn't the first PwD he has hired either.
"I am always willing to give them more time to learn and familiarise themselves with the work, regardless of how long it would take, to help train them to become skilled. This is what employers have to understand and give them a chance, otherwise PwDs would be considered otherwise unemployable." he said.
But what truly brings most joy to Rosli is in knowing that he could bring home a monthly wage to help support his parents, who are in their early and late sixties respectively.
For more stories like this, follow us on Facebook! 
Also read: You can now support ex-Paralympian Koh Lee Peng who sells handmade tissue covers via her Shopee online store!