Chances are if you've been to a museum, a gallery, or any public space that features exhibits on display, you'd be familiar with notices warning visitors not to veer to close, or reach out to touch any of the pieces. After all, one could potentially risk damaging the exhibits by doing so, and deny other visitors the opportunity to enjoy it for themselves in person.
Mall visitors seen dismantling LEGO sculpture despite sign telling them not to
And yet, visitors of a mall have chosen to ignore these warnings that were issued by a local mall recently and went about dismantling a decorative LEGO sculpture that had been placed in the shopping centre's atrium as part of an ongoing promotional event.
As reported by local paper Sin Chew Daily, both adults and children alike were seen removing pieces of the sculpture, despite signs being erected around it explicitly telling visitors not to lean on the bricks or to remove them from the display.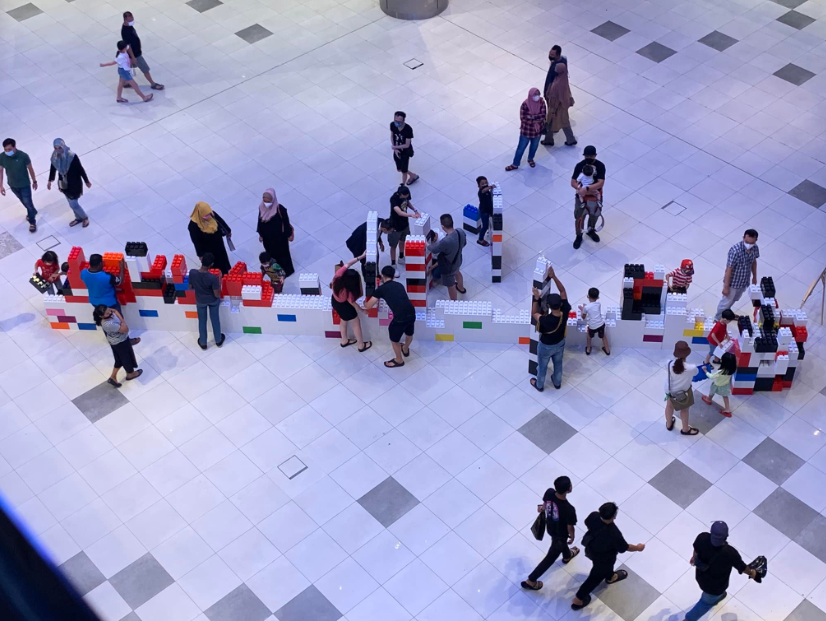 It is understood that the display was part of the mall's 'Snap & Win' contest, and was meant to serve as backdrops for visitors to take selfies in-front of. Erected on the morning of 13th August 2022, some netizens who were present around the vicinity of the mall claim that the sculpture had already been disassembled by curious mall visitors later that very same evening.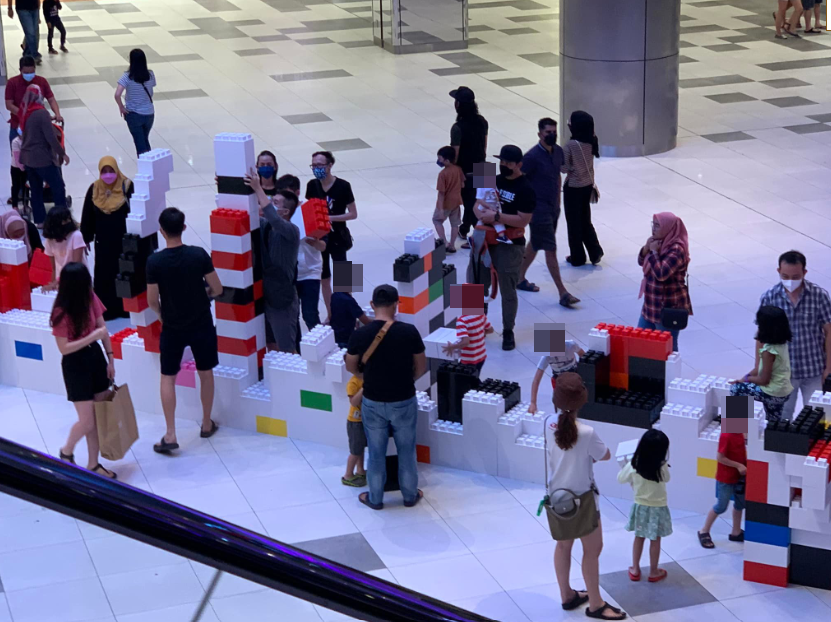 Initially meant to spell out the mall's name in LEGO bricks, the sculpture was eventually taken apart, with mall patrons and their children seen incorporating the bricks into creations of their own making.
Opinions are divided on the matter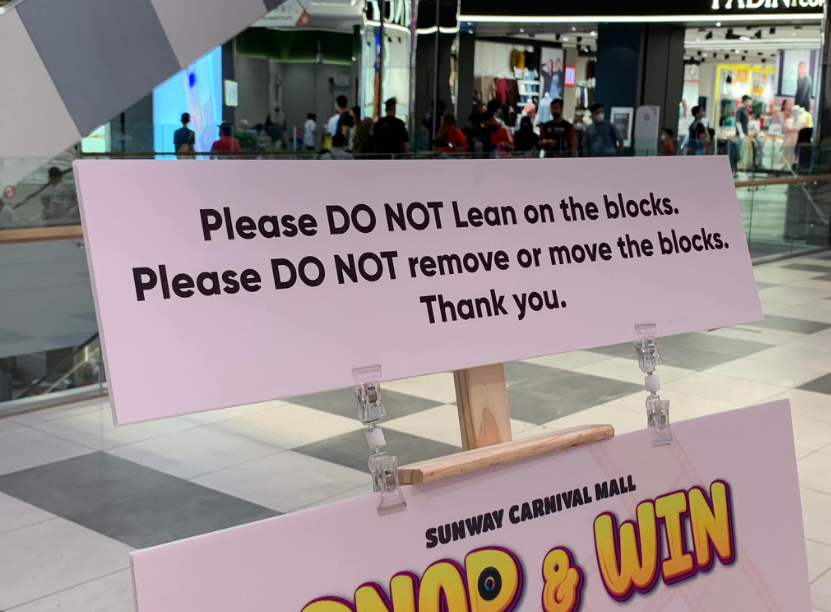 Subsequent photos taken after the sculpture was dismantled show that staff members have taken the effort to return the bricks into their original state, before erecting barricades around the sculpture to prevent any further meddling.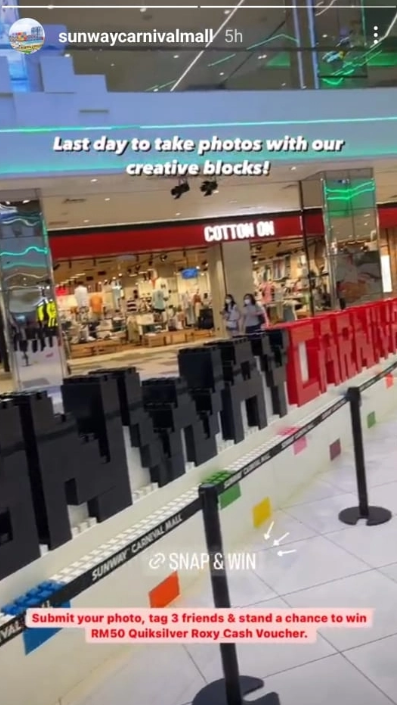 The incident has led to many netizens admonishing visitors who chose to ignore the sign's warnings.

"Even if there weren't any signs present, they should know that displays that are placed in a public space should not be touched."

However, other claim that some mall patrons who do not speak English well may not understand the sign's warnings, as it was only written in English.
"They should have put a few more languages. Not everyone knows how to read English."
For more stories like this, follow us on Facebook by tapping here!
Also read: Sauna in popular KLCC gym left 80% destroyed after it caught fire yesterday (9th Aug)