Arguably one of the largest financial scandals to have ever rocked the world, the case of the 1MDB sovereign fund is still continuing to play out in the courts as the litigations surrounding it unravel. But in the most recent trial involving former Goldman Sachs Malaysia's former head of investment banking, Roger Ng and his involvement in the 1MDB scandal, it has been revealed that former Goldman executive Tim Leissner, who was also complicit in the corruption scandal, claims to have  bought former Astro CEO Rohana Rozhan a home in London.
Ex-Astro CEO allegedly blackmailed Goldman Sachs banker to buy her luxury London townhouse to keep his involvement in 1MDB a secret
52-year-old Leissner, who had been working as an executive with the major American banking giant at the time and has since pleaded guilty for his involvement in 1MDB, testified at Ng's trial yesterday (23rd February 2022) and was probed about his extramarital affairs by prosecutor Drew Rolle. According to Leissner, he claims to have purchased a luxury London townhouse for then-Astro Malaysia Holdings Bhd CEO Rohana Rozhan, after she threatened to reveal his involvement in the corruption scandal.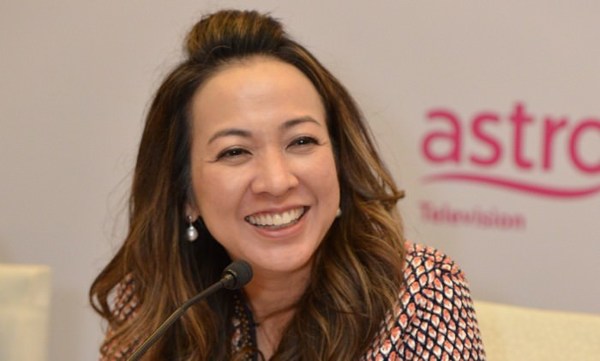 This came after Leissner had split from Rozhan after a decade's long affair to be with American reality television star and fashion model Kimora Lee Simmons, whom he later married.
"Ms. Rozhan was very upset that I was ending our relationship to be with my future wife, with Kimora,"

"If I didn't buy her a house, she would tell the authorities about my involvement in the 1MDB scandal. She was threatening to expose me. At the time, 2013, I was very fearful of that." he testified.
Quoting Leissner, Bloomberg reports that the relationship had lasted from 2003 to 2013. He has since pleaded guilty to a count of conspiracy to violate U.S. anti-bribery laws and to conspiring to launder money.
Najib had allegedly met with Goldman Sachs chief to broker employment opportunities for his children in exchange for business
Similarly during Ng's trial, Leissner had also testified that ex-Goldman chief Lloyd Blankfein had met with then-Prime Minister Datuk Seri Najib Razak ahead of major bond deals involving 1MDB. Najib had allegedly attempted to arrange for job positions within the bank for his children, in exchange for conducting business with Goldman Sachs.
The Edge Market reports that the meeting had taken place at the Four Seasons Hotel in New York City, when Najib had been visiting for the Thanksgiving holidays.
"Just met PM's three children with Jho (businessman Low Taek Jho or Jho Low) at his apartment," Leissner read to the jurors in the Federal Court in Brooklyn, New York from an email Ng sent him. "We'll work on getting them to join GS (Goldman)."

Leissner replied to Ng: "Sounds good my friend. Get them in."
However, Najib has since denied that his children had ever received any positions from within Goldman Sachs. In a Facebook post he had uploaded yesterday (23rd February 2022), he countered the claim and instead suggested that this was in fact Leissner's failed attempt at bribing him. He further points out that his daughter only held a junior position with the company for a year, which had nothing to do with their business dealings.
For more news like this, follow us on Facebook by tapping here!
Also read: Najib says he is 'disappointed' after being called a 'national embarrassment' by Court of Appeal