When the going gets tough, we Malaysians know without a doubt that we can always come to depend on our fellow rakyat for help. And this has most certainly been proven to be the case over the weekend, with many citizen volunteers going out in full force to lend those who have been affected by the floods a much-needed helping hand.
Malaysians come out in full force to support donation drive
And in a truly incredible example of the #rakyatjagarakyat spirit, Malaysians from the state of Negeri Sembilan similarly spared no expense to respond to a local non-governmental organisation (NGO)'s call for basic necessities and food donations meant for flood victims living in affected areas. Organised by Persatuan Ikatan Amal Muafakat Malaysia and Persatuan Belia Dinamik Barat, the donation drive was held at Stadium Tuanku Abdul Rahman Paroi, located in the city of Seremban.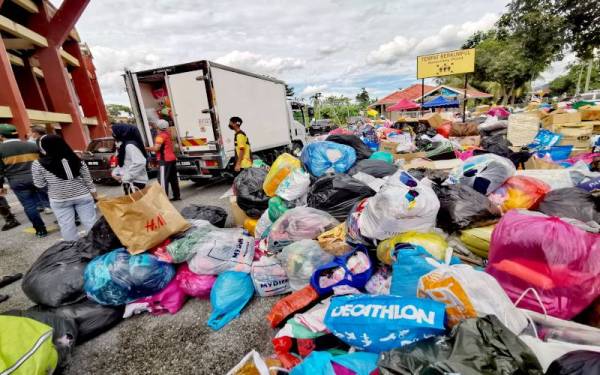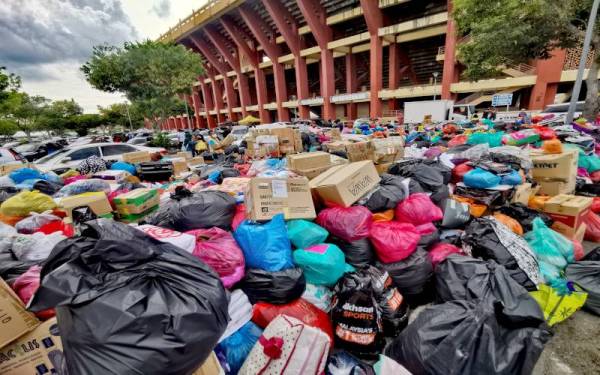 Initially slated to start at 12.00pm and end at 3.00pm in the afternoon yesterday (20th December 2021), the event organisers wound up extending the donation drive after being met with a larger than expected turnout from Malaysians of all walks of life. Carrying with them what they could afford to donate, charitable locals dropped off bundles of food items as well as other essentials at the designated area in the stadium's parking lot.
Donations filled up stadium carpark
In speaking with Berita Harian, Persatuan Ikatan Amal Muafakat Malaysia chairman, 36-year-old Mr Mohd Shahril Anuar said that their organisation has been involved in volunteer works to help flood victims for some time. In the case of this donation drive, the proceeds will be delivered to those who have been displaced by the floods in Jelebu, Pantai, and Rembau, all of which are located in Negeri Sembilan.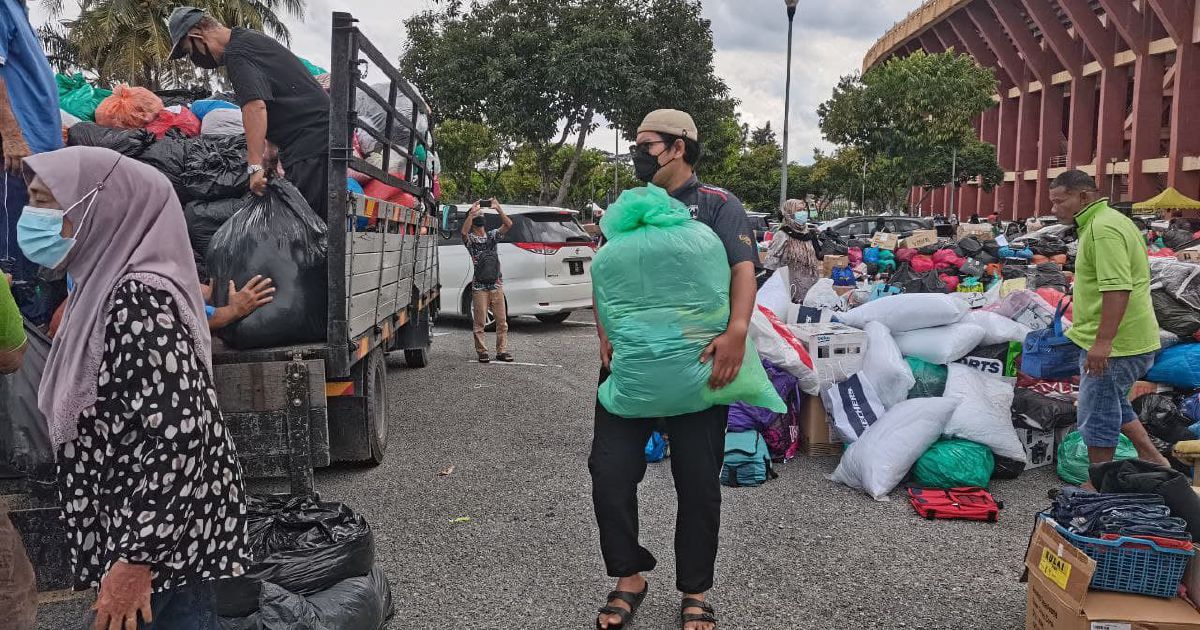 "Our donation drive operates via a drive-thru system to minimise the potential spread of COVID-19. If there are still more donations being made, they will be channeled to those in Klang and Shah Alam," he added.
In fact, the donation drive has been so well-received by locals living in Negeri Sembilan, they managed to fill up an entire section of the stadium's outdoor parking lot! Upon collection of all items, both organisations will proceed to sort them at the Paroi Youth and Sports Complex and Taman Ampagan community hall, reports Sinar Harian.
Follow us on Facebook for more news like this!
Also read: MYDIN founder decides to forgive flood victims who looted his store out of desperation & hunger