Previously, it was reported that the Ministry of Works (KKR) had announced that major West Malaysian highways will begin phasing out the use of the conventional Touch'n Go toll cards as well as SmartTAG devices in favour of the newer Radio Frequency Identification (RFID) stickers. The move is said to help bring Malaysians a step closer towards the Multi-Lane Free-Flow (MLFF) highway experience, as RFID-enabled toll booths can detect RFID-equipped cars at passthrough speeds of up to 30km/h.
RFID lane failures reportedly lead to massive traffic jams
However, it may seem that the local implementation of the RDIF system used at toll booths may still have some way to go before reaching that point of seamlessness, after it was reported by Malay daily Kosmo! that multiple major highways along the Klang Valley have seen massive traffic jams allegedly due to RFID lane failures.
Among some of the affected toll plazas include the one located at Bandar Seri Putra, Bangi, with traffic congestion reportedly taking place as early as 7.00am this morning during the morning rush. As a result of the jam, drivers wound up being trapped on the highway for upwards of 30 minutes before being able to drive past the toll plaza.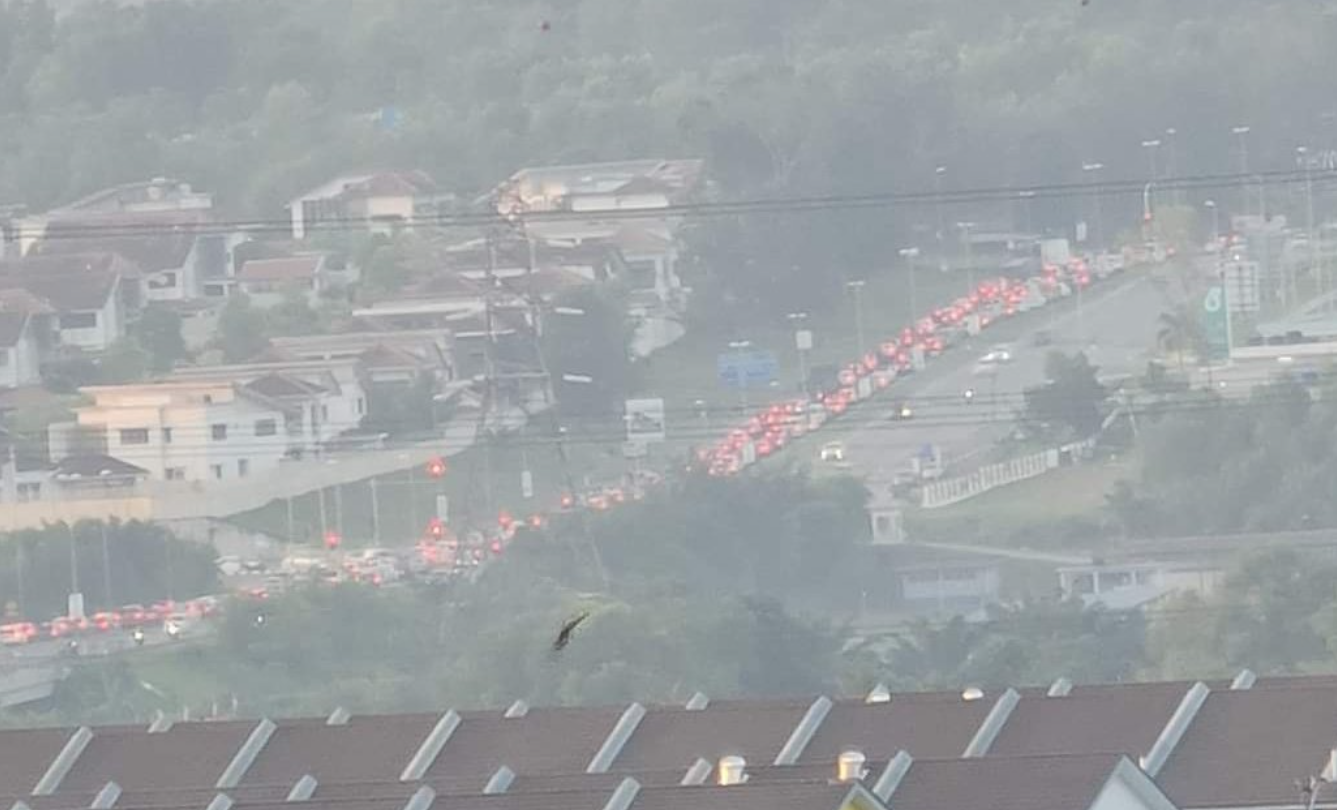 Number of SmartTAG lanes reduced
Similarly, the Sungai Besi toll plaza had also recorded instances of traffic congestion stretching up to 10km towards Kuala Lumpur. According to reports over social media, the Sungai Besi toll plaza had reduced the number of SmartTAG lanes to only 1, while 2 RFID gates were opened. Other remaining lanes were serving as Touch'n Go lanes.
E2 Tol Sg Besi heading south.

Biasanya buka 3 gate Smart Tag, 1 gate RFID + Smart Tag, selebihnya TnG.

Pagi ni buka 2 gate RFID exclusively, 1 (satu!!!!) gate Smart Tag, selebihnya TnG.

Semua lane RFID terkandas, kereta sibuk nak reverse.

— 🏴 Azman Abdullah (@azmanrocks) January 17, 2022
In most cases, vehicles were reportedly forced to reverse from the RFID lanes after the toll gate failed to detect the stickers attached to their windshields or headlights, and resorted to using the older Touch'n Go system instead in order to drive past the toll plazas.
Earlier, the North-South Expressway was said to have been preparing to introduce RFID toll gates by 15th January 2022.
For more news like this, follow us on Facebook! 
Also read: Touch'n Go & SmartTag to be phased out in West M'sian highways, drivers to switch to RFID ASAP