As the dawn of 2022 takes its cycle, we have now officially entered our third year coexisting alongside the COVID-19 pandemic and the new norms that have been enforced to curb its transmission. And while that may be the case, there continues to be those who have trouble adhering by the mask mandates that have become so commonplace.
Man brings stick to destroy kopitiam property after being told to wear a mask
In a post recently shared in Ipoh-based community Facebook page 怡保大只广吹水交流区, it was claimed that a local man had attempted to enter a kopitiam without a mask on. As one can expect, he was immediately denied entry to the business premises given the current Standard Operating Procedures (SOPs) put in place, which could potentially land business owners with a hefty fine and potential closure for flouting them.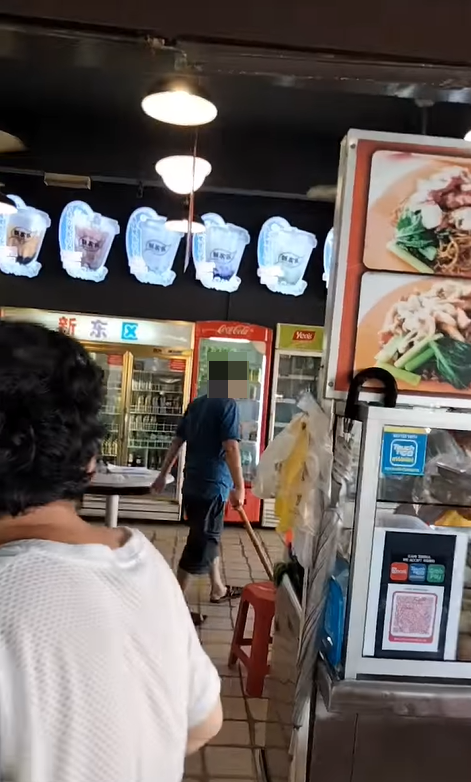 Despite that fact, the belligerent customer insisted on being allowed into the kopitiam and refused to take 'no' for an answer. Some customers who were present at the time had even chimed in, chiding the man for going against the mandatory mask stipulation. After a moment's back and forth, the maskless man eventually left the kopitiam.
Smashed up several items before kopitiam owner and patrons retaliated
Only, things didn't end there. Seemingly fueled by anger, the man then returned to the kopitiam later on, this time armed with a wooden stick, before he began smashing up property belonging to the restaurant. Some of the damaged items included a cash register machine with its screen knocked loose, a temperature scanner, and even a glass display shelf.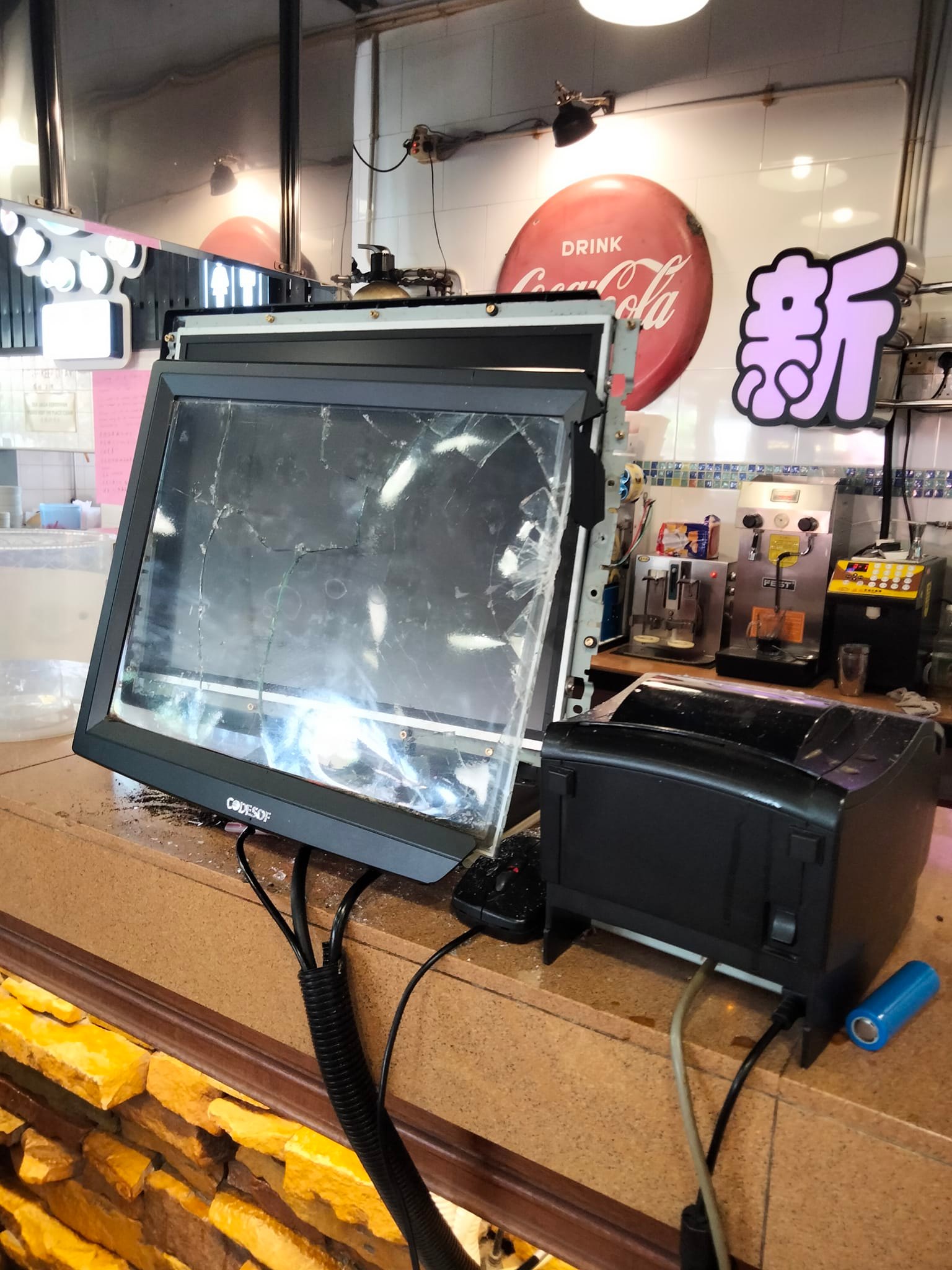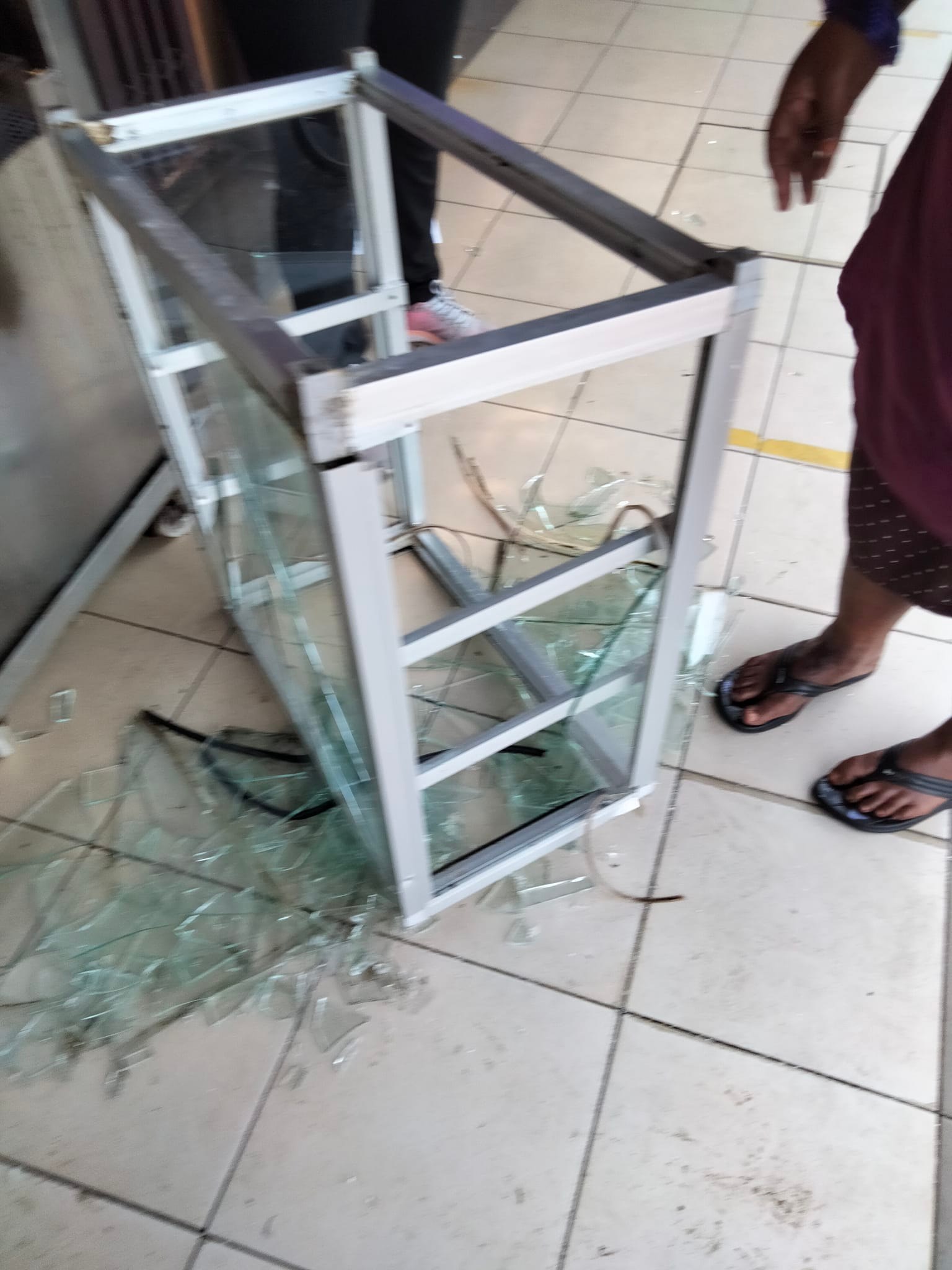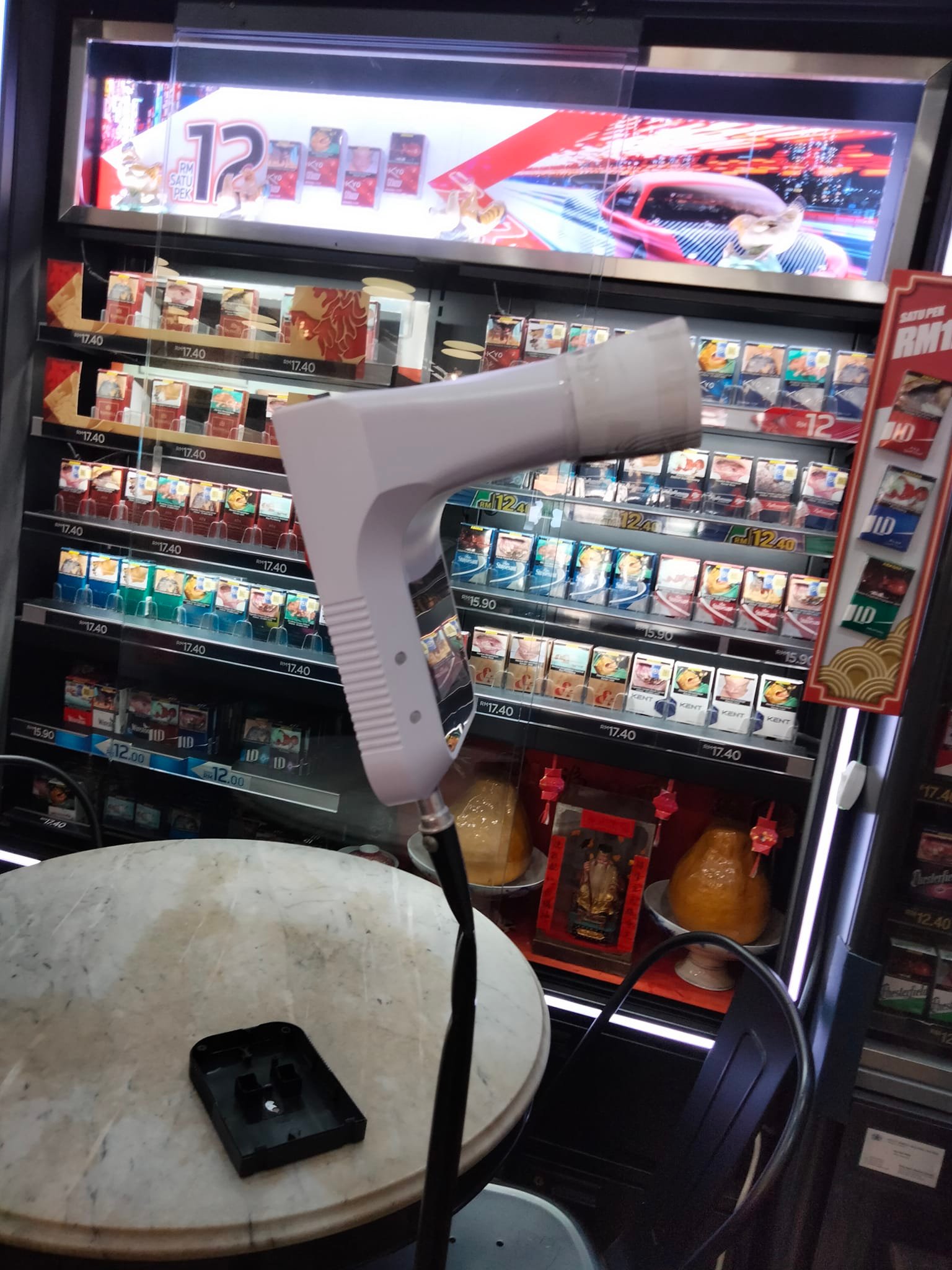 Inevitably, the violence led to a full-blown brawl between the kopitiam owner and its patrons with the belligerent man who had refused to wear a mask. Taking to the streets before crowding close to a tent, they eventually managed to overwhelm the maskless man before ambushing him with kicks and punches, with one man wearing an apron appearing to bring along a meat cleaver.
The man has since been arrested by police
According to Astro Awani, the man has since been detained by the police. District police chief ACP Yahaya Hassan said that the man, who is in his 30s, will be investigated under Section 324 of the Penal Code and Section 427 of the same code for causing alleged mischief and hurt. However, his next-of-kin had also filed a report against those who have assaulted the maskless man for causing hurt.
For more stories like this, follow us on Facebook!
Also read: Taiping man damages car belonging to driver who allegedly killed his dog & assaulted his father