If you've been strolling around the city centre, you may have noticed the prevalence of electric scooters that have started to become increasingly popular as of late. Categorised as Personal Mobility Devices (PMDs), these little vehicles are powered by a relatively small electric motor that allows it to travel upwards of 25 km/h. Thr trend, which was arguably spawned by the Segway scooter in the mid-2000s, has now reached a fever-pitch among youths in Malaysia.
E-scooter riders in Cyberjaya issued warnings by police
With that being said however, these e-scooters can prove to be potential road hazards when users begin taking them onto public roadways, which not only endangers themselves but other road users as well. Which is why last night (20th April 2022), members of the Sepang Traffic Police Division have warned and advised e-scooter riders against taking them out onto public roadways in Cyberjaya.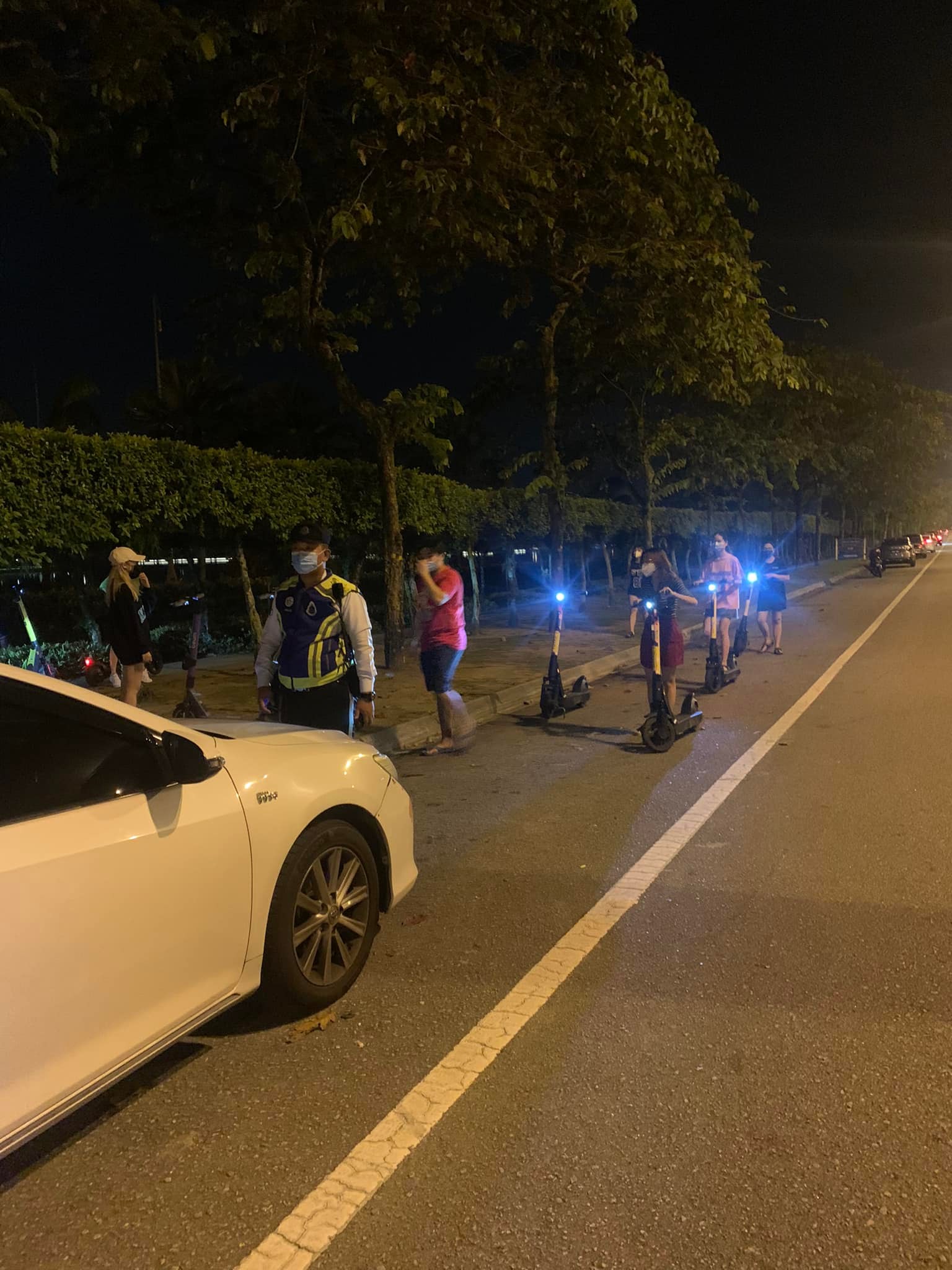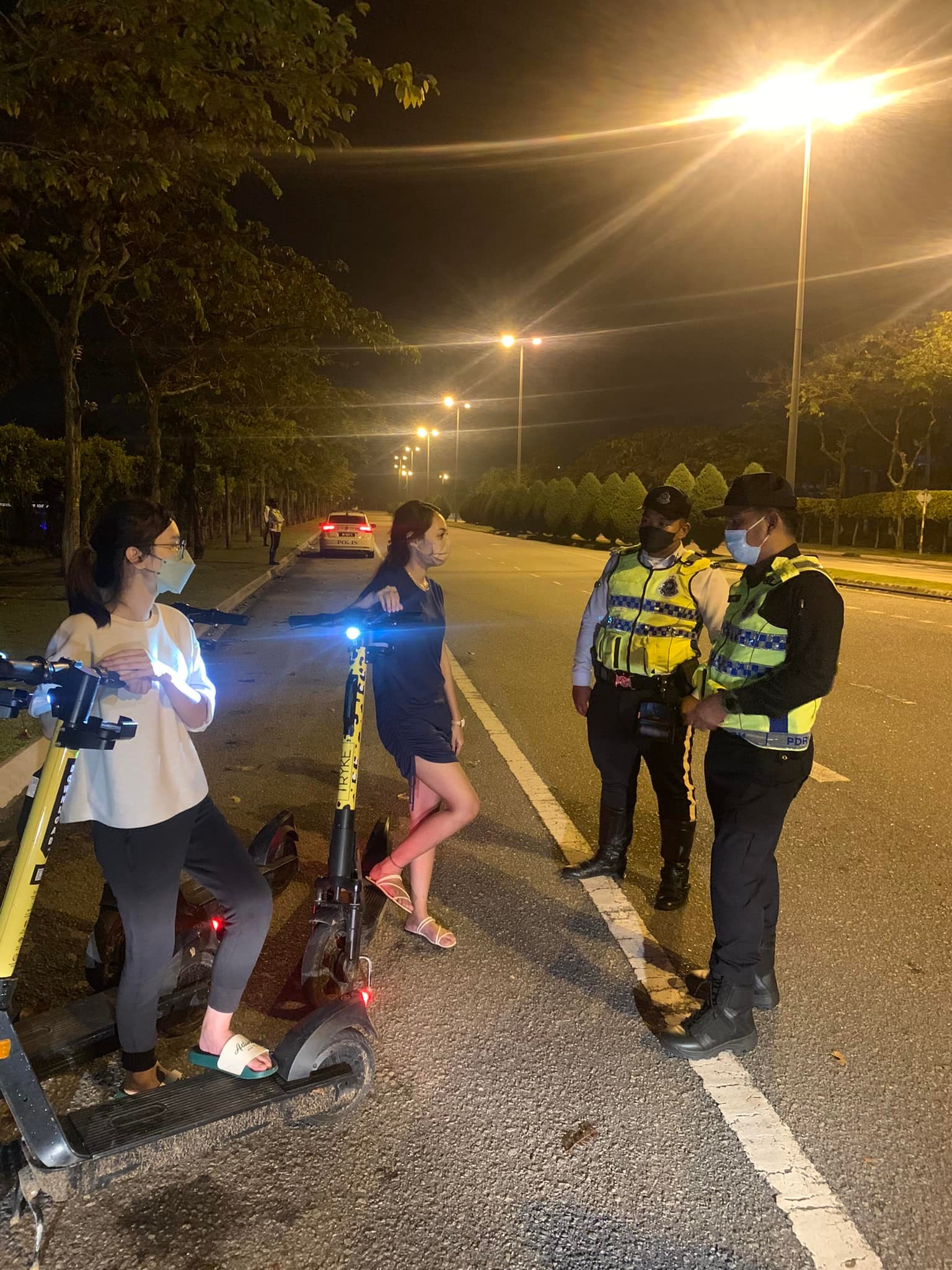 According to a Facebook post by the authorities, the individuals were seen taking their e-scooters up to the main roads around the vicinity.
"We strongly urge e-scooter riders against not to neglect their own safety or take their e-scooters out onto main roads in Cyberjaya, which could potentially endanger other vehicles and lead to accidents." they said.
However, no compounds were issued as a result of their offenses. The police add that they will not hesitate to take stricter action upon e-scooter owners and riders who are found to be in violation of traffic laws.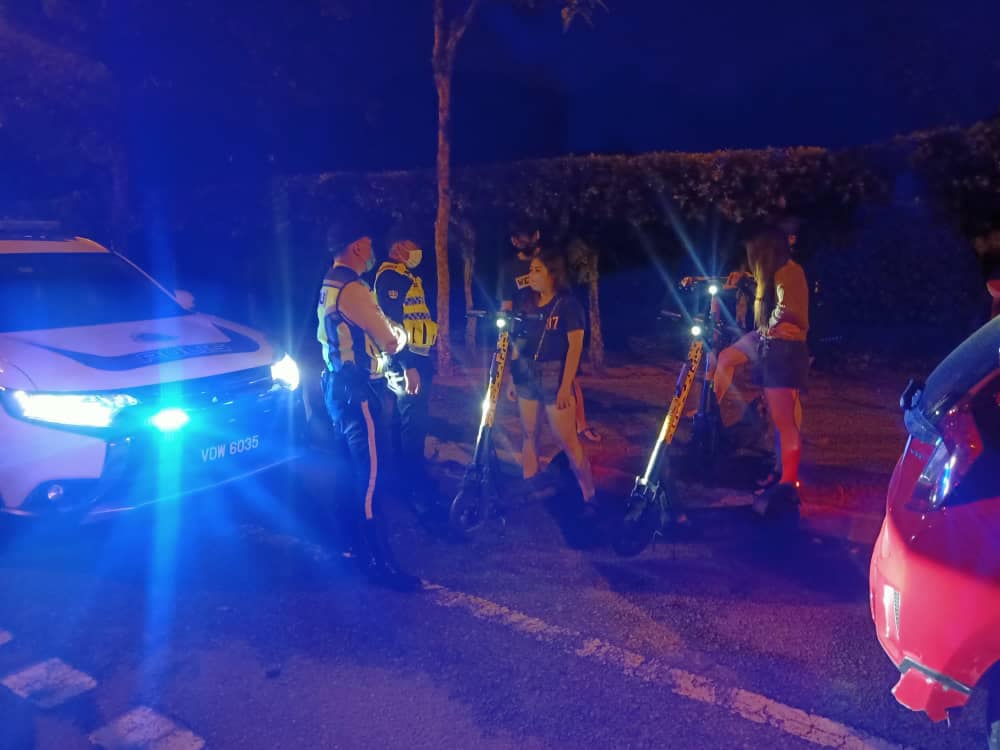 Separately, the police have also issued over 16 POL 170A summons on vehicles that were found to have not been abiding by traffic signs. These summons are usually issued in the absence of a driver present, and will either be left on a vehicle's windshield or sent to the vehicle owner's residence by post.
No clear guidelines on PMD use in Malaysia as of now
As of present, it is worth noting that Malaysia still does not have any clear guidelines governing the use and regulation of e-scooters or other personal mobility devices in the country despite their increased prevalence. Despite that, Transport Minister Wee Ka Siong has said that new rules surrounding their use and ownership will be introduced imminently, according to FMT.
On the other hand, the Penang City Council (MBPP) has already outlawed the use of e-scooters on public roads, especially in the Georgetown area, citing them as a violation of Section 54 of the Road Transport Act 1987 for dangerous or careless driving.
Tap here to give us a 'Like' on Facebook and stay up-to-date on the latest news!