It goes without saying that under no circumstances should you or anyone you know attempt to drive or operate a vehicle without a valid driver's license. Not only does the act put you and those around you in danger, but should anything occur, you are liable of facing very serious legal ramifications. Unfortunately, this was the reality that one teenager was confronted with, after causing an accident while driving without a license that left one person dead.
16-year-old teenager without license kills grass cutter during car accident
According to Malay-language daily Utusan Malaysia, the incident was said to have taken place on Saturday (7th May 2022) along Jalan Pintasan Semeling, Bedong, in the state of Kedah. The teenager, who is only 16-years-old this year, was said to have snuck out from home without the knowledge of his parents, before taking the family multi-purpose vehicle (MPV) on a joyride without a driver's license. This would eventually lead to the teenager crashing the car into two grass cutters who had been resting by the roadside.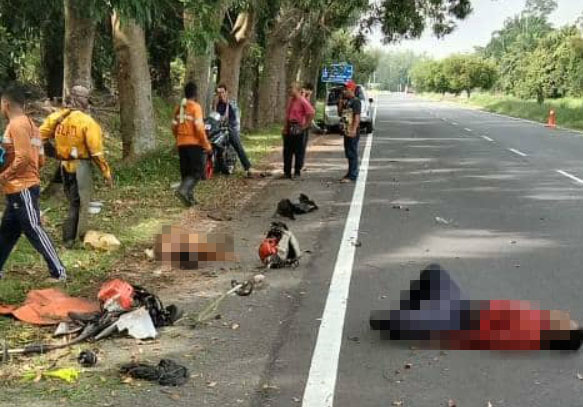 The accident left one injured and another, a Myanmar national, dead at the scene.
"So far, the teenager who was involved has been arrested and we are still conducting further investigations to identify the cause of the incident.

"The teenager who was driving the Perodua Alza was not injured and he was detained to assist in the investigation," said Kuala Muda police chief Assistant Commissioner Zaidy Che Hassan.
Parents can be held liable for negligence
The victims had been resting along the roadside with their other colleagues after working in the area, when the car driven by the teenager had sped up from a set of traffic lights. Crashing into two trees, the Perodua Alza also ran into two grass cutters and a motorcycle, before stopping completely. A 20-year-old grass cutter was declared dead at the scene, while another 33-year-old suffered from a broken shoulder and was transported to Hospital Sultan Abdul Halim for further treatment.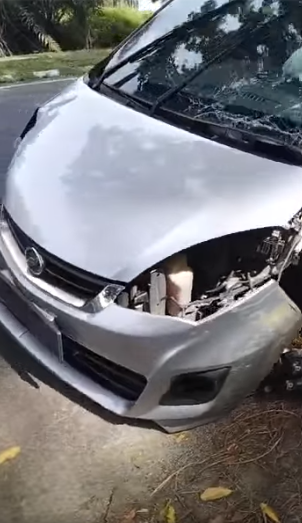 Parents of the teenager were out of the state at the time of the accident as they had been attending a family function, but had left the keys to the car at home. Transport Minister Datuk Dr Wee Ka Siong has since said that the parents themselves can be held liable for the death of the grass cutter over their negligence.
"Action will not only be taken against the driver but the vehicle owner will also be subject to the heaviest action for negligence and causing injury to any party.

If convicted, stern action can be taken because the teenager does not have a driving license or insurance coverage," he said according to BERNAMA.
According to Sinar Harian, the teenager was not hurt after the accident and has been released on bail.
Tap here to give us a 'Like' on Facebook and stay up-to-date on the latest news!