When we talk about Malaysians who have made it truly big in Hollywood, two names come immediately to mind: Tan Sri Michelle Yeoh, and Henry Golding. Both have made significant strides in the international film industry over the past many years, and have simultaneously appeared in the groundbreaking 2018 Hollywood blockbuster, Crazy Rich Asians, as mother-son duo Eleanor Sung-Young and Nick Young.
Simu Liu had once auditioned for Henry Golding's role in Crazy Rich Asians
However, it has recently been revealed by Chinese-Canadian actor Simu Liu during a podcast with independent film review website IndieWire that he had also previously auditioned for roles in Crazy Rich Asians, but had failed to land himself a part. Speaking as part of the website's 'How To Fail With Elizabeth Day' podcast on 18th May 2022, he said that he had participated in four auditions for the role of leading man Nick Young, in addition to supporting roles such as Colin Khoo, Nick's childhood best friend, and Michael Teo, Astrid's husband.
Simu Liu revealed that he auditioned four times for "Crazy Rich Asians" and ultimately lost out on the role. Why? Liu was told he didn't have the "It" factor for Hollywood: "I didn't have that thing that made people want to watch it." https://t.co/7kh54Ge7mV pic.twitter.com/EbJA1VTYLP

— IndieWire (@IndieWire) May 18, 2022
However, he was turned down at each turn, with the role of Nick Young eventually falling to our very own Malaysian-British heartthrob Henry Golding. When asked regarding the feedback he received from the auditions, Simu said he was told by studio executives that he simply did not possess 'the X-factor, the 'it' factor.'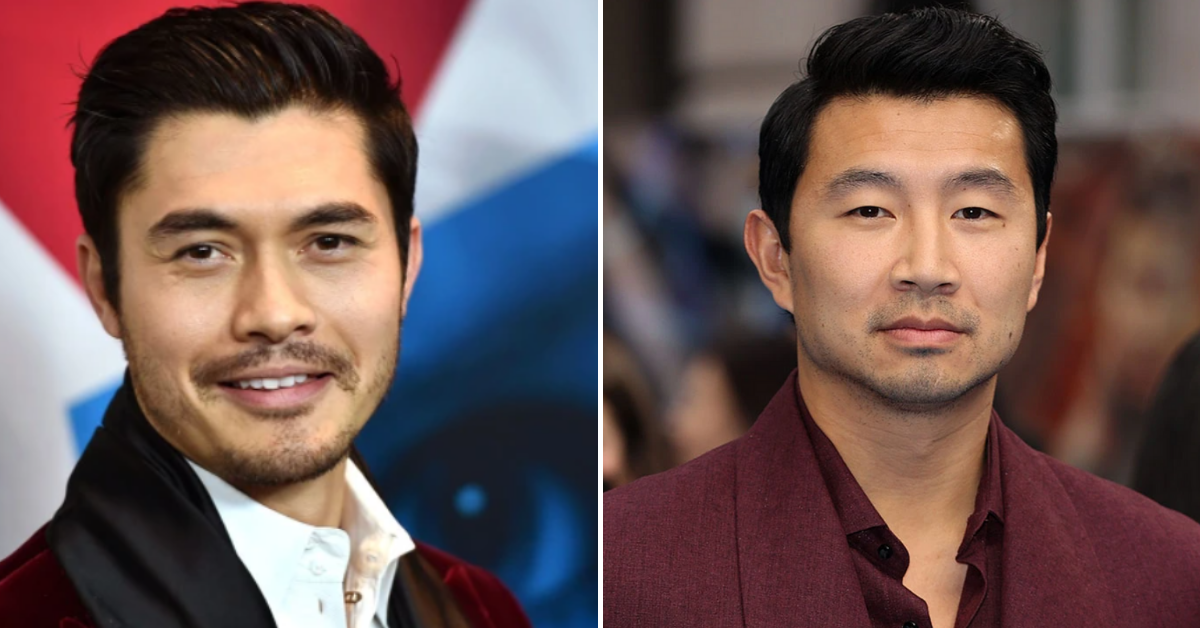 It is worth keeping in mind that Simu himself had cast no aspersions over Henry's casting, nor questioned or criticised it. In fact, he had expressed his enthusiasm for the film, and said that he was proud of the movie's landmark success.
"I am very, very happy and proud of the success of the movie. When it came out there was no feeling — and usually, there are, believe me — but there was no feeling of jealousy on my part. I was truly, truly happy that it existed." he said.
Netizens claim Henry Golding's casting was due to the fact that he is 'white-passing'
However, that did not stop netizens on Twitter from accusing the casting choice as prejudiced. Some have pointed to Henry's half-white ancestry, claiming that the only reason he was picked over a pure East-Asian actor for the role of Nick Young was over the fact that he is 'white-passing'.
The term 'white-passing' is used to describe people of colour who are often mistakenly identified as being white, typically due to their appearance. Some netizens have claimed that the presumed 'it factor' that studio executives were referring to was an actor who looked white.
It factor being the personification of a white caricature but okay

— jahrödt (@kagutsuchibb) May 18, 2022
the "It" factor being proximity to whiteness

— loozie (@taehyeet) May 19, 2022
Another netizen has also questioned what a Malaysian/British actor would know about being Singaporean, seeing that Singapore is made up of ethnic Chinese majority.
and what does a malaysian/british actor know ab singapore? Most singaporeans are ethnically chinese anyway so simu makes a lot more sense than a half white one but as i said yall LOVE the yts so get into it

— eryka✨ (@justlikeDW) May 21, 2022
Malaysians and Singaporeans come to Henry's defence
However on the flipside, many Malaysians and Singaporeans have stood up for Henry's casting as Nick in Crazy Rich Asians, and point to the fact that Henry would inherently understand more about Singaporean culture than Simu would.
the difference is if I sing Sesuci Lebaran to Simu Liu he won't understand but at least Henry Golding would https://t.co/4ghoHVjmYC

— eze (@heize80) May 23, 2022
and what does a chinese-canadian actor know ab singapore? He never set foot in any part of SouthEast Asia nor he ever lived here. We would've been okay if Thai / Indonesia / Brunei / Filipino / or just any SEA actor plays the role because we share similar cultures.

— 🌼 (@itgirljayoon) May 22, 2022
Others from Malaysia have also pointed out that Henry isn't 'white-passing' to begin with, and that men with his features are commonplace in Malaysia, especially in Sabah and Sarawak. They also point out that Southeast Asia encompasses a wide gamut of diasporic and native communities, and that there isn't a single, monolithic definition of how a Southeast Asian is supposed to look like.
Exactly! And looking at this GIF of Golding in reply to your tweet, I can 100% confirm if you walked into The Social or Mantra or Kyo (bars/clubs here in Malaysia), you'd see 10 local men who look like this.

— Annatasha (@monkeydisease) May 20, 2022
He is a native Iban/East Malaysian – and not white passing unless you think all Asians are Chinese. Maybe you calm down. Asians come in many colours and I can find plenty of guys that look like him back home with no white ancestry.

— Erna Mahyuni.ringgit (@ernamh) May 21, 2022
Seeing this discourse is making my blood boil as a Southeast Asian and YES half-whiteTM. What OP is inadvertently doing is AGAIN making Asians a monolith, the premise leaving out that Simu Liu and Henry Golding are two different ethnicities. Henry Golding is SEAn, Simu Liu is NOT https://t.co/UNPmskVMvX

— Lune_Lys (@Lune_Lys) May 21, 2022
Henry is South East Asian, and he looks very much South East Asian. And guess what, the character in Crazy Rich Asian is also South East Asian. While Liu is Asian Canadian.

Your tweet just suggested that Asians are only certain looks for you.

— miyaow (@miyaowmiyaow) May 20, 2022
Y'all better diam talking about Henry Golding being picked cuz he looked white when we god damn know he looks like every other Iban/Malay dude in any club setting. Y'all just see Asian as "chinese" and not any other ethnicity… https://t.co/pNX9P3MCvQ

— alphe // YVES DAY (@aIpheyy) May 20, 2022
One netizen asks why it was even necessary pit two Asian actors against one another to begin with for no apparent reason.
Tweets like this remind me of how people were pitting Zendaya and Zoe Kravitz against each other for no reason other than they're both black

— aMoodyHipster (@HipsterMoody) May 19, 2022
In a follow-up to the furor surrounding his podcast, Simu said that his time auditioning for Crazy Rich Asians has granted him 'meaningful feedback' in his work, and says that the movie was 'perfectly cast the way it was'. He has not made any direct mentions over the ongoing discourse surrounding the matter.
Most Asian actors/actresses remember auditioning for Crazy Rich Asians. It was so exciting! My experience led to some really meaningful feedback being shared about my work and craft.

In the end, that movie was PERFECTLY cast just the way it was. And paved way for all of us! pic.twitter.com/ROtaLB3L3l

— Simu Liu (刘思慕) (@SimuLiu) May 22, 2022
What are your thoughts on this?
Tap here to give us a 'Like' on Facebook and stay up-to-date on the latest news!