As many of you will no doubt have heard, live events will finally be back in Malaysia after 1st April 2022, with the Malaysian federal government announcing that the country will be moving into what is known as its 'endemic transition phase'. And with that being said, this would also mean that international acts will finally get to return to our shores and provide a much-needed break from the doom and gloom of the past two years.
Justin Bieber will be bringing his Justice World Tour to Malaysia in October!
Which is we've got some incredibly exciting news for those of you who have been itching to see a live concert in person this year, as Canadian mega pop-star Justin Bieber has officially confirmed that he will be bringing his Justice World Tour to Malaysia by this October! According to Lifestyle Asia, the concert has been slated to be held on the 22th of October at the Bukit Jalil National Stadium.
The tour was initially slated to be staged from 14th May 2020, but had to be rescheduled indefinitely to nobody's surprise, as a result of disruptions caused by the COVID-19 pandemic. And despite the fact that the tour did manage to take off from the ground with its first performance on 18th February 2022 in San Diego, California, a subsequent show that was to be held in Las Vegas on the 20th of February wound up being axed after both Justin and members of his team came down with the virus.
Safety of concertgoers will remain as the utmost priority
American tour dates aside, the Justice World Tour has not only added Malaysia, but Indonesia and Japan to it's show itinerary as well as part of the Asian leg of his international tour schedule.
"It's such a surreal feeling that we are able to make this announcement today, after a two-year pause. We are proud to bring the highly anticipated Justice World Tour to Malaysian fans this October," said Para R. managing director of PR Worldwide Sdn Bhd.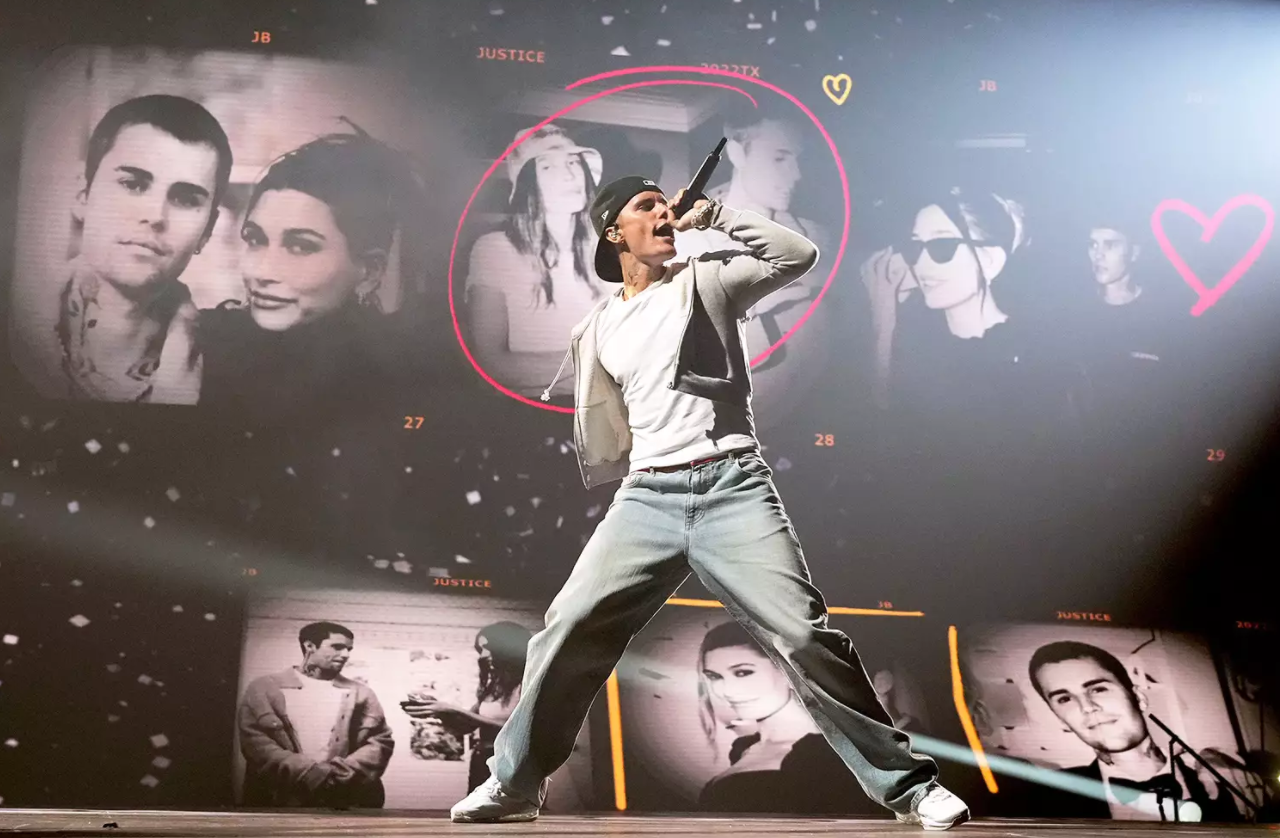 PR Worldwide, who is responsible for the show here in Malaysia, has also vowed that the safety of concertgoers will remain of the utmost importance.
 "We've been working hard to create the best show we've ever done, and we can't wait to share it with fans around the world. I'll see you soon." said the 28-year-old pop star in a statement.
And for those of you who remember, this isn't his first time on Malaysian shores either as Justin had previously performed to a local audience as part of the artist line-up for MTV World Stage Live In Malaysia in 2011.
Tickets are priced between RM288 to RM1,088, and are available for sale by 31st March 2022.
For more stories like this, follow us on Facebook by tapping here! 
Also read: Meet M'sian model Vanizha Vasanthanathan, who took the runway by storm at two Milan Fashion Week showcases