When it comes down to Malaysian names who have made it big on the international stage in the realm of entertainment, few come close to the legacy that acting legend Tan Sri Datuk Michelle Yeoh. Of course, that comes as no surprise given her inimitable on-screen prowess and exhaustive list of acting credits to her name, alongside the many accolades awarded in her name.
Michelle Yeoh named TIME Magazine's Icon of The Year
And now, Michelle will be ending the year with yet another feather in her proverbial cap after she was recently declared as TIME Magazine's Icon of The Year for 2022! The crowning achievement comes after she was ranked as among one of the Most Influential People of 2022 from the same magazine.
The star of this year's blockbuster absurdist-comedy hit Everything, Everywhere, All At Once, where she plays jaded laundromat owner Evelyn Quan Wang, Michelle has had a whirlwind year of successes and has been a crowd favourite to receive an Oscar nod for her work in the film.
A storied career across generations
But seasoned film aficionados and fans alike will know that her career has spanned a whopping 40 years on film and television, all the way back in the 1980s when she was first tapped to star in Hong Kong action flicks among screen legends such as Jackie Chan, Maggie Cheung, and the late Anita Mui.
This was promptly followed by a transition into Hollywood when she starred alongside Piece Brosnan in the 1997 James Bond flick, Tomorrow Never Dies as Bond girl Wai Lin.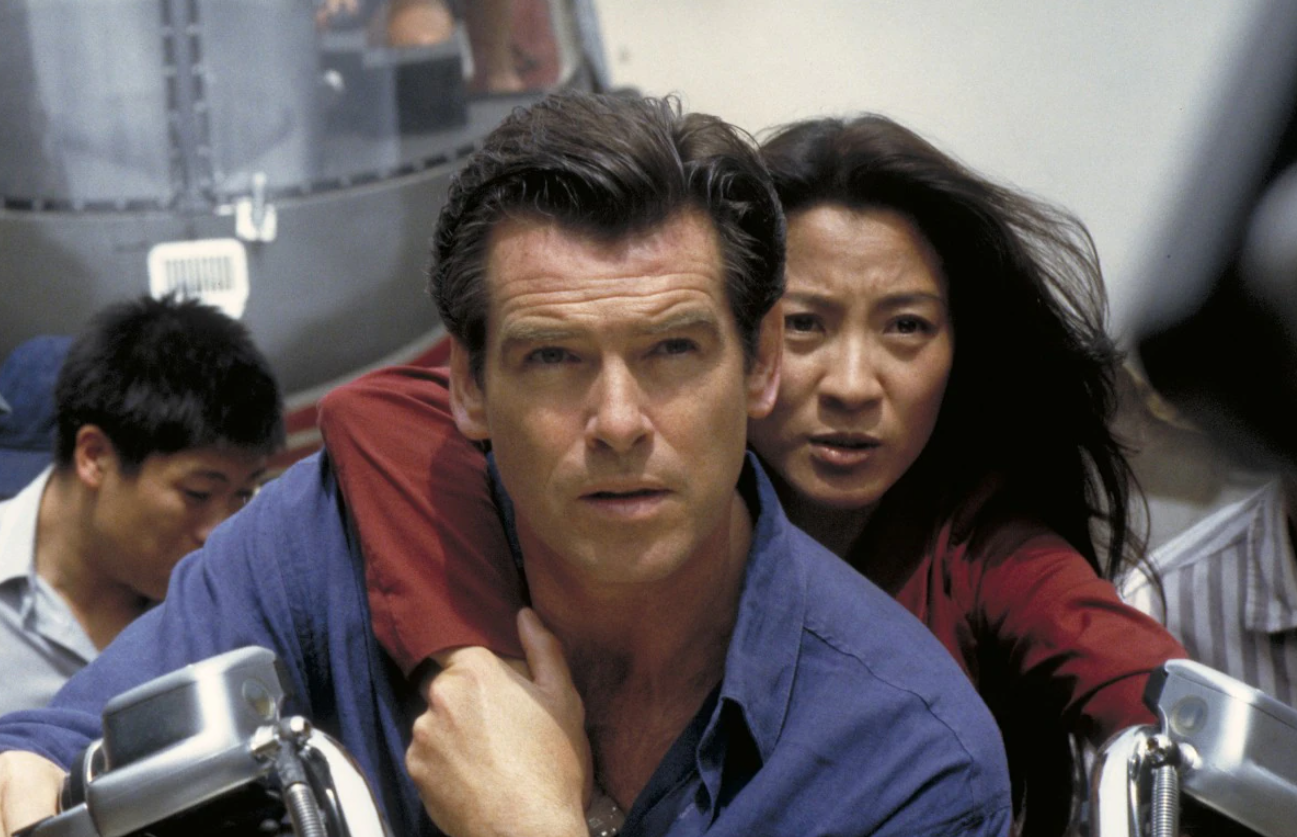 After that, she went on to see a massive success in major blockbuster films, including the now classic martial arts film Crouching Tiger, Hidden Dragon, Memoirs of A Geisha, and even as Burmese freedom icon Aung San Suu Kyi in French director Luc Besson's film, The Lady. And who could forget her role as family matriarch Eleanor Young in Crazy Rich Asians, opposite another notable Malaysian alum, Henry Golding?
Next year, she is set to star in A Haunting in Venice, directed by British acting legend Kenneth Branagh.
Ipoh-born Michelle is currently based out of her many homes in Paris, Geneva, and of course, Perak.
Tap here to give us a 'Like' on Facebook and stay up-to-date on the latest news!