Veteran Malaysian actress, Michelle Yeoh has no doubt made our country proud multiple times. Her career in film and television put us on the map, paving the way for future generations of actors and actresses to do the same in Hollywood. And now, it is exciting to learn that the talented actress has once again brought pride to Malaysia by being the first Asian artist to receive the AFI's honorary doctorate in Film Arts.
Tan Sri Datuk Michelle Yeoh is soon to receive an honorary doctorate
On August 5, it was announced that Tan Sri Datuk Michelle Yeoh will be one of the many actors who will be presented with an honorary doctorate from the American Film Institute. According to the Hollywood Reporter, the AFI will be conferring her with a Doctorate Of Fine Arts "for contributions of distinction to the art of the moving image".
The presentation shall take place at the AFI Conservatory's commencement ceremony on August 13 at the TCL Chinese Theatre in Hollywood. The ceremony will also celebrate the works and achievements made possible by the Class of 2022.
Along with Yeoh, AFI will also be conferring AFI Trustee Emeritus Lawrence Herbert a Doctorate of Communication Arts. He is credited with the invention of a variety of colour systems, and the person who made possible the 2020 establishment of the Lawrence Herbert Alumni Center on the AFI campus. 
"Michelle Yeoh and Lawrence Herbert have inspired the world with their remarkable talents," said the AFI's president, Bob Gazzale.
40 years of experience in the film industry
Michelle Yeoh gained prominence for her self-performed stunts in her earlier works, including Yes, Madam, Wing Chun and Supercop. She entered the American film industry when she was cast as a Bond girl in James Bond's Tomorrow Never Dies.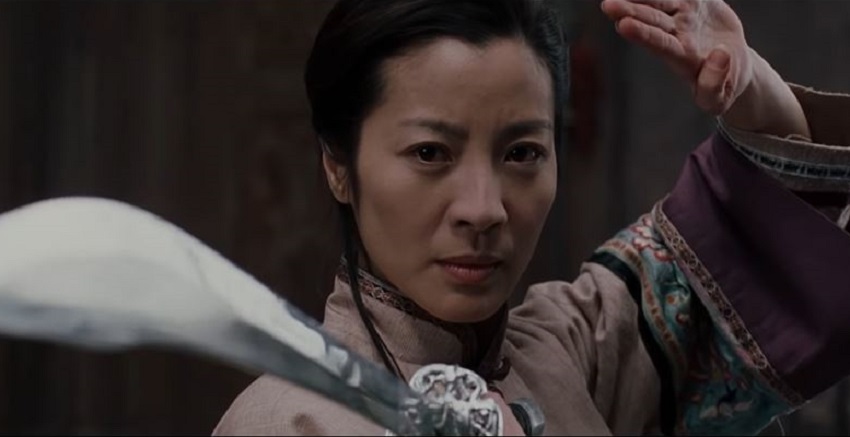 Her latest work Everything Everywhere All At Once has been generating some Oscar buzz with her praisable performance that won her the Hollywood Critics Association Midseason Film Award for Best Actress. The film furthermore won Best Picture and Best Screenplay in the same award. 
The actress/producer also recently celebrated her 60th birthday on August 6, which was surely a significant occasion when it was only announced the day before that she will soon be granted the title of 'Dr'. 
Tap here to give us a 'Like' on Facebook and stay up-to-date on the latest news!
Also read: SG & M'sians unite to defend Henry Golding after claims that he got 'Crazy Rich Asians' role by being 'white-passing'