In recent years, there have been increasing calls from many quarters to incorporate fundamental sexual education (sex-ed) classes into the general public education system. And that comes as no surprise, given how important it is to equip adolescent youths with the necessary knowledge to cope with the changes that their bodies will inevitably face as they undergo puberty.
Despite that, the subject remains taboo in many classrooms across the country, owing to the general aversion that most Southeast Asian cultures have against sex.
Students in Sarawak school taught how to use a condom
However, one local school in the East Malaysian state of Sarawak has recently been praised by many Malaysians, after a member of its teaching faculty shared how they have incorporated sexual education into their curriculum.
In a video uploaded by netizen @kimgiejie to TikTok, he shares how their school had started teaching secondary school boys on the correct method to put a condom onto what appears to be a phallic-shaped object. One boy was chosen as a representative for the practical demonstration, while other students behind him looked on.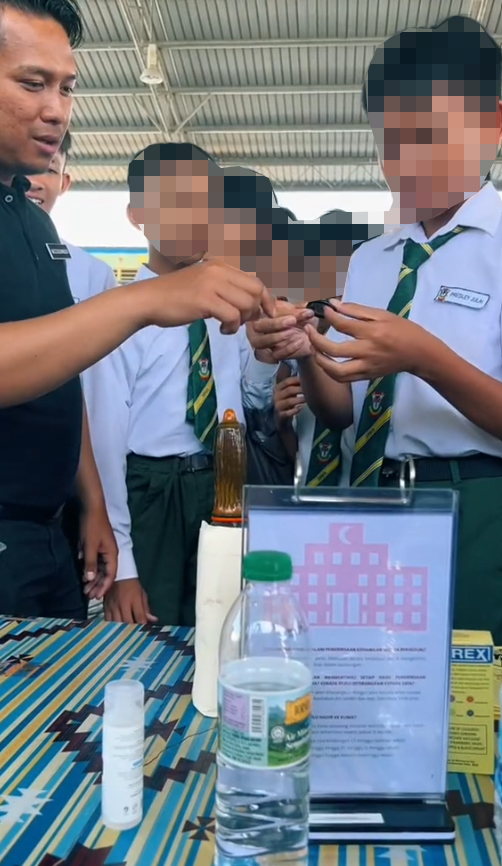 While reactions from the young students were a mixture of both slight apprehension and gleeful amusement, a man who is assumed to be a teacher stands readily by a side to teach them on how they should handle the latex contraceptive.
Netizens applaud the school for their effort
The video, which has since been viewed a considerable number of times and shared across multiple social media platforms, has led to high praise from Malaysians who lauded the prospect of teaching young boys the importance of contraceptives and safe sex. Many have also hoped that initiatives like these will help combat instances of teen pregnancies.
According to a written response in Parliament by Women, Family and Community Development Minister Rina Harun dated December 22 2021, a  total of 41,083 teen pregnancies were recorded by the Ministry of Health (MOH) between 2017 and 2022. Of that number, 35 percent or 14,561 cases occurred out of wedlock, reports Code Blue. 
For more stories like this, follow us on Facebook by tapping here!