A 13-year-old boy from the state of Kedah was believed to have allegedly choked and threatened his 11-year-old friend after the latter had refused to perform sexual acts with him. According to local paper Utusan Malaysia, the Form 1 student had brandished a knife at the younger boy in an attempt to force him to acquiesce to his demands.
13-year-old boy tries to force 11-year-old friend to perform sexual acts
The incident, which purportedly took place at a residential neighbourhood in Gurun yesterday (July 19th 2022), left the victim with bruises after the 13-year-old assailant slapped and struck him when he refused to do what he was told.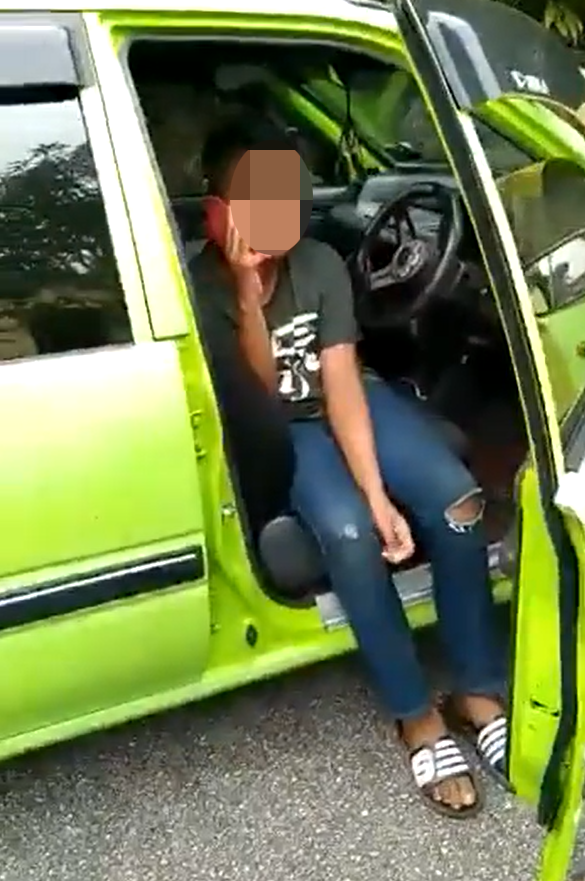 Quoting Kuala Muda Police Chief Assistant Commissioner Zaidy Che Hassan, the older boy had invited the victim out and brought him to a shop around the vicinity of the residential neighbourhood by driving a bright green Perodua Kancil.
"At the time, the Primary Four victim was told to open the assailant's fly and perform oral sex, but he refused, which led to him being slapped and hit.

The suspect then brought the victim to his home, where he once again demanded that he performed oral sex on him. The victim adamantly refused a second time." Zaidy said.
Pulled a knife on his friend when he was refused
Angered by the response, the 13-year-old boy proceeded to choke the victim, before brandishing a knife to injure him. This left the victim so frightened, he immediately ran home to tell his father about the entire incident.
Video footage of the 13-year-old suspect being cornered and confronted by a group of men was uploaded and widely shared across the local social media space.
The victim's father proceeded to lodge a police report with the Gurun Police Station promptly upon learning about what had transpired, and the suspect was apprehended at his home on the same day at 7.13pm in the evening.
As of present, the suspect will be remanded for four days. His case will be investigated under Section 14 of the Sexual Offences against Children Act 2017 for physical sexual assault on a child, and Section 323 of the Penal Code for voluntarily causing hurt.
The victim was sent to hospital for further inspection and treatment.
For more stories like this, follow us on Facebook by tapping here!