Having to witness the elderly take up jobs of their own to survive, instead of enjoying the remainder of their golden years, may perhaps be one of the most heartbreaking things for many to witness. But unfortunately, due to the circumstances at hand, many are simply left without a choice but to do so to survive. 
Elderly atuk ran out of money while visiting comatose daughter
Such was the case recently brought to light by TikTok user @wh99z_, also known as Mr Wan Abdul Hadi, who shared how he had encountered an elderly man at a highway rest stop in Ayer Keroh yesterday (22nd November 2021) while driving from Kuala Lumpur from Johor. Upon striking up a conversation with him, the 66-year-old man asked if Mr Abdul Hadi could drop him off at the Nilai stop.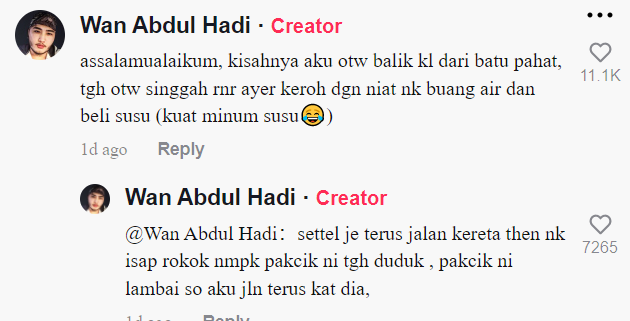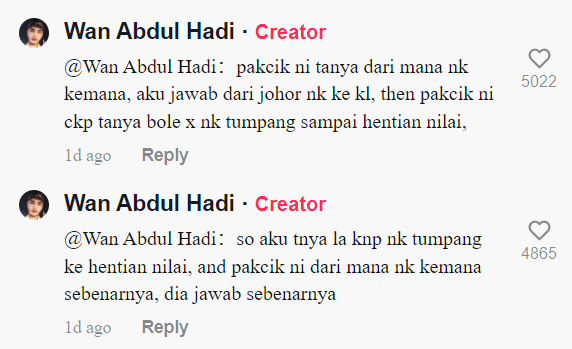 Curious as to why he would make such a request, he decided to ask about the man's situation and came to learn that the elderly atuk had travelled all the way from Alor Setar in Kedah to Melaka in order to visit his daughter who had been left comatose in hospital after an accident four days earlier.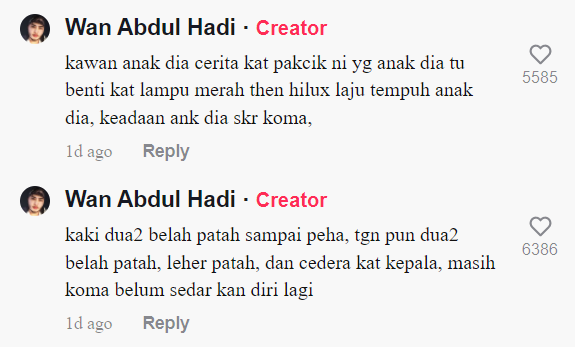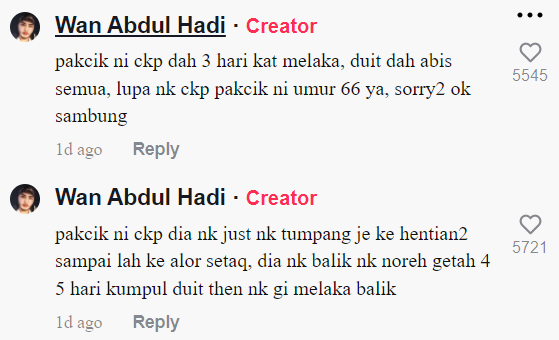 Left a widower after his wife had passed away 18 years ago, he was his daughter's only remaining family member. According to Mr Abdul Hadi, the elderly man's 24-year-old daughter had been studying in Melaka at the time. As a result of the accident, she sustained severe injuries including fractures to her arms, legs and neck. 
Offered him a helping hand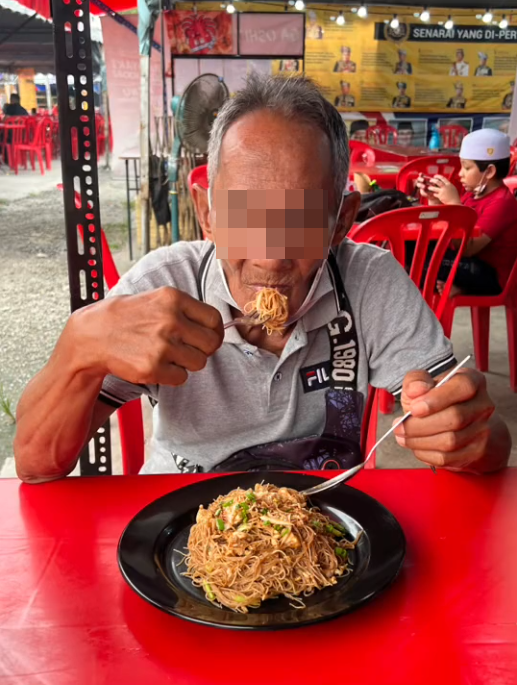 During his 3-day stay in Melaka, the elderly man had apparently used up all of his money and had intended to return to Alor Setar, where he works as a rubber tapper, to earn more for another trip back to Melaka again.
Heartbroken by the elderly man's plight, Mr Abdul Hadi decided to treat him to a meal, before dropping him off at Terminal Bersepadu Selatan (TBS) before handing him a small amount of money to help pay for his bus fare back to Kedah.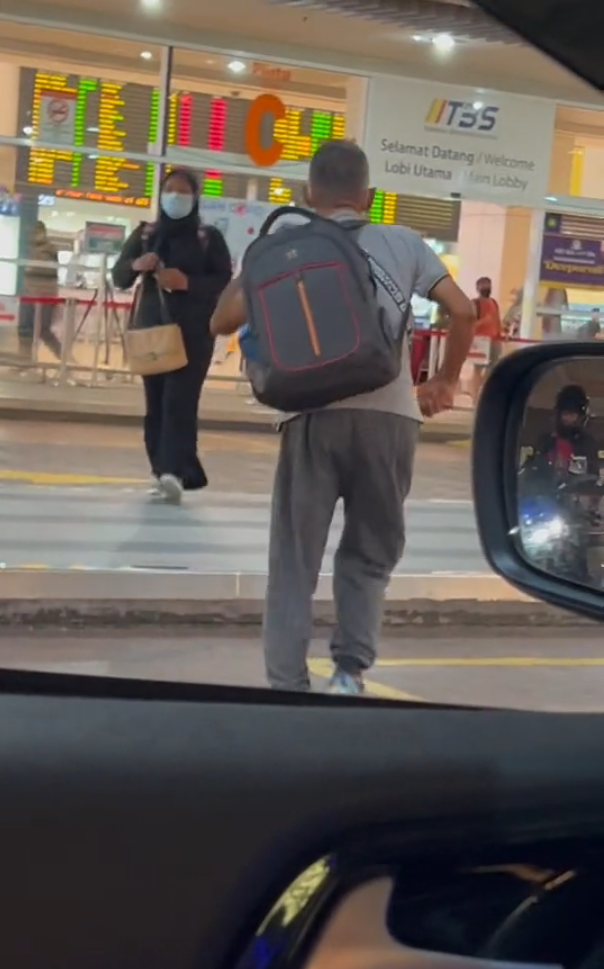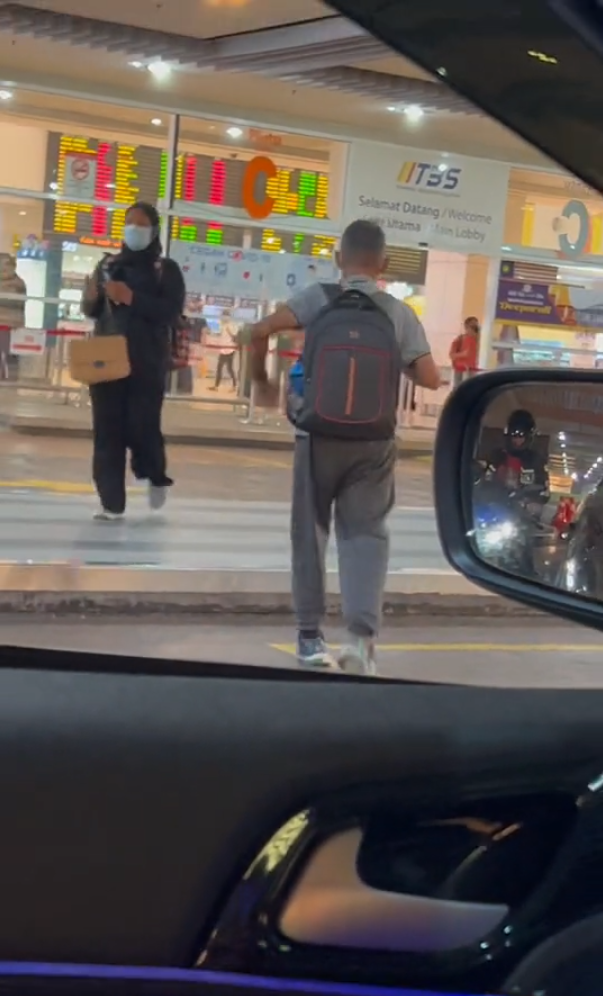 His video, which has since gone viral, has been viewed over 1.9 million times. Opinions however, have been divided as some netizens are of the opinion that Mr Abdul Hadi should not have publicised his deeds, if he had been sincere about them and did not commit them for the sake of publicity. 
Others, on the other hand, have praised him for extending a helping hand to a complete stranger, and was willing to go above and beyond to do so. 
For more stories like this, follow us on Facebook!
Also read: M'sian man encounters 68yo atuk working as Grab rider to survive, netizens rally to offer help