Drug addiction is an affliction that not only affects the individual, but those around them as well. From instances of violence against family members to theft and lies, the damage that it can leave in its wake could sometimes even end in severe and tragic consequences. One such instance was said to have happened recently in the village of Kampung Ruat in Kedah, after a man was filmed physically assaulting a senior citizen outside the compound of a home.
Man physically assaults senior citizen, stomps on his back 
In two video clips that have since been circulating over social media, the man, who appears to be caught up in a fit of rage, could be seen advancing towards an elderly couple who were seated on the ground, cowering in fear and begging for mercy. While it was unclear as to what motivated the altercation, the man could then be seen reaching for what appeared to be plastic bags, before turning to stomp the elderly man on his back.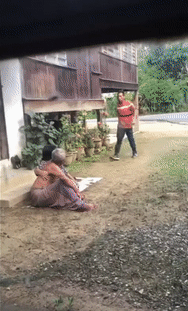 Neighbours who were present at the time appeared afraid of the man's violent tendencies, and could only watch on helplessly while the couple were both being assaulted.
A subsequent video allegedly shows a group of villagers who have managed to corner the aggressor who had kicked the elderly man, before beating him up in attempt to teach him a lesson. Despite that fact, the man refuted claims that he had not hurt the couple, while crying out in pain as he was struck.
Altercation happened after he was not given money to buy drugs
Police investigations into the incident have revealed that the man in question was in fact mentally disabled, and had a recurrent drug addiction problem. Quoting Yan police chief Deputy Superintendent Shahnaz Akhtar Haji, NST reports that the elderly victim, who was the man's step-father, had lodged a police report after the assault took place.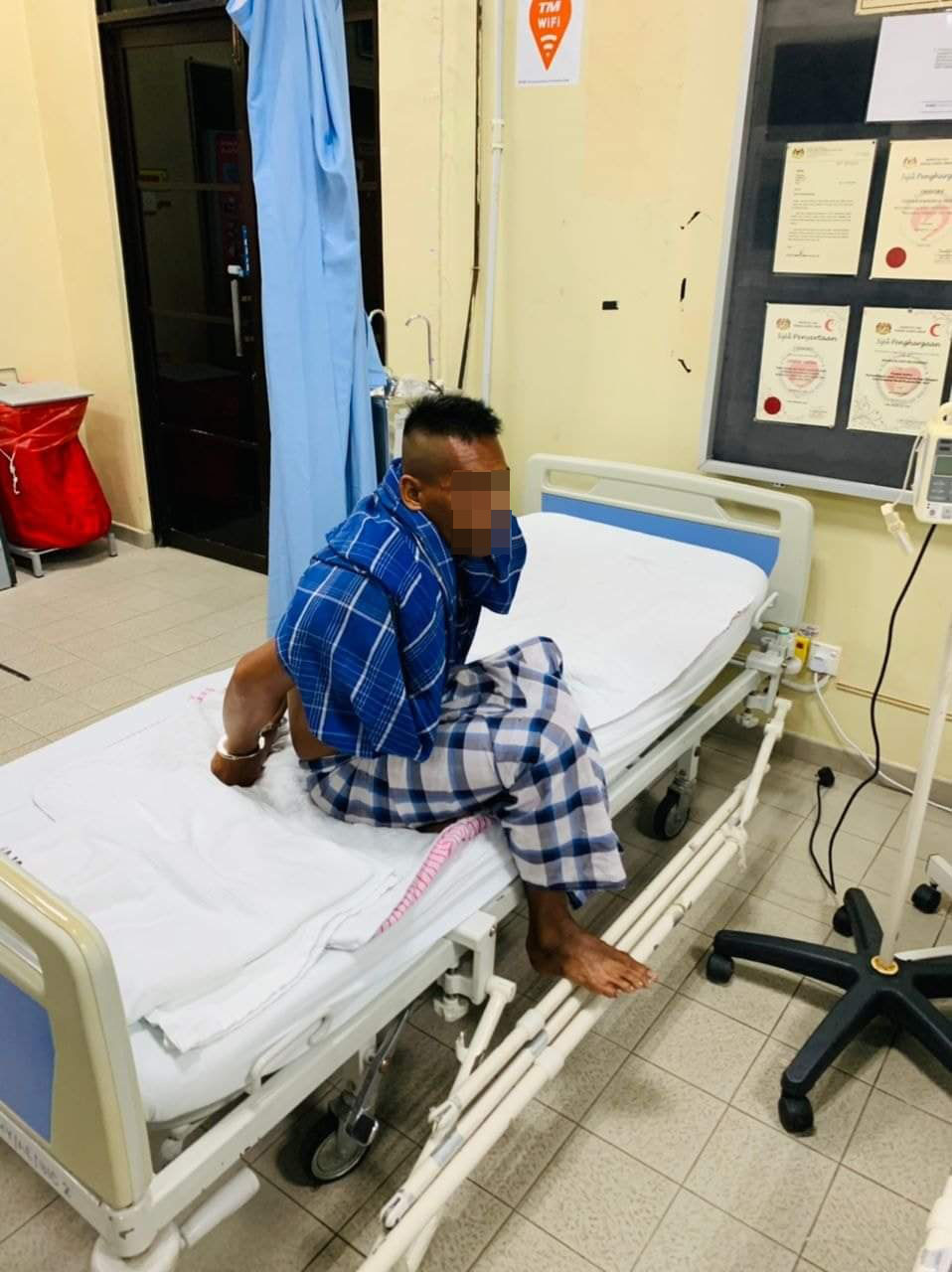 It is said that the attack had taken place as a result of the man's step-father refusing to give him money to purchase drugs.
"The man is a hardcore junkie and he had assaulted his step-father on many occasions, whenever the victim refused to give him money for his drug fix," Shahnaz said.
As a result of the incident, the elderly man had to be treated for injuries sustained to his face, back, and chest. His step-son has since been detained by the police, and is being probed for assault and domestic violence.
For more news like this, follow us on Facebook. 
Also read: 17-year-old Malaysian animal rescuer was driven to attempted suicide after being bullied for being 'dirty and smelly'