In a terrifying preclude to what many fear may break into all-out war, massive explosions have reportedly been heard in multiple Ukranian cities after Russian President Vladimir Putin had announced the commencement of a 'military operation' in the country earlier today (24th February 2022). According to Time magazine, Putin has warned other countries against interfering, lest it leads to "consequences they have never seen."
Russia orders military operation into Ukraine 
During a televised address, the Russian premier claimed that the military operation was justified in order to protect civilians which have been living in the eastern part of Ukraine. The United States government had earlier predicted that the claim would have been used by Putin to justify an invasion into Ukraine. In the latest updates to emerge from the country, a number of explosions have been heard in multiple Ukranian cities, including in the capital of Kyiv.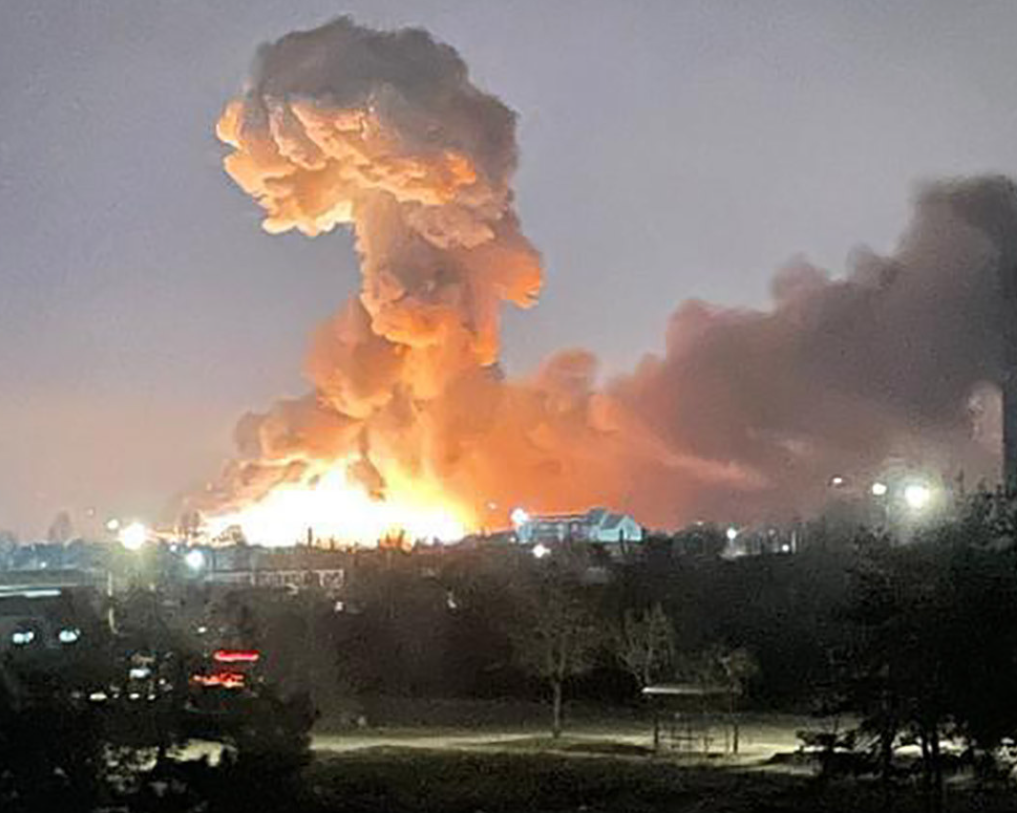 In response to the attack, the United States of America, the United Kingdom, as well as members of the European Union have all vowed to hold Russia accountable for any bloodshed that may occur. Ukranian President Volodymyr Zelensky has also announced a state of martial law in the country, according to DW News.
We strongly condemn Russia´s unjustified attack on Ukraine.

In these dark hours, our thoughts are with Ukraine and the innocent women, men and children as they face this unprovoked attack and fear for their lives.

We will hold the Kremlin accountable.

— Ursula von der Leyen (@vonderleyen) February 24, 2022
I am appalled by the horrific events in Ukraine and I have spoken to President Zelenskyy to discuss next steps.

President Putin has chosen a path of bloodshed and destruction by launching this unprovoked attack on Ukraine.

The UK and our allies will respond decisively.

— Boris Johnson (@BorisJohnson) February 24, 2022
Attack has been described as a 'full-scaled invasion'
Ukrainian Foreign Minister Dmytro Kuleba has described the attack as a 'full-scaled invasion of Ukraine'. Taking to his Twitter account, he has appealed to the international community to send assistance to Ukraine by means of humanitarian aid, financial assistance, and weapons and firepower.
Putin has just launched a full-scale invasion of Ukraine. Peaceful Ukrainian cities are under strikes. This is a war of aggression. Ukraine will defend itself and will win. The world can and must stop Putin. The time to act is now.

— Dmytro Kuleba (@DmytroKuleba) February 24, 2022
The world must act immediately. Future of Europe & the world is at stake. To do list:

1. Devastating sanctions on Russia NOW, including SWIFT
2. Fully isolate Russia by all means, in all formats
3. Weapons, equipment for Ukraine
4. Financial assistance
5. Humanitarian assistance

— Dmytro Kuleba (@DmytroKuleba) February 24, 2022
This comes after a United Nations Security Council meeting was held with world leaders in hopes of averting the likelihood of war, with warnings that claim an invasion of such a scale could trigger what British Prime Minister Boris Johnson has described as possibly the 'biggest war in Europe since 1945'.
An adviser for the Ukraine Interior Minister, Anton Gerashchenko, has told Russian media outlets via an official WhatsApp channel that troops are now present in the Southern Ukrainian city of Odessa, and is now crossing into Kharkiv, the second-largest city in the nation. Artillery fire has also been reported along the nation's border, including missile strikes into Kyiv.
This is a developing story and will be periodically updated when new information is made available to the press. 
Also read: Ex-Goldman Sachs banker claims ex-Astro CEO blackmailed him into buying her a RM41.8 mil house in London