In a continuation from the ongoing allegations made by the Hong Kong Consumer Council concerning Malaysian made biscuits, the local Ministry of Health has since come forward with a statement to assure all Malaysians that the biscuit brands implicated in the report remain safe for consumption.
Dr Noor Hisham releases a statement on local biscuit brands
Kenyataan Akhbar KPK 27 Oktober 2021 – Maklumat Terkini Isu Pencemaran Acrylamide dan Glicidol di dalam Produk Konfeksi Termasuk Biskut https://t.co/nFSVBXliwF

— Noor Hisham Abdullah (@DGHisham) October 27, 2021
The statement, released by Malaysian Ministry of Health Director-General Dr Noor Hisham, mentions that the affected biscuit brands that were listed in the Hong Kong Consumer Council report were found to have contained an average level of acrylamide of 246 μg/kg (microgramme per kilogramme). This is less than the regulated benchmark levels imposed by the European Union (EU) Commission, which is 350 µg/kg (microgramme per kilogramme).
The Food Safety and Quality Division of the Ministry of Health further goes to add that risk assessments have been made concerning the consumption of acrylamide and glycidol contaminants found in the biscuits, and found that the health risks associated with consuming the biscuits remains low.
Allegations were initially made by Hong Kong consumer watchdog
The ongoing investigations into the production of these local biscuits stemmed from a report made earlier this month by the Hong Kong Consumer Council on South China Morning Press. The report had claimed that a number of biscuit brands produced in Malaysia, which included Hup Seng, Jacobs, and Julies, contained unhealthy levels of acrylamide and glycidol. Allegations were also made that the biscuits bore misleading nutrition labels.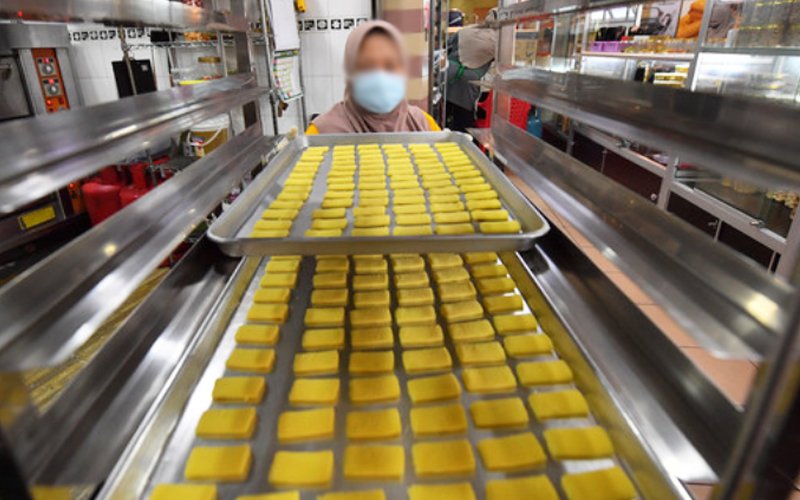 Acrylamide and glycidol are both contaminants that are produced during the manufacturing process as a result of palm oil being processed and refined at high temperatures, and are known to be carcinogenic aka cancer-causing to human beings. The findings were said to have been obtained through 60 packets of pre-packaged biscuits.
For more stories like this, follow us on Facebook.
Also read: Hup Seng releases statement, assures customers products remain safe to consume