As elected representatives in government, Members of Parliament (MPs) are expected to not only serve the people upon taking office in their respective constituencies, but also to champion their interests on a Federal level. And for incumbent Segambut MP YB Hannah Yeoh, she has made it a point to do just that after having secured yet another triumph in her constituency during the last General Elections.
Hannah Yeoh donates RM29,000 to help mosque afford new hearse 
While she has already been keeping pace with her work as a newly-minted Youth and Sports Minister, the hardworking MP has also ensured that the needs of her people have not been overlooked. This comes after she took to her Faebook page to share how she had contributed RM29,000 in donations to the Masjid Al-Imam Al-Ghazali mosque.
This, on top of existing donations that the mosque had receive beforehand, allowed them to successfully purchase a brand-new hearse that will be used to serve the local community at large, reports local news agency Astro Awani.
"I was informed by members from the mosque concerning the need to purchase a new hearse, and understood that they have tried to collect donations but the amount still fell short.

I have had a look at their application form and have contributed RM29,000 to meet the required amount." she said.
Hannah hopes that the hearse will bring benefit to those living in Segambut, and told members of the press that renting out a van can be expensive during the handing-over ceremony that was held at the mosque.
'Colourblind' when it comes to serving the people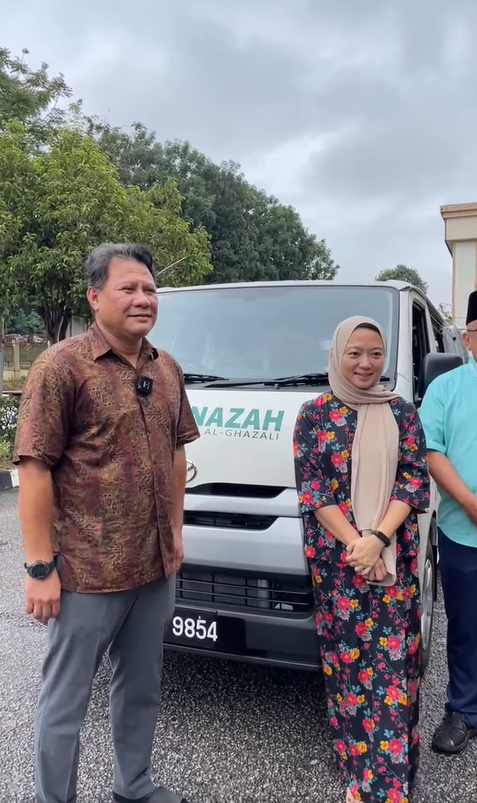 She also mentions that she has previously made other financial distributions to other mosques and suraus in her constituency, especially during the Ramadan festive period. Most importantly, Hannah adds that she is happy to lend a hand to her constituents, regardless of their race, religion or creed.
"When I wear the hat of an MP and requests come in, I am colourblind,"

"If we look at the past, only Malay politicians could look after Muslims or only Chinese politicians could look after the Chinese.

"That kind of thinking must be discontinued because the year is now 2022 and the unity government must ensure that all representatives who have received the mandate from the people will serve for the good of all," she mentioned, as quoted by Malay Mail.
Masjid Al-Imam Al-Ghazali chairman Rumaizi Ahmad Sanusi said that they had reached out to Hannah after the donation drive that the mosque had held for their new hearse failed to reach their intended target, adding that she was also a frequent visitor.
Tap here to give us a 'Like' on Facebook and stay up-to-date on the latest news and stories!
Also read: Sports Minister Hannah Yeoh calls for funding accountability after money went missing from M'sia Rugby's account