When it comes to hospitality, we Malaysians are pretty hard to beat. And that has been proven on numerous occasions, most recently by one FoodPanda delivery rider who decided to help prepare his customer's food order, as the restaurant was taking too long to do it. Well as it turns out, going above and beyond may just be the norm among FoodPanda riders!
FoodPanda rider goes the extra mile
As shared by TikTok user @maryamlegacy on 23rd October 2021, an incredibly dedicated FoodPanda food delivery rider decided to go the extra mile to complete his order. Upon arriving at his customer's location, he was invited into the home by what are assumed to be his friends.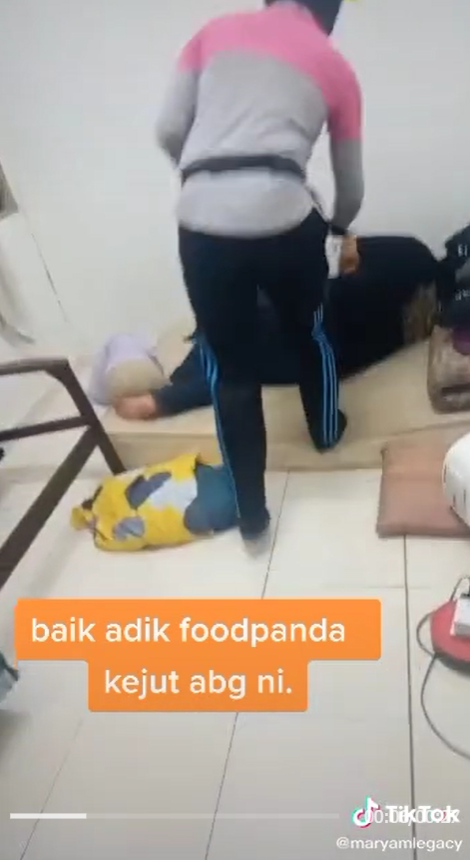 Led towards his customer's bedroom where the young man was seen with his back to the door on a mattress fast asleep, a group of bystanders watched with glee as the FoodPanda rider tries to wake him by tapping him a few times on the shoulder.
Customer wakes up to find his food delivered right to his bed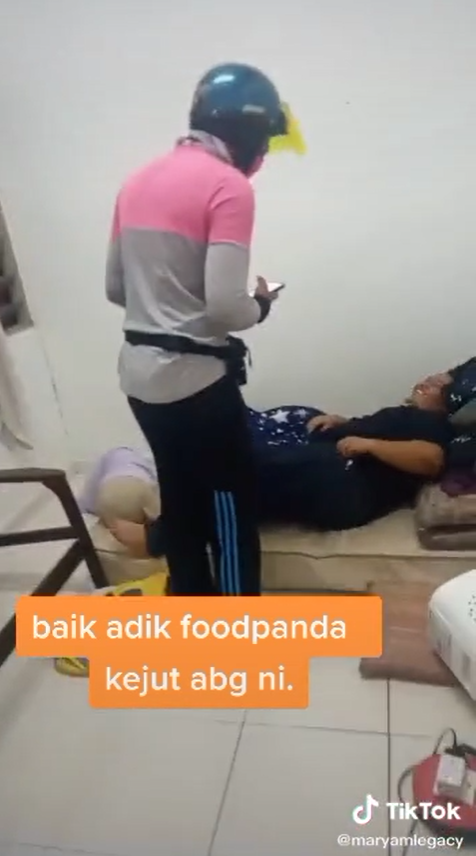 Flustered and confused, the man eventually awakens to find himself staring at the FoodPanda food delivery rider with his order and sheepishly came to his senses. He then reaches into his pockets to pay for his food, and hopefully a little extra tip for the food delivery rider for his exceptional service!
The video, which has since gone viral across social media, has received over 34,500 reactions on TikTok, with many users commending the delivery rider for willing to join in the fun for a good laugh.
For more stories like this, follow us on Wau Post!
Also read: M'sian food rider allegedly pranked by YouTuber to send food to cemetery