Newly appointed Youth and Sports Minister Hannah Yeoh has urged for increased accountability with regards to funding provided to National Sporting Associations (NSA), after a substantial amount of money was found missing from Malaysia Rugby's accounts. As reported by local newspaper The New Straits Times, she declined to make any further comments on the issue until she has received a detailed report.
She has also stressed on the importance of accountability and transparency in public office
"I don't want to comment about [Malaysia Rugby]. I want to take a look at the report and the details first,"
"But since I became a 'wakil rakyat' (people's representative), I have always believed there has to be accountability when it comes to the allocations given to us." Hannah said.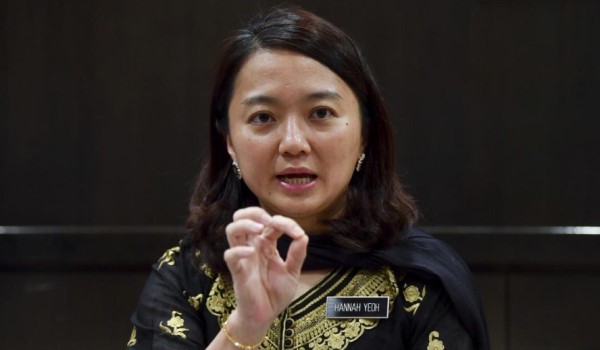 Malaysia Rugby discovers substantial amount of money went missing from their accounts
As reported by local news agency BERNAMA, a statement released from the national association explained that an administrative staff member had allegedly forged both the President and Honorary Treasurer's signatures to include his name as one of the cheque signatories, before going on to make unauthorised cash withdrawals.
It was believed that the sum was steadily siphoned off over the years since 2019, with sources claiming that the cash withdrawals had totaled up to RM1 million.
Cunningly, the implicated staff member maintained a high level of discretion throughout his time skimming off from the association's accounts, and also made sure to cover his tracks by ensuring that legitimate payments made out to Malaysia Rugby had been settled on time, said Malaysia Rugby president Datuk Shahrul Zaman Yahya.
"It was only recently when the staff went on leave and someone else took over that the discrepancies were noticed. We do have checks and balances in place but these were manipulated." he said.
Shahrul expressed his dismay over the theft, given the time it had taken for the association to accrue the amount.
"To say I am disappointed would be an understatement because we had worked so hard over the past few years to raise funds and sponsorship for Malaysia Rugby to run its activities.