Update: The Domestic Trade and Consumer Affairs Ministry has since come forward to state that allegations made by the Consumers Association of Penang are based on hearsay. Read the full report here.
When monsoon season comes around, many Malaysians are prepared to brave instances of flash floods, awful traffic, and instances of landslides in hilly parts of the country. Just earlier this week, the popular tourist region of Cameron Highlands had already witnessed as many as 12 incidents of landslides and uprooted trees as a result of the monsoon season, according to NST. But what many don't realise is that bad weather could also lead to wild fluctuations in the prices of certain goods such as vegetables, too.
Prices of local vegetables up by 200%
This was said to have been the main contributing factor to the sharp rise in the prices of local vegetables that many consumers have no doubt noticed on their recent grocery runs. In fact, the Consumer Association of Penang (CAP) alleges that prices for fresh greens have allegedly risen by almost 200% over the past two weeks, and have called on the Malaysian Domestic Trade and Consumer Affairs Ministry and FAMA to step in to help bring costs down, reports NST.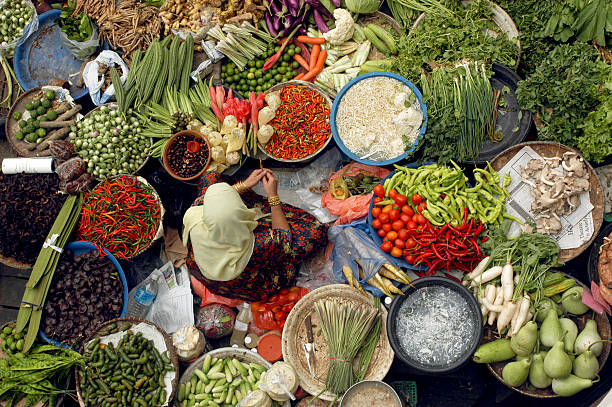 In speaking with FMT, Kuala Lumpur Vegetable Wholesalers Association president Wong Keng Fatt pins the blame of the sudden price increase on the north-east monsoon season currently battering the nation. With landslides and flash floods affecting prime vegetable-growing regions such as Cameron Highlands, the growth and supply of local vegetables has been severely affected. The issue is only further compounded by a lack of manpower in light of the COVID pandemic.
Rainy monsoon season to be blamed
The claims are corroborated by Penang Island Vegetable Wholesalers Association chairman Tan Ban Ben, who in speaking with The Star, pegs the main cause of the price increases to the current weather climate.
"Vegetables always cost more during the rainy season or prolonged dry days.
"The rainy season also sees imported vegetables from Thailand costing more," he said.
An infographic created by local Malay daily Harian Metro illustrates some of the most drastic price increases in local vegetables. The prices of sawi pendek, or bok choy, has seen a 200% increase in price from RM3/kg to RM9/kg, while prices of broccoli have shot up by 150% from RM8/kg to RM20/kg.
Rising costs in importing vegetables from abroad
While Malaysia does grow it's own supply of vegetables, Cameron Highlands Vegetable Farmers Association president Chai Kok Lim reveals that we import as many as two-thirds of our actual vegetable needs from abroad. The supply of vegetables has consequently been affected by global restrictions attributed to the ongoing COVID pandemic.
The Federal Agricultural Marketing Authority (FAMA) further adds that the supply from vegetable-producing countries has waned due to colder seasons experienced abroad, as well as an increase in container transportation costs, reports NST. The prices are expected to remain high until after the Chinese New Year season next year.
For more news like this, follow us on Facebook! 
Also read: M'sian families can buy RM15 pass to enjoy unlimited bus & train rides over weekends in Klang Valley!