It comes as no surprise to any Malaysian who have been doing groceries recently that the price of goods seem to have risen to quite a considerable amount. This is especially in light of the Ramadan and Hari Raya Aidilfitri celebrations, which saw many households stocking up on fresh produce, cooking ingredients, and other festive staples.
Prices of goods in Malaysia may go up by as much as 60%
Well as it turns out, local Malay-language daily Utusan Malaysia has reported that the prices of goods locally may potentially increase by upwards of 60% by as soon as next month. This has been attributed to the greed of some traders, in addition to the new RM1,500 minimum wage rate introduced by the Ministry of Human Resources which has been implemented since 1st May 2022.
The price increase has already been reflected over the recent festive period, with Malaysians noting how they have been paying more for essential food items such as beef, chicken, and vegetables during Ramadan. Quoting economics lecturer Professor Emeritus Dr. Barjoyai Bardai, the higher prices seen in raw food ingredients could potentially lead to a cascading chain effect of higher prices in the food and beverage industry too.
"The increase in the price of goods depends on demand and supply. This is in addition to the new minimum wage of RM1,500, which will cause the purchasing power to increase, so traders may take advantage of this to increase prices." he claims.
Effects of the Russo-Ukrainian conflict can be felt here
Dr Barjoyai also points to supply chain disruptions that have cropped up as a consequence of the ongoing Russo-Ukranian conflict, which have led to a decrease in supply of certain imported goods in Malaysia. But with demand going strong and the potential boom of spending power locally, price mark-ups can also be expected, leaving consumers with no choice but to bear the brunt for the sake of survival.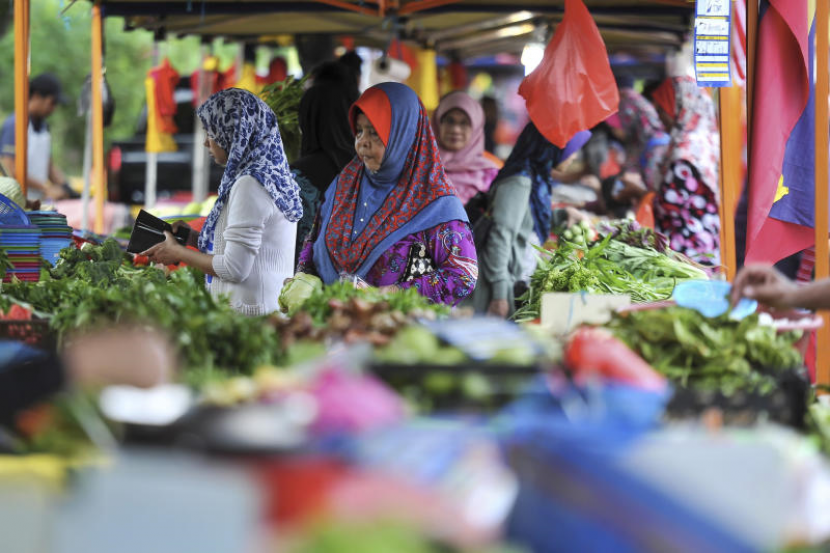 Larger retail chains are not immune against the circumstances surrounding the state of the economy either, with popular budget chain store Eco Shop having recently announced a new price increase across all their stores that will see prices jumping from RM2.10 to RM2.40 by 1st June 2022.
Chairman of the SME Committee of the Associated Chinese Chamber of Commerce and Industry Malaysia (ACCCIM), Mr Koong Lin Loong, had echoed these sentiments previously and predicted that the price of essential goods locally such as rice, cooking oil, salt and tea as well as food, clothing, and housing, may go up by around 15% after the Hari Raya Aidilfitri celebrations.
A report from The Star from 5th May had previously mentioned that the prices of pork in Malaysia have also risen by an unprecedented amount, and is expected to continue rising. In quoting KL and Selangor Butchers' Association (KLSBA) Chairman Mr Lee Peng Hock, the price hike in pork has been pinned on the increasing cost of imported feed due to factors such as climate change and the Russo-Ukrainian war.
Tap here to give us a 'Like' on Facebook and stay up-to-date on the latest news!
Also read: M'sian budget store chain Eco Shop increasing prices by 20 sen to RM2.40 on 1st June 2022