In a Tweet that was widely shared across the Malaysian social media space, Dr Azfar Kamal, who works with Hospital Sungai Buloh, has sounded the alarm that the ICU usage in the COVID-designated hospital has reached full capacity. According to him, he alleges that COVID centres are currently in the process of preparing for what may be the precipice of another wave of COVID cases that may occur in December.
A potential COVID wave in December
This was further corroborated by Malaysia's R-naught (R0) figure, which according to Minister of Health Director General Dr Noor Hisham, has increased from 1.0 to 1.05. An Rt figure of above 1.0 indicates that an outbreak is growing, with recent daily cases reflecting a marginal increase as well.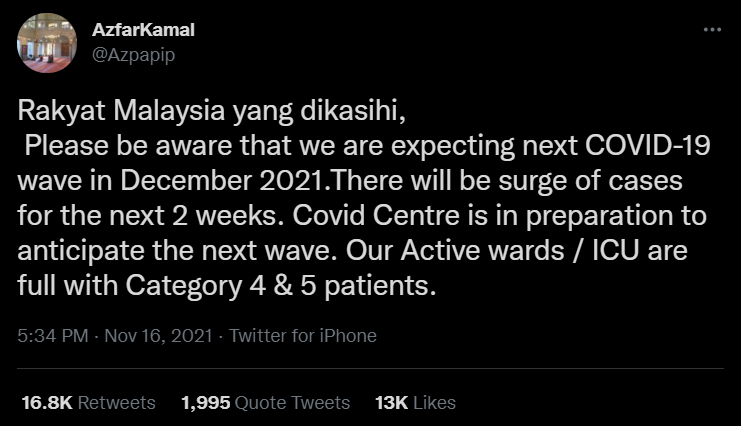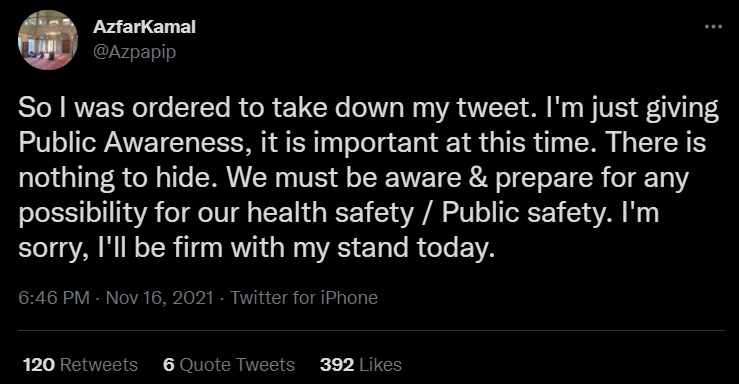 Dr Azfar had alleged that he was instructed to remove his Tweet after concerns that it may cause public panic, but has remained resolute in his intention to help create public awareness over the reality of the pandemic situation in Malaysia right now.
Selangor ICU now at 80% capacity
As it turns out, the situation may actually be in fact as what Dr Azfar had illustrated, after Malaysiakini reports that Selangor health director Dr Sha'ari Ngadiman has revealed that as of writing, over 80% of ICU beds in the state's public hospitals are already fully occupied. This would mean that 203 beds are in use, with 86 beds occupied by COVID patients and another 117 beds occupied by non-COVID patients.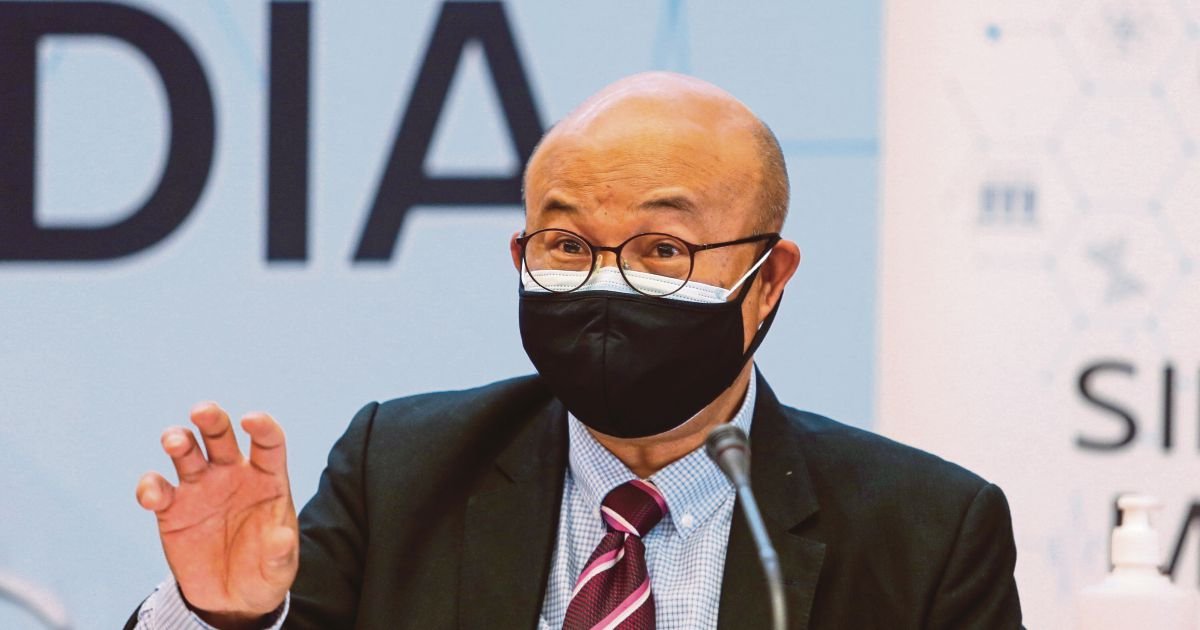 And just as mentioned in Dr Azfar's Tweet, Hospital Sungai Buloh's ICU unit is now 96% occupied, all by COVID patients. Dr Sha'ari notes that the rise is directly due to the fact that Hospital Sungai Buloh is a designated COVID centre.
"As for the rise in Covid-19 cases in the Hospital Sungai Buloh ICU, this is only because this is a full Covid-19 hospital and a referral hospital for all hospitals not only in Selangor but also in the Klang Valley.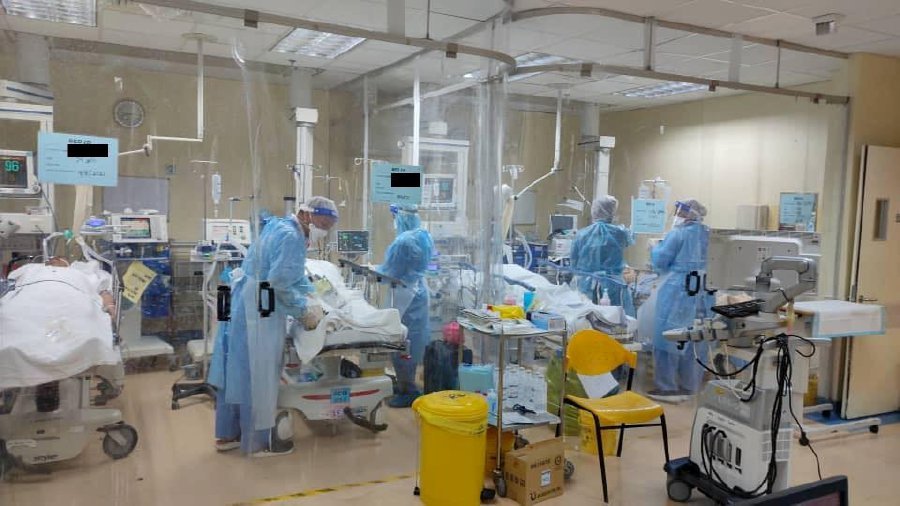 "Therefore, the Hospital Sungai Buloh ICU also receives Covid-19 cases from other hospitals so that their ICUs can be used to accommodate more non-Covid cases," he said. As of today (18th November 2021), Malaysia recorded yet another marginal increase in daily cases at 6,380, in comparison with yesterday's 6,266 cases.
Malaysians are advised to continue practicing strict personal hygiene measures while adhering to the necessary SOPs.
For more stories like this, follow us on Facebook. 
Also read: Hospital Sg Buloh doctor warns of new COVID wave in Dec, ICU wards allegedly now fully occupied