For many Malaysians, home ownership is among one of life's greatest ambitions. And the search for a great home can take many factors into consideration, from location to its proximity to other key locations, as well as accessibility and of course, safety. But for one family that had moved into a residential neighbourhood in Mantin four years ago from Kuala Lumpur, their search for a dream home didn't pan out to be quite what they had in mind.
Domestic bliss turned into nightmare
According to The Star, life for 38-year-old homeowner Halim, his 44-year-old wife Sabrina and their two children had started off on a great start when they took up residence in their new home. However, things gradually turned sour after their neighbours started work on renovating the home right next to Halim's own.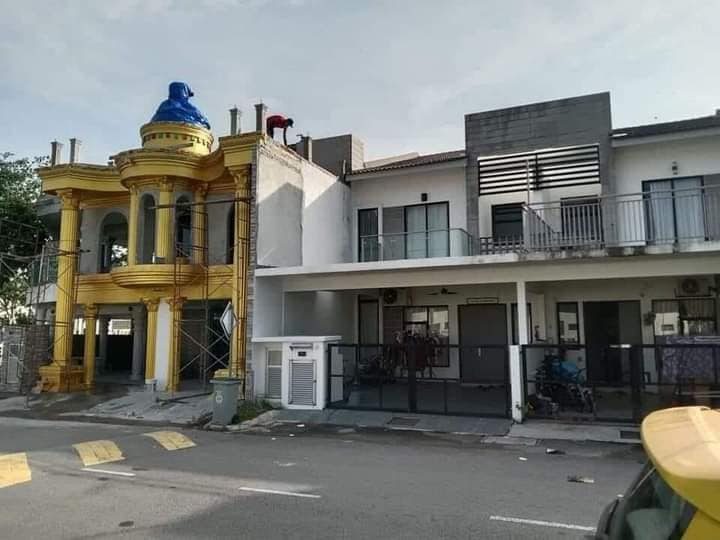 While surrounding homes in the neighbourhood were designed with a conventional, contemporary aesthetic in mind, the renovations done by Halim's neighbour were drastically different. Resembling an ornate temple or palace, the corner lot was painted in a sparkly shade of gold and featured Greco Roman columns. As a consequence of these renovation works, Halim claims that his own home started showing signs of damage.
"Cracks began appearing in several parts of my unit soon after renovation work started.

"Several areas stated leaking whenever it rained," he alleges, and adds that he had lodged police reports regarding the matter at hand.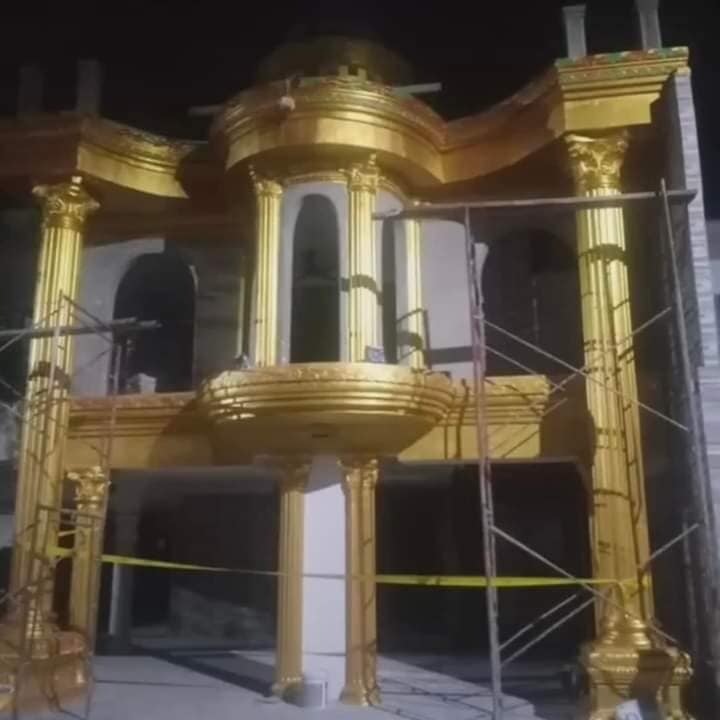 What's more, Halim claims that dangerous construction debris such as stones and nails have previously fallen into his home from the neighbour's compound during construction works, which could have potentially posed a hazard to his own children had they been playing outside at the time. This has even resulted in the rear-view mirror of his motorcycle becoming cracked.
Seremban homeowner in hot water for illegal renovations
And while multiple reports have been made to the Seremban City Council (MBS), Halim said no action had been taken. Things finally came to a head between both homeowners, when Halim's neighbour had allegedly threatened him after he had taken video and photos of the home under renovation to be sent to MBS.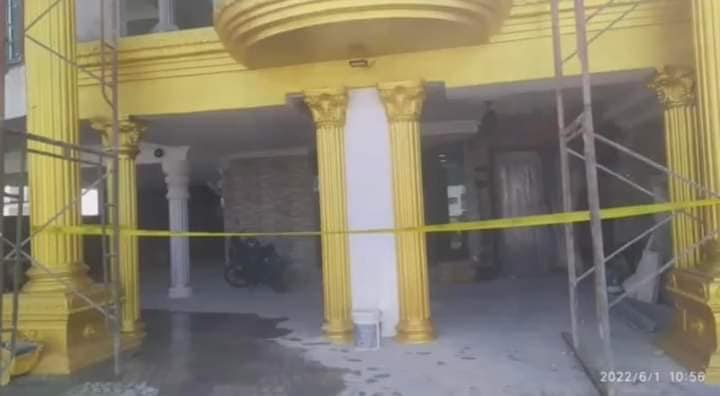 Quoting Seremban mayor Datuk Masri Razali, Utusan Malaysia reports that the Seremban City Council has acknowledged that they have received reports from neighbours concerning the renovation works. They clarified that they have previously sent out stop-work notices to the homeowner on the matter, but to no avail. The last notice was sent out on 14th April.
MBS has since sealed off the home and is now working to file legal action against the homeowner over the illegal renovation works. Nilai assemblyman J. Arulkumar has taken to Facebook to remind homeowners that all renovation works must first gain the approval of the city council before they begin.
For more stories like this, follow us on Facebook by tapping here! 
Also read: MPAJ demolishes illegal flat extension, but Uncle Kentang defends it by pointing out flats are too cramped for families