The clock is ticking, and a nation waits with bated breath together as we approach ever closer to the 15th General Elections, which are slated to be held this coming Saturday (November 19th, 2022). With politicians now neck-in-neck along the final leg of the campaign race, Malaysians who are eligible to vote will also no doubt be making final travel arrangements to return back to their home constituencies and cast their ballots.
Employers urged to grant employees time off to vote 
What's more, it also been announced by caretaker Prime Minister Ismail Sabri that both the eve and polling day itself (18th and 19th November, 2022 respectively) will be declared public holidays to facilitate in that purpose. As such, caretaker Minister of Human Resources Datuk Seri M. Saravanan has taken to urging private sector employers to allow their employees to carry out their civic responsibilities at the ballot box, as outlined in subsection 25(1) of the Electoral Offences Act 1954 [Act 5].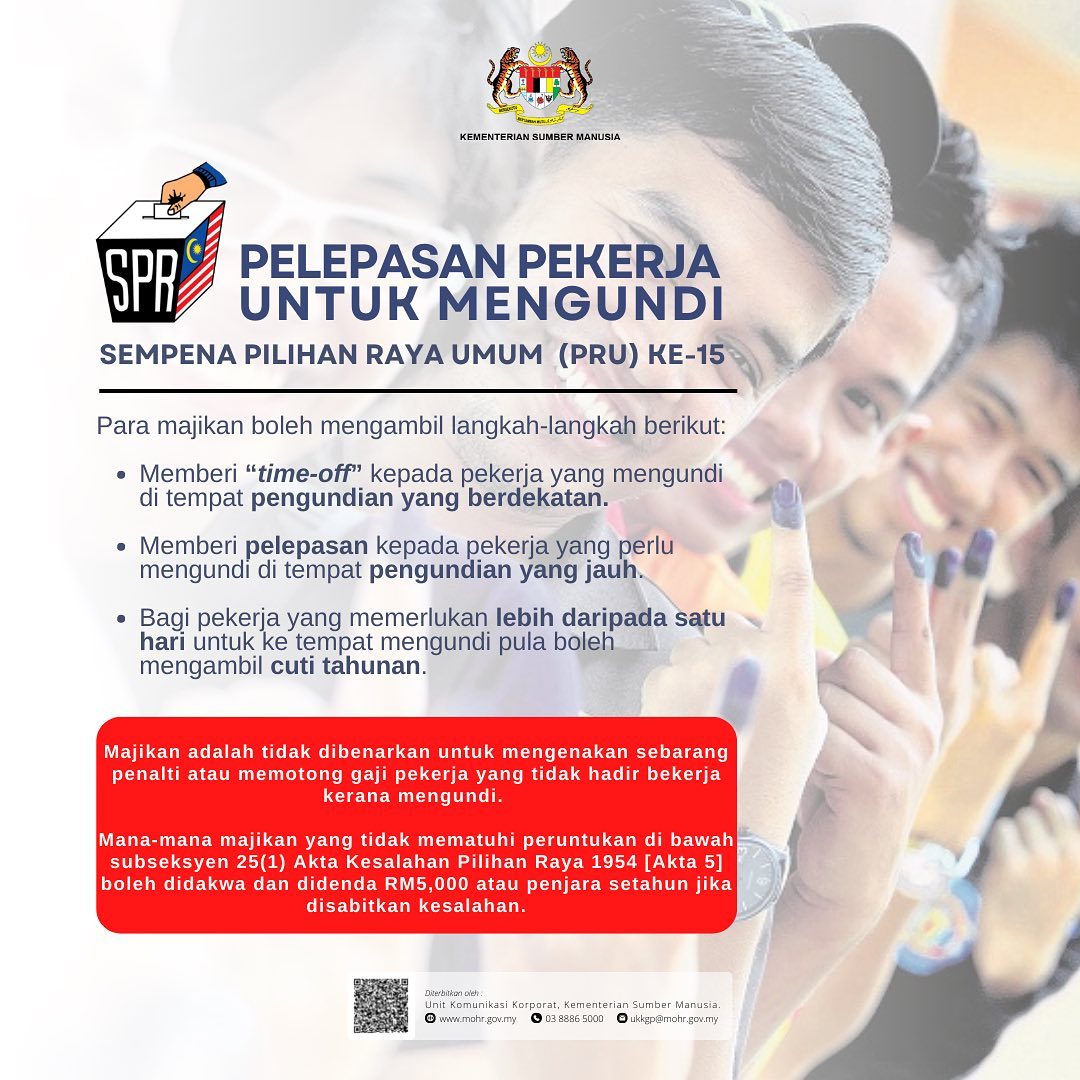 In a circular that was shared across the Ministry's social media channels, it had recommended employers to discuss with their employees on potential arrangements that they can come to in order to grant them 'time-off' to vote in the General Elections. This can be done via alternating days off, or by replacing any annual leave that employees may have for the purpose.
Not allowed to penalise employees who are absent from work to cast their ballots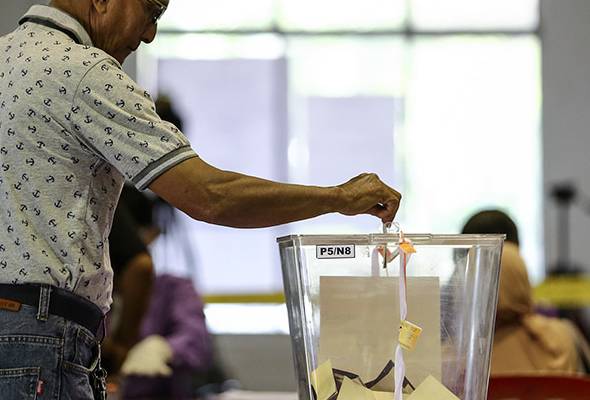 They have also suggested the possibility of providing 'time-off' to employees who have been designated to nearby polling stations so they may vote, and to also provide leave to employees whose polling stations are further away. In cases where travel for these employees back to their polling stations will require more than a single day, they should be allowed to deduct from their annual leave.
With that said, employers are also reminded that they are not allowed to impose any penalties or deduct the salary of their employees who are absent from work while out voting. Any employer who is found guilty of doing so is liable of facing a fine amounting to RM5,000, or a one-year prison sentence.
Be sure to let your voice be heard and make your vote count!
Tap here to give us a 'Like' on Facebook and stay up-to-date on the latest news and stories!
Also read: "My parents taught me not to steal from others!" Local auntie lays smackdown on MCA candidate over corruption