The families of the 8 victims from the fateful 2017 basikal lajak accident have expressed their relief over the recent verdict and sentencing of 27-year-old sales clerk Sam Ke Ting. According to Free Malaysia Today, they have said that the incident has been incredibly difficult to forget and left a profound effect on their lives that have led to emotional distress.
Mother of basikal lajak crash victim feels grateful for justice
54-year-old Sabariah Yusof, mother to 16-year-old Azhar Amir who died during the accident, told members of the press that she would still imagine her son at home despite the many years that have since passed.
"When I wake up in the morning, I feel like waking him up to go to school, imagining that he was still there. I also did not move the bed he always slept in, leaving it as it was."

"I was devastated before this when the woman involved in the crash was released. I didn't know that today (13th April) she would be sentenced. I feel very grateful that justice has been served. It is a feeling that is indescribable." she said, according to Utusan Malaysia.
Despite all that has transpired, the mother of 10 said that she accepts the fact that her son's death was fated. She adds that since the accident, she has experienced considerable emotional anguish as members of the public have taken to blaming the tragedy on negligent parenting.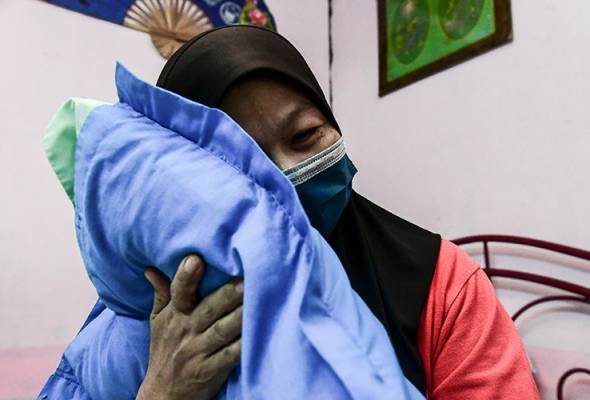 In responding to questions regarding how she felt about criticisms levied against her son's involvement in illegal basikal lajak activities, Sabriah said that she would avoid reading negative comments on the matter.
"I understand that there are some parties who blame the family members of the victims, but to be honest, I handed over the matter to the court.

"Let the court decide which party is guilty in this incident, they are more knowledgeable in legal matters than we are,"
Her surviving children have also prevented her from checking social media comments regarding the case. Describing Azhar as a good son, Sabariah recalls how he would often accompany her to sell puddings from one stall to another and was saddened by the condemnation he has faced.
She has described the sentence as 'appropriate' after having waited five years for the verdict, and hopes that it will serve as a precautionary tale against reckless drivers.
Accident survivor still suffers from emotional trauma
Similarly, 56-year-old Salman Ahmed, father to 20-year-old Muhamad Arif, says that his son sustained severe injuries including a concussion after surviving the accident. His son now suffers from emotional trauma from the incident, especially when he sees bicycles, and has become increasingly withdrawn after completing his Sijil Pelajaran Malaysia (SPM) examinations.
"He can't look at bicycles, talk about the incident or even look at the pictures (of the crash).

It would stress him out and he would not be able to sleep. It is a relief (the woman) was sentenced. I can never forget the incident for as long as I live," he said.
According to his father, Arif has been working in a factory located in Masai Lama for over two years now.
27-year-old sales clerk Sam Ke Ting will now face six years in prison and a fine of RM6,000 for reckless driving. Her license will also be suspended for a period of three years upon her release from prison.
Tap here to give us a 'Like' on Facebook and stay up-to-date on the latest news!
Also read: 'Justice For Sam Ke Ting' petition reaches more than 50,000 signatures in less than 24 hours