The general increased cost of living have plagued the minds of many Malaysians as of late, in light of the number of recent announcements regarding the removal of subdisidies on bottled cooking oil, new ceiling prices on chickens and chicken eggs, and of course global inflation. Consequently, many businesses have had to resort to increasing their prices in order to meet higher overhead expenditures.
M'sian funeral association predicts prices of funeral packages may go up by 20%
And among these businesses include the ones operating in the funerary industry, as according to Sin Chew Daily, the Malaysia Funeral Public Association anticipates that prices on funeral packages may soon go up by as much as 20% come this August. The organisation's chairman has attributed the price hike to the increased cost of funerary goods and prayer items, which has skyrocketed from 30% to a whopping 250%.
Drawing an example, 2-day-1-night funerary packages will potentially increase from RM10,000 to RM12,000, while 3-day-2-night funerary packages may go up from RM20,000 to RM24,000. In speaking with the local paper, association chairman Mr Jiang Yu Hao [sic] has urged funeral operators from across all races and religions to be sympathetic to the plights of Malaysians in light of the current economic downturn, and urges them to carefully consider how they should increase their prices.
Pointing out that in the case of Chinese funerals, many of the customs have been passed down from Mainland China, Jiang said that traditional Chinese funeral parlours are small and medium-sized businesses that do not operate on a commercial model. As such, they will typically try to bear as much of the cost as possible, without passing on the higher expenditures on to customers by raising prices.
Funeral industry also facing acute manpower issues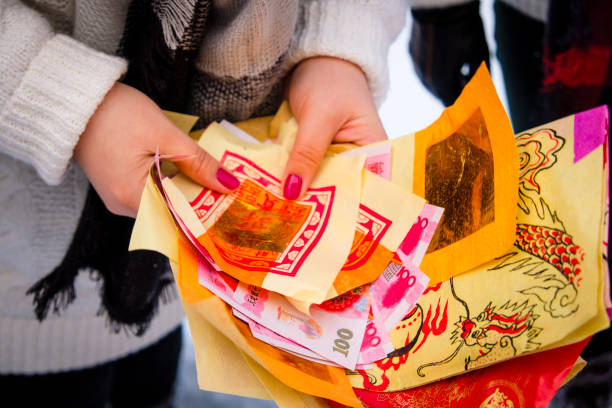 Jiang also touched upon the aspect of the funeral industry's current lack of manpower, and has urged the government to take into account the difficulties that they have faced in trying to hire foreign workers to fill up crucial vacancies. This is further exacerbated by a lack of locals who are interested in joining the funeral industry, owing to the demeaning stigmas typically associated with the field.
"If the matter of inflation and lack of manpower cannot be resolved quickly, then many small and medium-sized funeral parlours and businesses may be forced to close, leading to a monopoly of the industry. By then, consumers will be the ones most affected." he said.
At this point in time, Jiang is still in the midst of discussions with other small and medium-sized funerary businesses on the matter of increasing funerary price packages, saying that they are closely monitoring the current economic situation and have yet to come to any decision on raising prices. He stresses that by merit of healthy competition in the market can consumers truly come out as winners.
For more stories like this, follow us on Facebook by tapping here!