Just yesterday, it was reported that 27-year-old sales clerk Sam Ke Ting has been charged for reckless driving, resulting in the deaths of 8 teenagers from an accident that occurred in 2017. Sam, who was 22-years-old at the time, had been driving along Jalan Lingkaran Dalam in Johor Bahru at 3.20am on 28th February 2017, when her vehicle struck a group of 30 teenagers riding modified bicycles, otherwise known as basikal lajak.
Sam Ke Ting sentenced over 2017 fatal basikal lajak accident
As a consequence, she has been sentenced by the Johor Bahru High Court yesterday with 6 years of prison, in addition to a RM6,000 fine. If she fails to pay off her fine, her jail term will be extended by another 6 months. Her license will also be suspended for a period of 3 years upon her release from prison.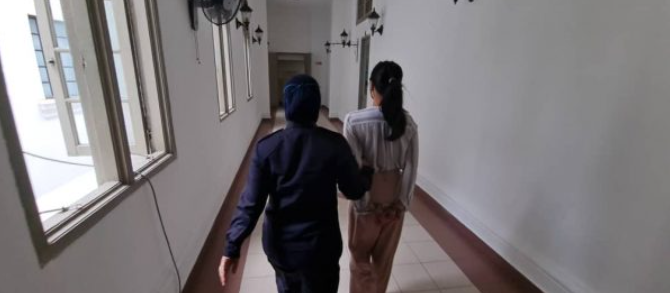 In the wake of her verdict, the legal bureaus of both MCA and DAP have vowed to render Sam legal assistance, while urging her legal team to apply for a leave with the Court of Appeal, in pursuing a stay of execution. Similarly, Malaysians have also expressed their dissatisfaction at the verdict, with many pointing to negligence on the part of the deceased teenager's parents for allowing them to be riding illegally modified bicycles on a public highway past midnight.
Change.org petition created in her name has accrued more than 50,000 signature 
This has also led to the creation of a petition on Change.org, calling for justice to be served for Sam. The petition, which was created sometime yesterday evening, has since reached a whopping 50,000 signatures as of writing and continues to increase. Addressed to the High Court Judge of Johor Bahru, the petition points to how the accident had occurred at 3am in the morning, on an open highway meant for vehicles and not bicycles, less so illegally modified ones.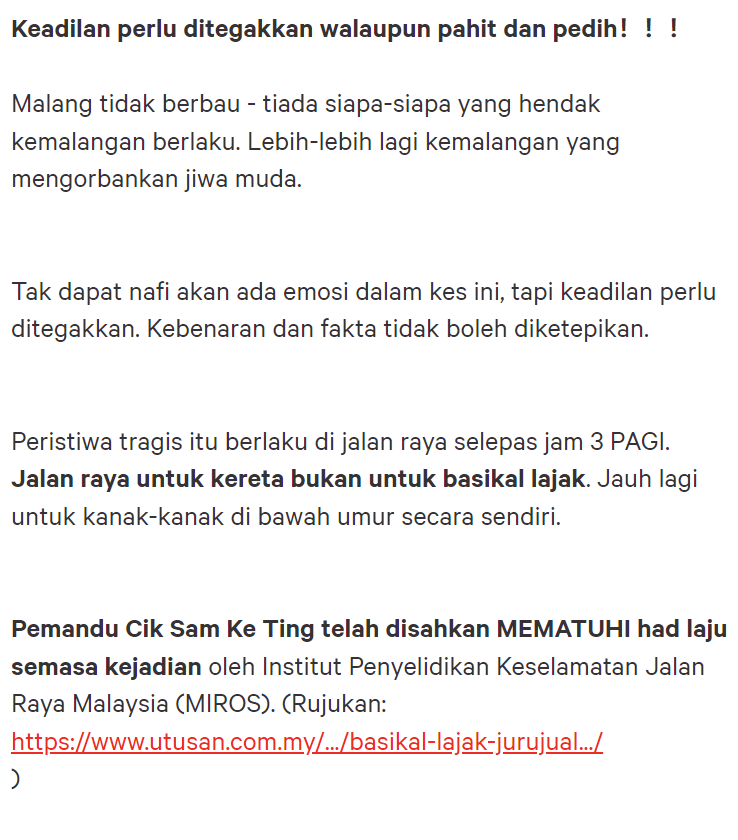 Asides from that, the petition has also cited an earlier study conducted by the Malaysian Institute of Road Safety (MIROS), which indicates that Sam had indeed been driving under the speed limit at the time of the accident.
Signees have echoed the sentiments expressed in the petition and are similarly calling for due justice to be served.

Tap here to give us a 'Like' on Facebook and stay up-to-date on the latest news!
Also read: MCA & DAP offer legal aid to woman convicted in 'basikal lajak' accident as M'sians cry foul over verdict