It has been reported by local media that a prison break had occurred at an immigration detention centre located in Sungai Bakap, Penang at around 5.00am this morning (20th April 2022). According to reports from Malay Mail, the incident had initially started as a result of a protest among detainees, before rapidly escalating into a full-scale riot.
528 detainees escaped, while 6 died after prison break at Penang detention centre
As many as 528 detainees were said to have escaped from detention, while the ensuing chaos saw 6 of them dead. The deceased were believed to have been killed after attempting to cross the North-South Expressway. As of present, 362 of them have already been recaptured according to The Star.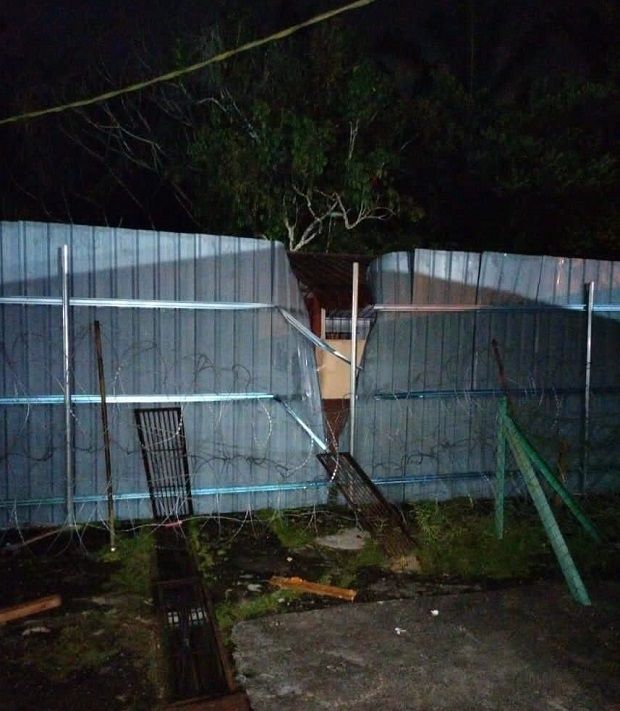 China Press reports that police personnel have already been dispatched to the scene to help keep the situation under control. Photos from the scene show grilled doors bent out of shape, while fences were taken apart to grant passage out from the centre.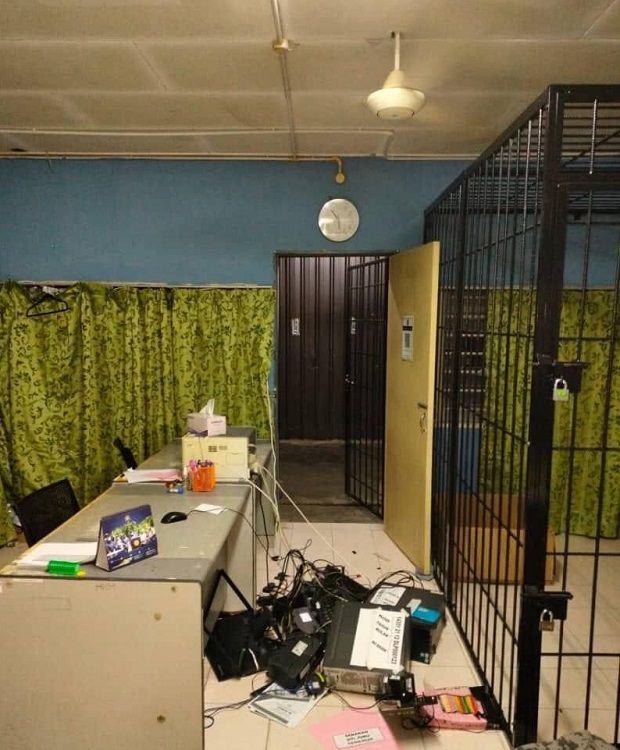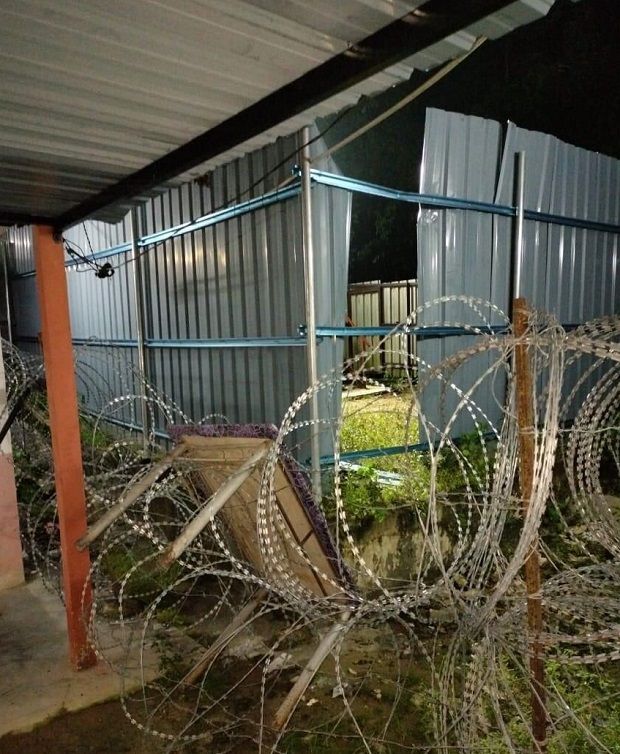 It is believed that the detainees that were being held at the centre were hauled up from operations held by various departments in Langkawi, as reported by The Star.
160 still remain at large
In a statement that was just released by the Immigration Director General, Datuk Seri Khairul Dzaimee Daud, 160 of the escaped detainees are still on the run as of 10.00am this morning. According to Daud, the detainees had escaped after breaking apart the doors and grilles in one of the detention blocks at 4.30am.
"We are actively looking for the remaining detainees with the help of the police and RELA," he adds.
Those with information on the escapees are urged to report to the authorities immediately. The full statement issued by the Immigration Department of Malaysia can be read below.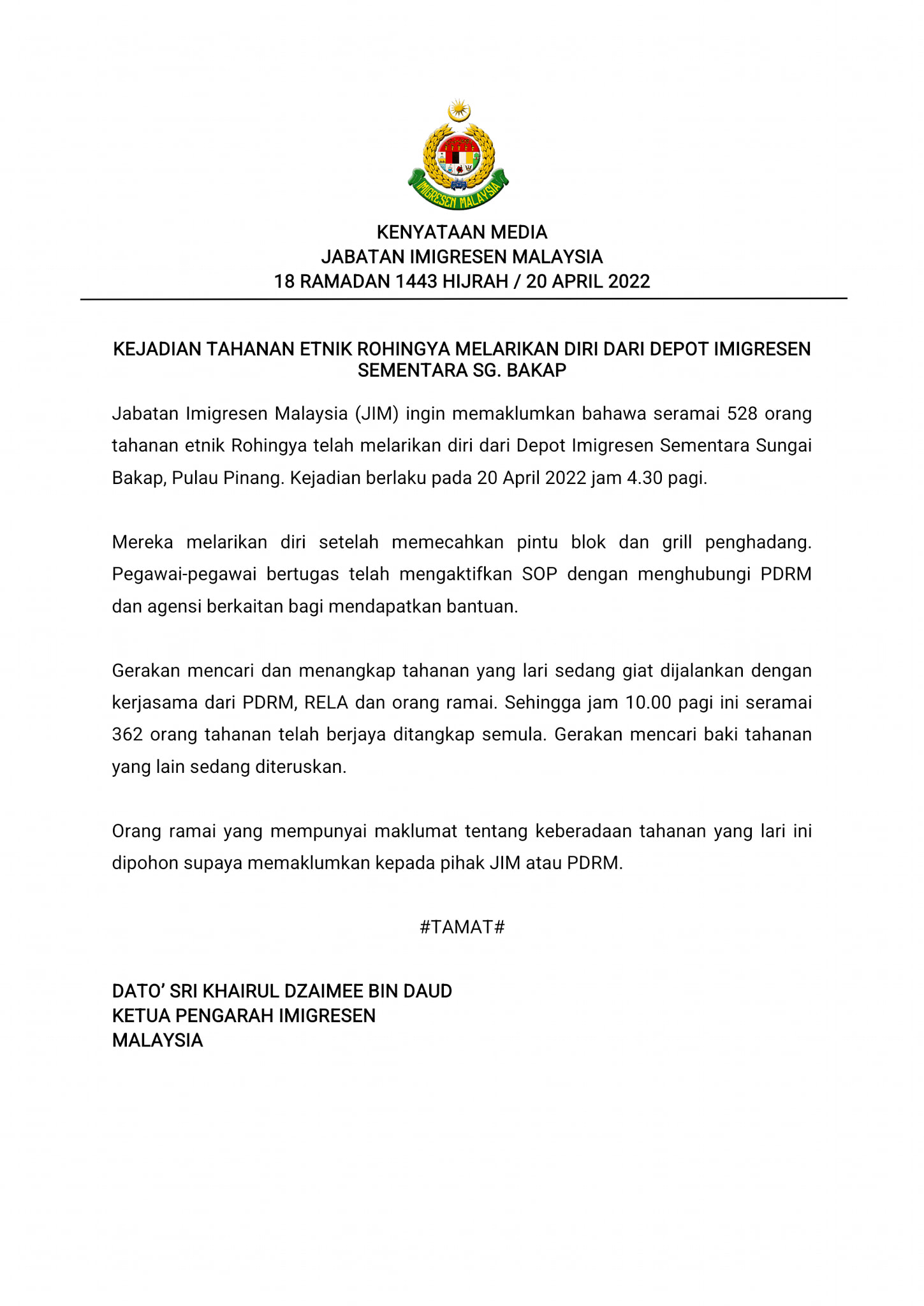 Tap here to give us a 'Like' on Facebook and stay up-to-date on the latest news!