Update (July 28th 2022): McDonald's Malaysia has since confirmed that sales of their hash browns will resume as normal! Read our coverage of it here.
---
While the world may be moving towards a gradual, if not cautionary acceptance of COVID-19, many economies and industries globally continue to face supply chain disruptions attributed by the protracted periods of lockdowns that have occurred over the past two years. And this is only further exacerbated by the ongoing Russo-Ukrainian conflict, as well as other prevalent factors such as extreme weather conditions.
McDonald's Malaysia discontinues hash browns from breakfast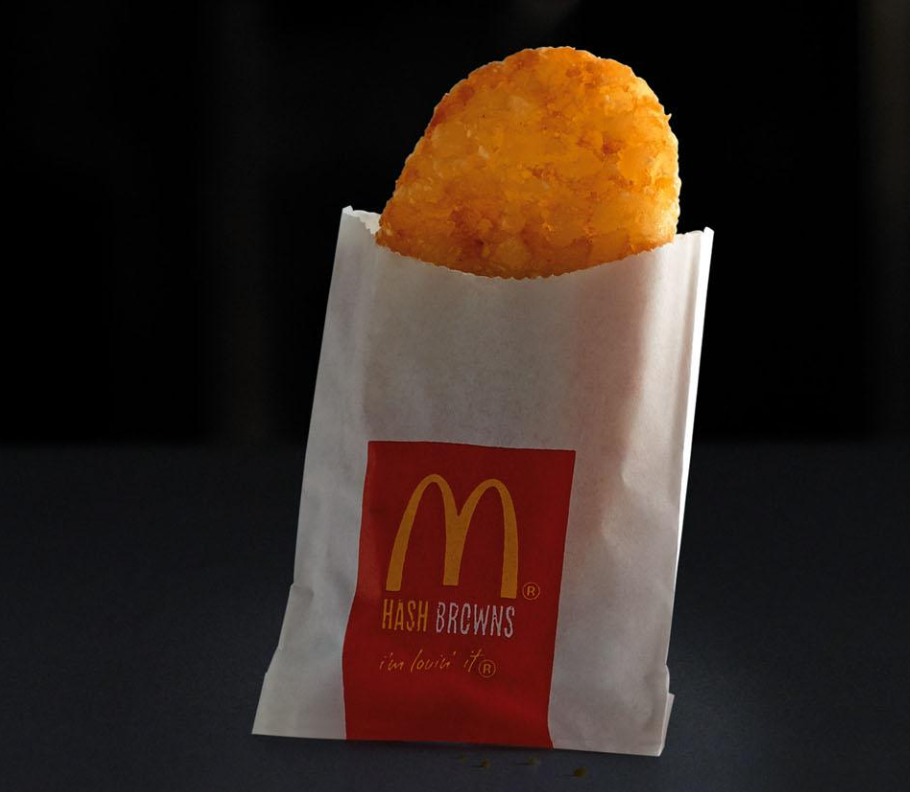 Unsurprisingly. many popular food and beverage companies have been especially hampered by this, among them including fast food giant McDonald's and their inventory of potato products. As discovered by netizen @dewirosliiiiiii last Saturday (July 23rd 2022) upon attempting to purchase breakfast from one of the fast food restaurant's outlets, she was surprised and dismayed to learn that their ever popular hash browns would be discontinued. 
"McDonald's hashbrowns have been discontinueeeed. To be replaced with fries or apple pie.

Disclaimer: I found out the news from McDonald's staff while trying to buy their breakfast yesterday that it was being discontinued. Some people say that it would return later on. If yes, then I'm grateful. If no, then we cry okay." she wrote.
Hashbrown mcd discontinueeeee 😭😭😭😭

— dewi (@dewirosliiiiiii) July 23, 2022
Netizens are up in arms over the news
As one can expect, the discontinuation of the popular McDonald's breakfast staple has led to quite a considerable uproar among local fans alike, who were quick to lament its loss from the menu.


"No wonder why they offered me a choice of fries or apple pie when I was ordering delivery. I thought they just stopped offering the hash browns for delivery orders. Turns out that they've discontinued my one favourite breakfast item from McDonald's."
"Tf McDonalds? I come for your breakfast just so I can enjoy the hash browns and pancakes. Put it back now! Wow, you just discontinue products whenever you want."

A netizen has even recommended a brand of frozen hash browns that apparently taste similar to those served in McDonald's as a stop-gap solution for hash brown cravings.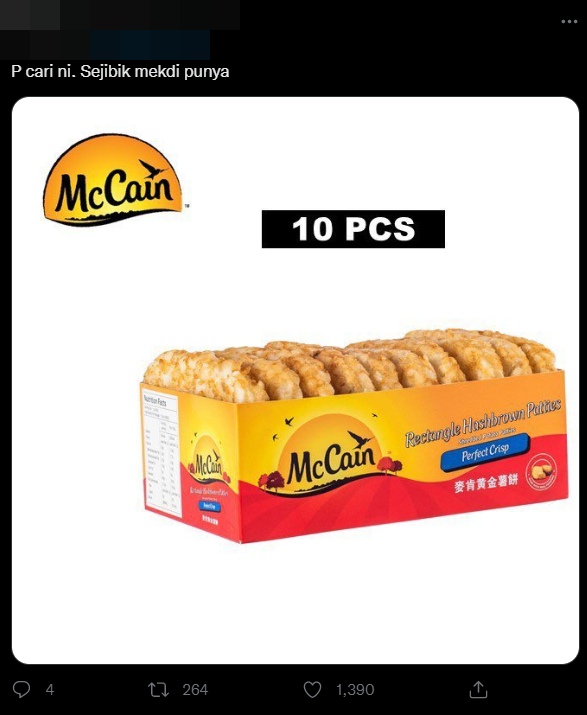 Company reassures that the discontinuation is only temporary
Thankfully however, the fast food giant has since responded and confirmed that the discontinuation of hash browns in Malaysian McDonald's outlets would only be temporary, as they have quite simply run out of available stocks.

This wouldn't be the first time that McDonald's Malaysia has had to find ways to mitigate supply chain disruptions, as previously they have had to offer substitutes in place of their French fries after local supplies ran dry. As of writing, the company still only offers Medium sized French fries at all their outlets, with no word on when the 'Large' would return.
For more stories like this, follow us on Facebook by tapping here!