A modern literary epic that has now spawned a media phenomenon spurred on by a critically-acclaimed eight-season television series as well as the runaway success of a prequel, it's safe to say that George R.R. Martin's A Song of Ice and Fire saga has rightfully cemented itself as an indelible chapter of modern pop-culture.
Entrenched deep amid the battle-torn planes of the Westeros splintered by the conflicts spurred by their many lieges, fans have been left enraptured by tales of intrigue, deceit, love, and loss, to the tune of 44 million viewers at its height.
Beckon a voyage into the House of The Dragon at every social affair
And now, be prepared to be immersed into the deep splendour of those fantastical lands once again as Australia-based Treasury Wine Estates' award-winning premium wine brand, Wolf Blass, and Warner Bros. Consumer Products have just entered an exclusive collaboration to launch a limited-edition wine commemorating HBO's House of the Dragon — the wildly successful prequel series to Game of Thrones— which has been renewed for a second season.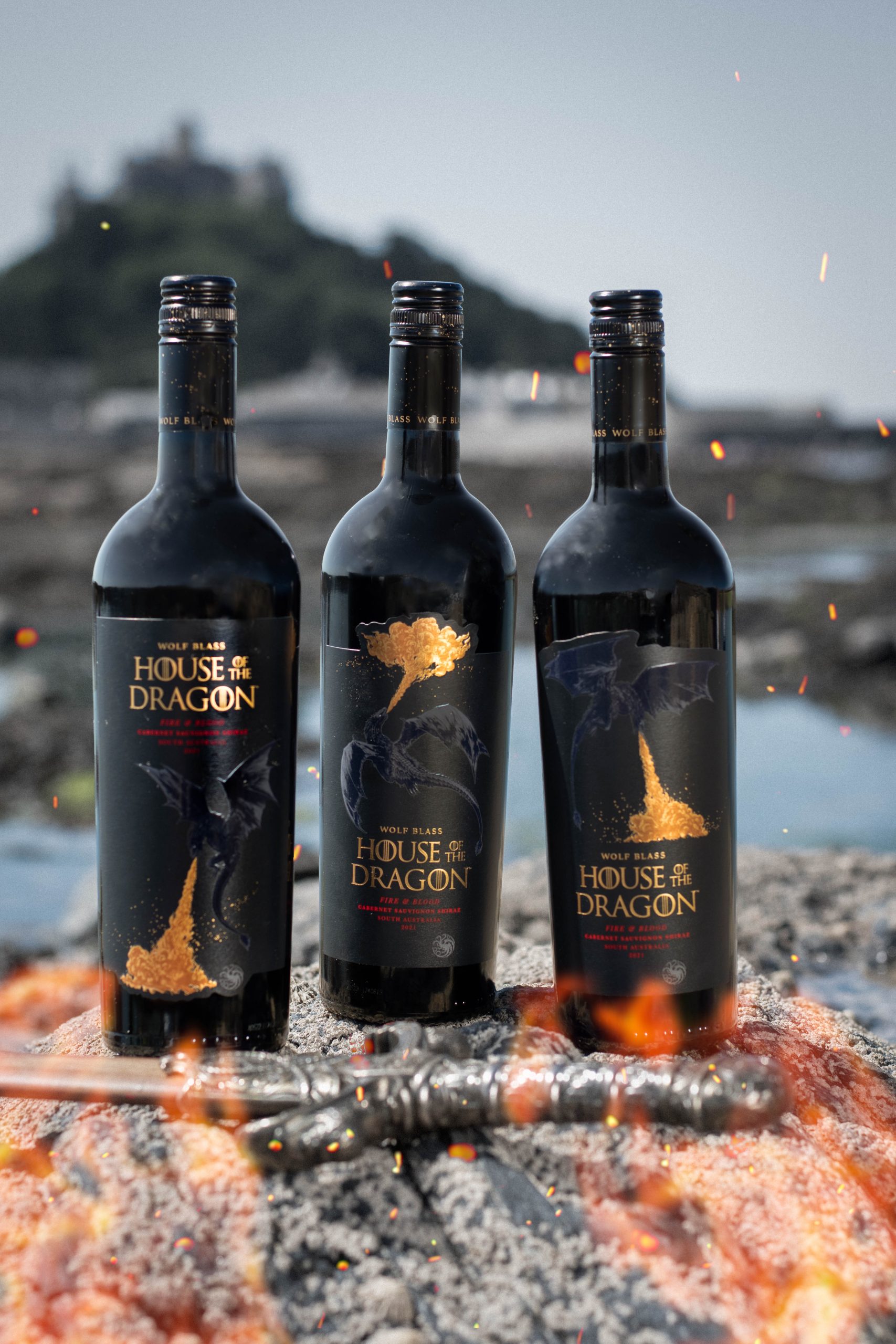 Wrapped in a trio of enigmatic labels emblazoned with winged dragons breathing resplendent gold, the Wolf Blass' Fire & Blood Cabernet Shiraz easily evokes all the regal grandiosity that has been a signature of the high-fantasy franchise from first glance. And that only carries on further into its tasting notes, which has been described as deliciously fiery on the palate.
"This classic Australian blend, was born out of Wolf Blass' spirited approach to soar above the rest, encapsulating the brand's refusal to settle and passionately strive for the best through premium, quality, affordable wine." said Chris Hatcher, Wolf Blass' Chief Winemaker.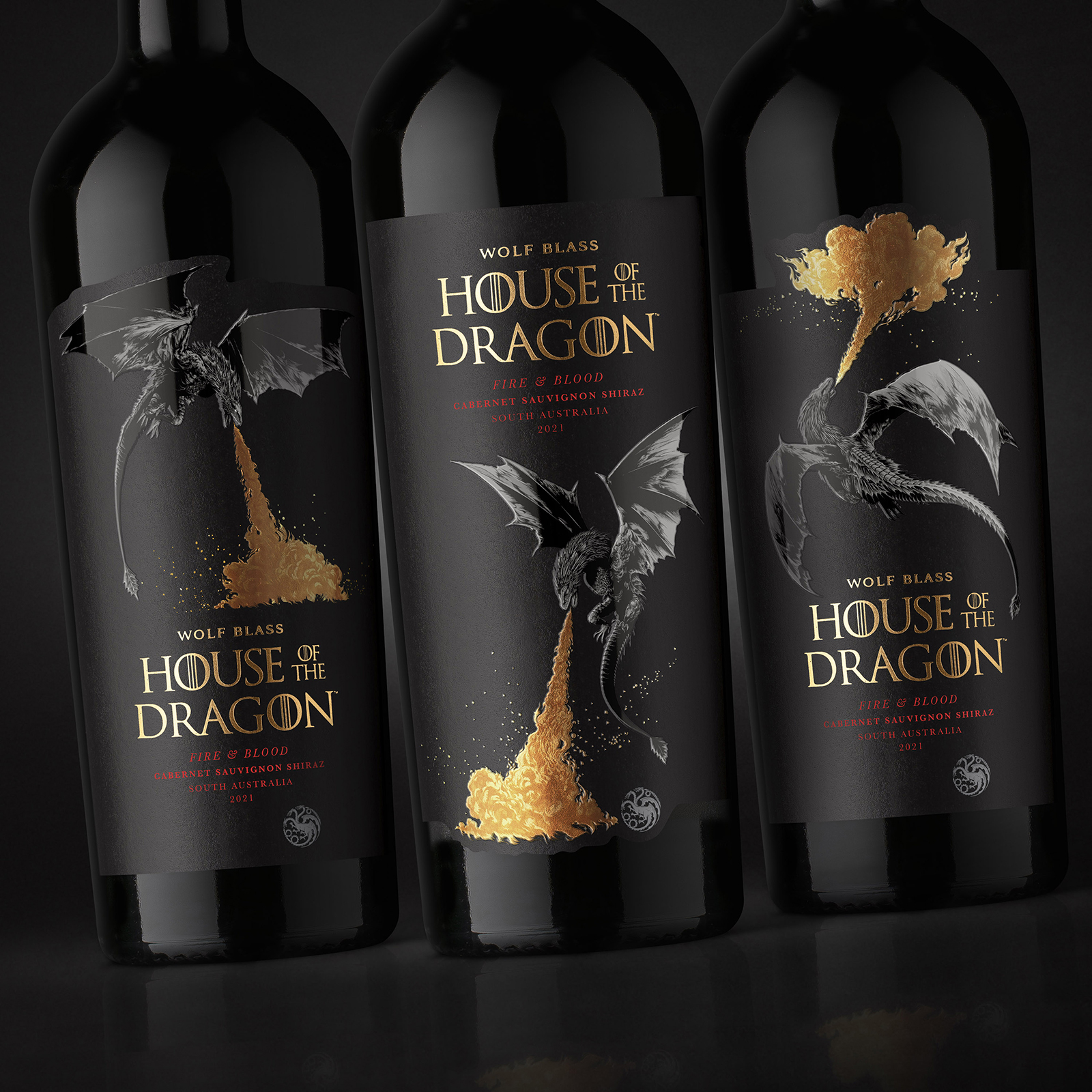 Speaking further on the partnership, Hatcher describes it as being a new chapter in the Wolf Blass story, defining the brand's philosophy now and into the future.
"It follows Wolfgang Blass' attitude to life and wine, challenging the status quo and encouraging fans and wine drinkers from around the world to not to settle for anything less than great," he adds. 
Wolf Blass' Fire & Blood Cabernet Shiraz is available in-store from 1st October in Malaysia. Fans of the show and winos alike can purchase this limited edition at Jaya Grocer, Cold Storage, Mercato, Urban Fresh, Sunshine Penang, Village Grocer (Gardens Mall), Leisure Grocer Cheras (Leisure Mall), Cellar 18 and Tong Woh Enterprise. 
Watch House of the Dragon on demand via The Astro Ultra Box and Astro GO app.
Tap here to give us a 'Like' on Facebook and stay up-to-date on the latest news!
Also read: Snoop Dogg's collab with Aussie wine brand 19 Crimes finally makes a splash in KL