A bona-fide East Coast hip hop legend with 23 million album sales and 17 Grammy nominations under his belt, Snoop Dogg is arguably one of the most prolific multi-hyphenates from the turn of the millennium. With a career that stretches from the early nineties to present day, his reputation easily transcends not only through a varied oeuvre of music, film, and television, but also by way of a multigenerational audience that spans three distinct decades.
Down South meets East Coast in 19 Crimes' Cali Red collab with Snoop Dogg
But beyond entertainment, the larger-than-life hip-hop luminary's namesake has also featured heavily along the grapevine of wine enthusiasts globally after the recent debut of his collaboration under Australian winemaker Treasury Wine Estate's 19 Crimes label two years ago.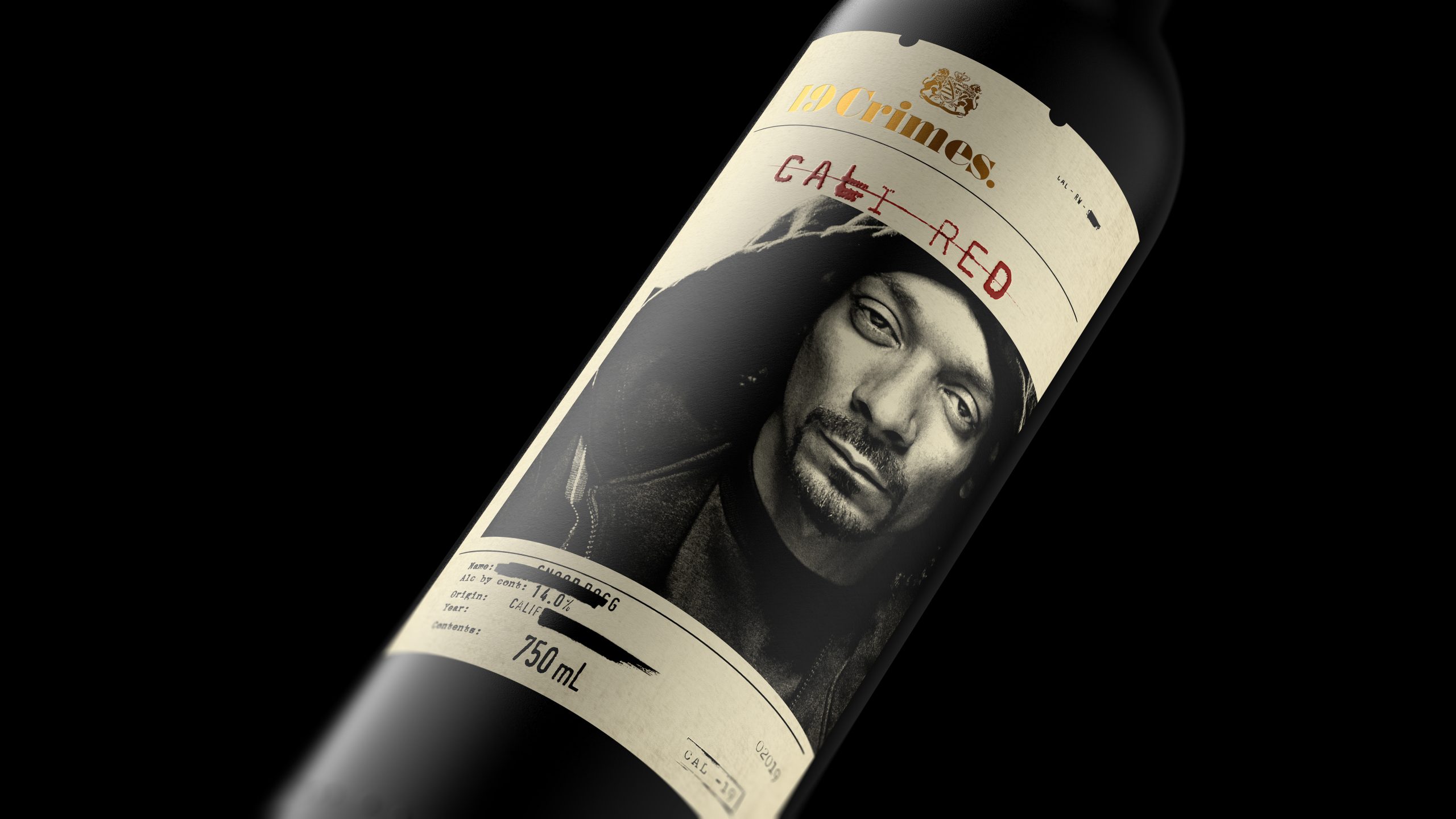 Aptly tapping a Californian native for the debut of the brand's first Californian red in its portfolio, the candidly-christened Cali Red bears a distinctive blend of scintillatingly ripe fruit courtesy of Petite Sirah, complemented by the bright, slightly-candied bounty of Zinfandel.
"I'm such a fan of this wine and I'm excited to bring 'Snoop Cali Red' to my Malaysian peeps thisyear and share the experience with my fans,

19 Crimes is one of the most successful brands in the market, so I'm more than eager to bring this collaboration to the world!" said Snoop Dogg.
Already a frequent favourite Stateside, the 19 Crimes Cali Red bears the distinction of being the number one new wine item launched in the US, and exceeded all expectations by surpassing its initial 12 month sales forecast within just two months of its initial launch back in 2020. As for the brand itself, 19 Crimes was voted the #1 New Wine Innovation of all time, in addition to bagging #4 in Drinks International's 'The World's Most Admired Wine Brands 2020'.
A piece of Aussie legacy in every bottle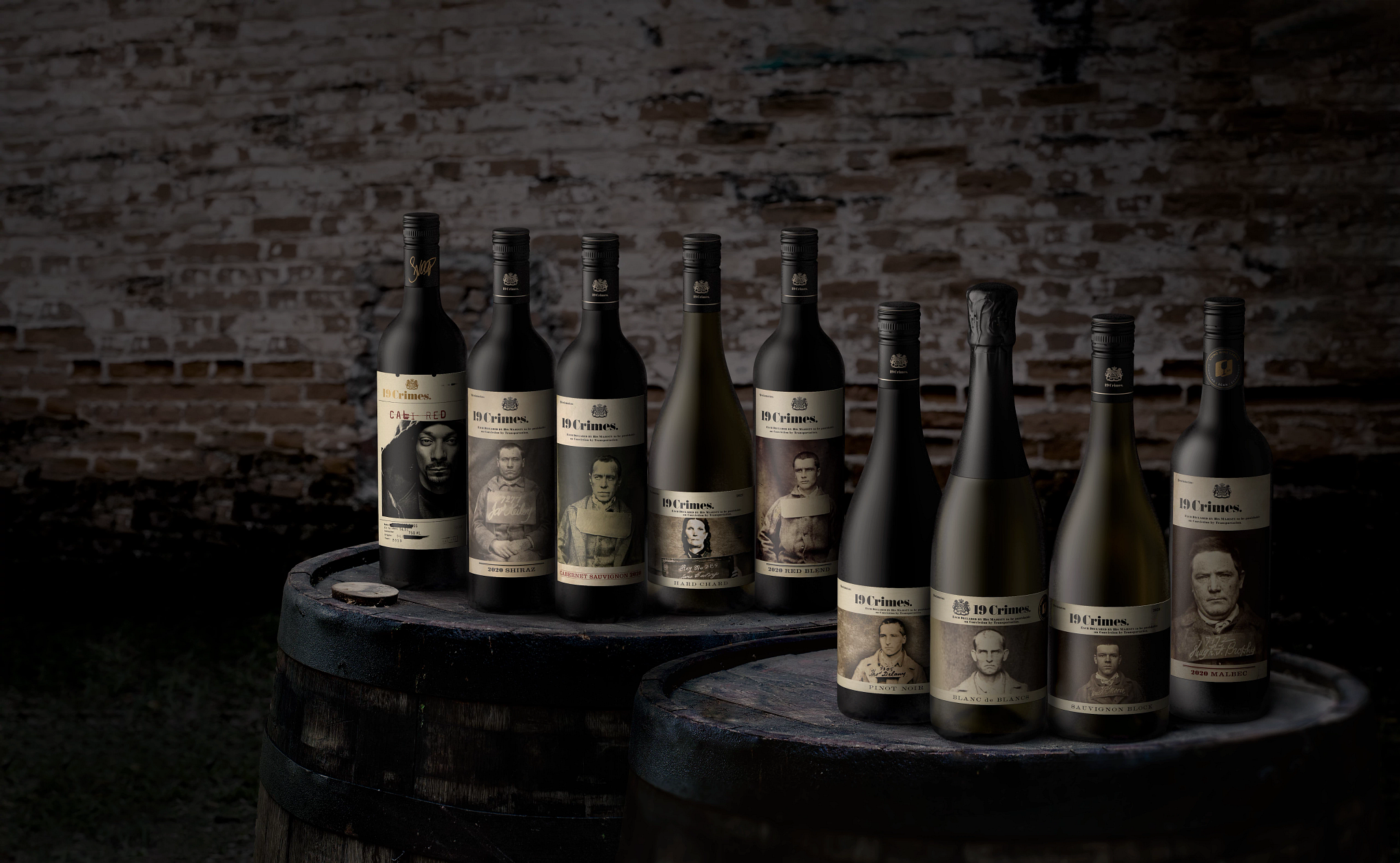 In reference to the number of felonies criminals could commit before being exiled from Britain back in 1787, 19 Crimes imbues the scrappy grit, tenacity, and irreverent spirit of the pioneering rule-breakers and and dissidents who went on to forge a brand-new culture and legacy in Australia. The label also takes after the redemption of these convict-turned-colonists, who would undertake the great endeavour of building not only a life on the frontier, but an entire nation.
Commemorating this heritage, each wine from the 19 Crimes range is a heartfelt reference and tribute to one of these individuals, telling their stories and passing on their legacies into posterity.
To pick up a bottle for your own delectation, take a peek into your nearest Jaya Grocer outlet where Cali Red will be exclusively stocked for RM109.90 per bottle, while the brand's core range comes in an even more irresistible price point of RM86.
For the latest news and community stories, follow us on Facebook by tapping here!