At long-last after having waited on bated breath, tech enthusiasts and Apple fans alike have finally been able to place their pre-orders down for the brand-new iPhone 14 Pro. And while the device continues to occupy an incredibly premium price tag starting from RM5,299, that still hasn't deterred Malaysians from snapping up one of their very own.
In fact according to Singaporean news outlet 8world, a Malaysian man turned out to be the very first person in the island-state to queue for a brand-new iPhone 14, ahead of its launch here in Malaysia.
Malaysian shows how he paid RM883.30 for an iPhone 14 Pro Max
With that said, Facebook netizen 黄志耀 took to sharing how he recently found a way to make some savings on purchasing an iPhone 14 Pro Max. In a post that was uploaded to local community Facebook group iPhone 吹水站, he uploaded two screenshots, one which shows the price of a brand-new iPhone 14 Pro Max with 256GB storage from local authorised Apple reseller Machines. 
As one can expect, the iPhone retails at an eye-watering RM6,299, in line with typical prices from the Cupertino-based tech company.
However, an accompanying screenshot shows how he was able to take an incredible RM5,415.70 off from the retail price of his phone. How did he do it, you ask? By redeeming all of his GrabPoints, which amount to 893,590, in one go.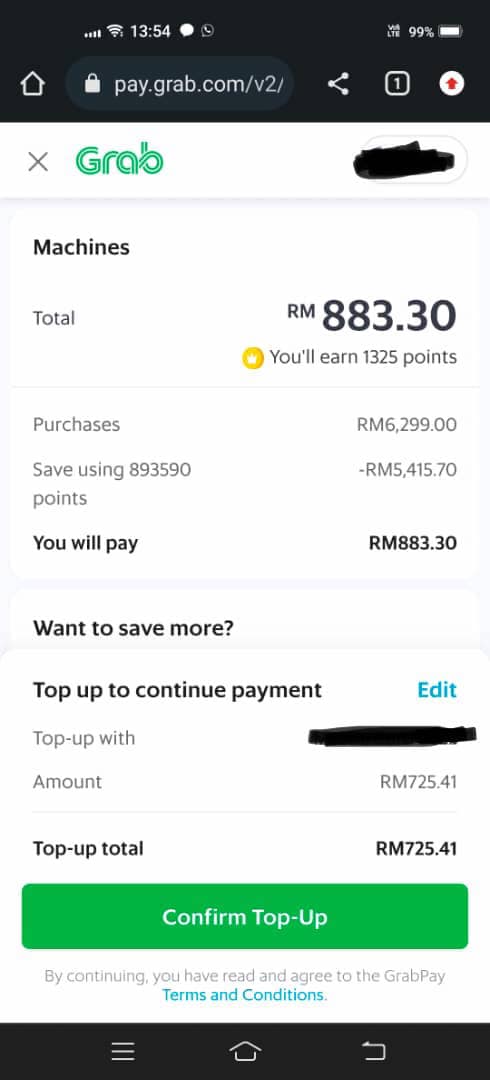 In return, all he had to pay was a considerably smaller amount of only RM883.30, or 14% from the original retail price of the phone!
Speaking with WauPost on the matter, the netizen explains that he spends about RM10,000 on on average for family expenses.
"GrabPay has a spending limit of RM10,000." he said.
But of course, spending using GrabPay alone isn't nearly enough to get him close to the amount of points he has accumulated. He also uses a Maybank Grab Mastercard Platinum credit card to top-up the balance of his e-wallet, which claims to offer 5x GrabRewards for ever RM1 transaction made on Grab, as well as x2 GrabRewards for every RM1 transaction made overseas, cross-border, or through e-commerce platforms.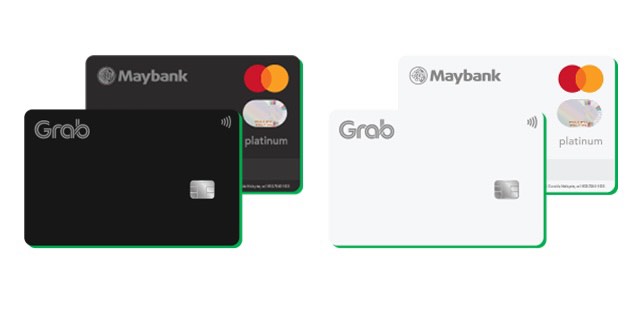 In doing so, he was able to increase his GrabRewards Points by 6.5 times.
Netizens react with mixed responses
The post has since attracted mixed responses from netizens, some of whom pointed out that he had technically spent his own money to purchase the phone, as he had to first conduct a large number of transactions on Grab in order to accumulate such a substantial sum of points.
"Well, you technically used your own money to redeem the phone anyway."

Others wanted to know how long it took for him to accumulate the amount of points he had.
"Please tell me, how long did you need to accumilate these points?"
"You could just use cash to buy the phone."
"Well, I used GrabPay every day."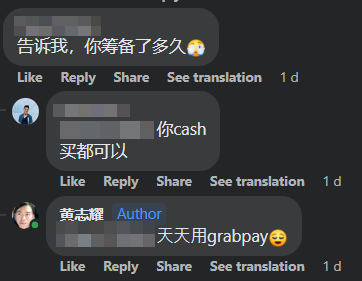 It is worth noting that according to e-commerce discount code aggregator Picodi, it would take the average Malaysian 29.2 days to afford a brand-new iPhone 14 Pro in its 128GB guise. This is calculated based upon a salary average of RM3,810.
Would you be saving your dimes for a new iPhone 14, or would you give this phone a hard pass?
For more stories like this, follow us on Facebook by tapping here!
Also read: What can you do with 1,000,000 Grab Points? Well, this man bought an iPhone 13 Pro Max with it!