Since its establishment in 2012, Grab has expanded its services ever so quickly. From the initial GrabCar, to GrabFood, and now GrabMart. One of the biggest perks of using the Grab SuperApp, besides convenience, is the GrabReward Points that comes with every transaction made through GrabPay. With sufficient GrabReward Points, users can redeem exclusive deals such as Grab vouchers and other fun stuff. This man took GrabRewards very seriously, and managed to break new records for the amount of points collected!
M'sian man collects 1,000,000 GrabReward points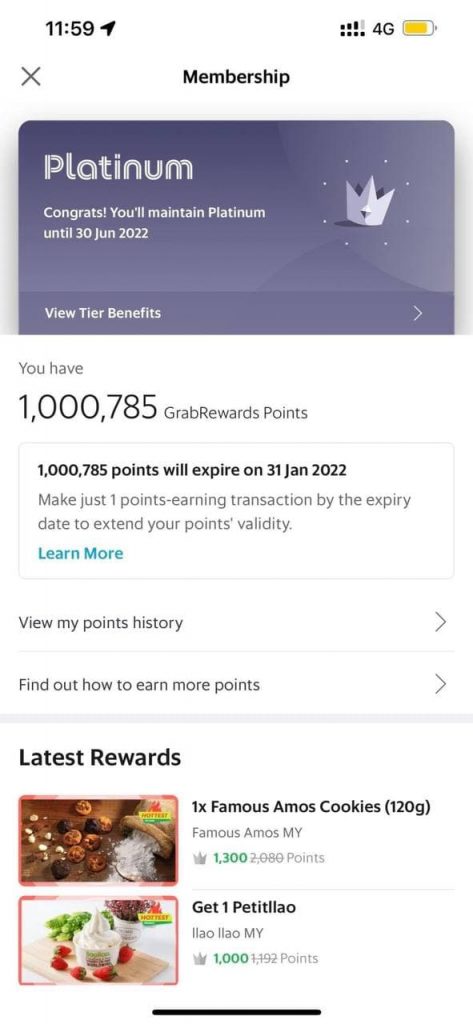 On Oct 18, Facebook user ImWen Jie took to the social media platform to share his record-breaking GerbReward points collection of 1,000,785! Wen Jie's caption read: "Thank you Grab for your companionship. I've broken the Grab record!"
Wen Jie attached a screenshot of Grab's report of his 1 million GrabReward points celebratory Instagram story. @Grabmy on Instagram gave Wen Jie a "Fuiyohhh" for his fuiyoh-worthy achievement.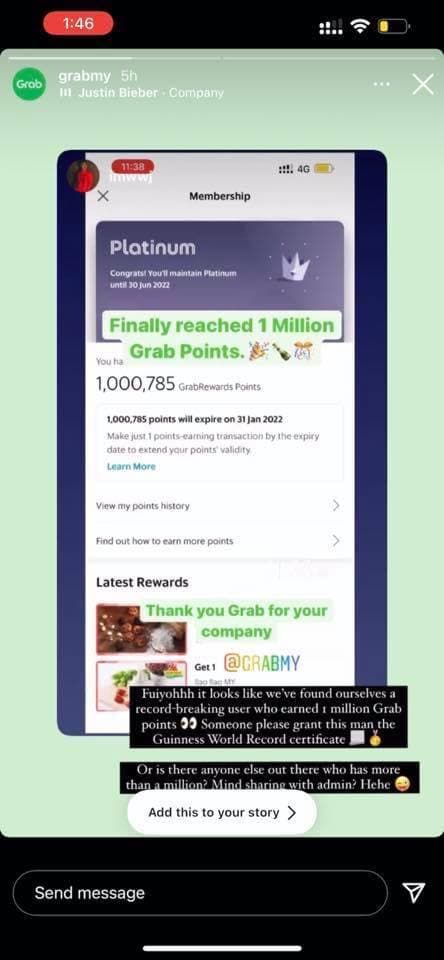 A brand-new iPhone 13 Pro Max, courtesy of Grab Points
In a separate Instagram story by Wen Jie, he flaunts his latest purchase from Machines; the iPhone 13 Pro Max. Shockingly, he didn't have to take a single cent from his wallet for the purchase! All he spent in exchange for the latest iPhone was 973,335 GrabReward points, which gave him a RM5,899 off deal. This deal is more than a steal!
Wen Jie also wrote "Auntie said those who use Grab to order and deliver food are all poor people. Sorry, I'm too poor!" This is after the recent incident of a livestreamer mocking Grab delivery riders and those who order food through delivery apps, calling them poor.
In an older post in June 2021, Wen Jie had just celebrated his passing of the 500,000 GrabReward points on Grab.
Netizens couldn't help but congratulate him for his outstanding achievement as a Grab usrr. One of them even crowned him the 'Grab points millionaire'! Maybe we should all start collecting GrabReward points and buy the next iPhone for close to nothing.
For more stories like this, follow us on Facebook!
Also read: M'sian livestreamers allegedly shame food delivery riders, says their jobs have 'no future'