Technology has often afforded us with many conveniences, whether it be in the ability to communicate with one another on a face-to-face basis across long distances, or being able to purchase all of our home necessities and groceries with just the tap of a button. However, our dependence on such technological conveniences have also made us increasingly vulnerable to instances of cyber crime, as this story goes on to prove.
Taiwanese family purchases baby camera to keep an eye on children
As reported by local paper Sin Chew Daily, a Taiwanese family received the shock of their lives when it dawned upon them that the baby camera that they have been using for upwards of a year had allegedly been accessed by a hacker without their knowledge. Sharing the ordeal over a social media post, the family said that they had purchased the camera from a popular e-commerce platform, and had initially intended to use it to keep an eye on their children while they were asleep.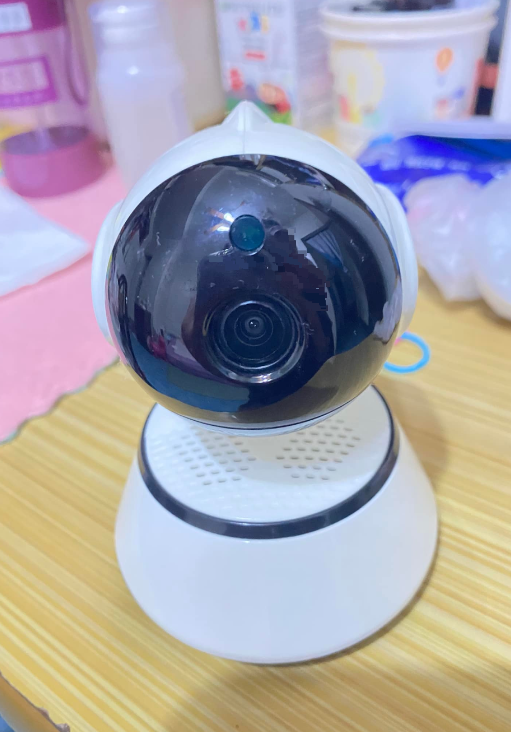 Equipped with infrared technology which allowed it to operate at night and being able to rotate 355 degrees, the camera even featured a microphone and speaker, allowing communication between both parties through a dedicated remote app linked to the camera. Happy with their purchase, the family set the camera up for use in their home without incident until last Saturday (July 23rd 2022).
Suddenly heard the voice of an unfamiliar man from the camera
According to the netizen, the voice of a man started speaking through the camera's speaker, and called out for her daughter using her name multiple times. The netizen's mother-in-law, who shared the same bedroom with her daughter, had initially thought that the voice belonged to her husband, who slept next door and also had the camera's remote viewing application installed on his phone.
"My mother-in-law proceeded to walk over to my father-in-law's room to ask him why he was still up using the remote viewing app in the middle of the night. Often times, he would use it to talk to his granddaughter and my mother-in-law on the weekdays.

My mother-in-law thought he was just playing around." the netizen added.
Upon entering her husband's room, the netizen's mother-in-law found him sleeping soundly. And yet, the voice of a man could still be heard from the camera's speaker! Horrified, she rushed back into her room to unplug the power from the camera, before informing the netizen about it.
"We've had the camera for almost a year now. I can't imagine how long the hacker must have been watching us." the netizen adds.
Since the incident occurred, the netizen said that she has been too terrified to use the camera, and has cautioned others to be wary if they have similar cameras at home.
Users should always change the default password of such devices before use
In speaking with the paper, cybersecurity expert Feng Zongfu (directly translated from Mandarin) has advised homeowners who have purchased similar camera systems to always change the password of their cameras upon using them for the very first time.
This is especially true of cameras that depend on wireless network access for remote viewing features.
"The cameras themselves usually have a default password. But if people continue using the cameras with their default passwords, it can pose as a huge security risk." he points out.
Feng adds that it is also possible that loopholes exist in the firmware of the cameras themselves, which makes them prone to being hacked by unscrupulous parties. However, he stresses that the likelihood of that is incredibly low.
Local businessman Huang Weiqing (directly translated from Mandarin), who represents a number of major surveillance camera brands, says that users who use the same master password across all of their devices and social media accounts could also be prone to having their cameras hacked.
As such, he stresses the importance of using unique passwords for every account to prevent such instances from occurring.
Tap here to give us a 'Like' on Facebook and stay up-to-date on the latest news!
Also read: M'sian loses a whopping RM28,500 from her account after being duped by online travel agency scam