Buying a new phone is understandably a considerable financial commitment. And this is especially true in the case of iPhones manufactured by Cupertino-based tech giant Apple, which often retails beyond the RM4,000 mark. Given that fact, many retailers including Apple authorised resellers here offer a number of device insurance policies, termed 'Protection Plans', to safeguard your latest tech purchase from all of life's follies.
M'sian shares confounding experience dealing with Apple official reseller's protection plan
However, one Malaysian netizen has recently taken to warning others to think twice about investing in such Protection Plans after having done so himself. As explained by user Kenny Ng on the iPhone 吹水站 community Facebook page, he had purchased an iPhone 12 Pro Max from Machines Malaysia, popular authorised Apple reseller store here. At the time of purchasing his phone, he had also paid an additional amount for the Protection Plan offered by the company.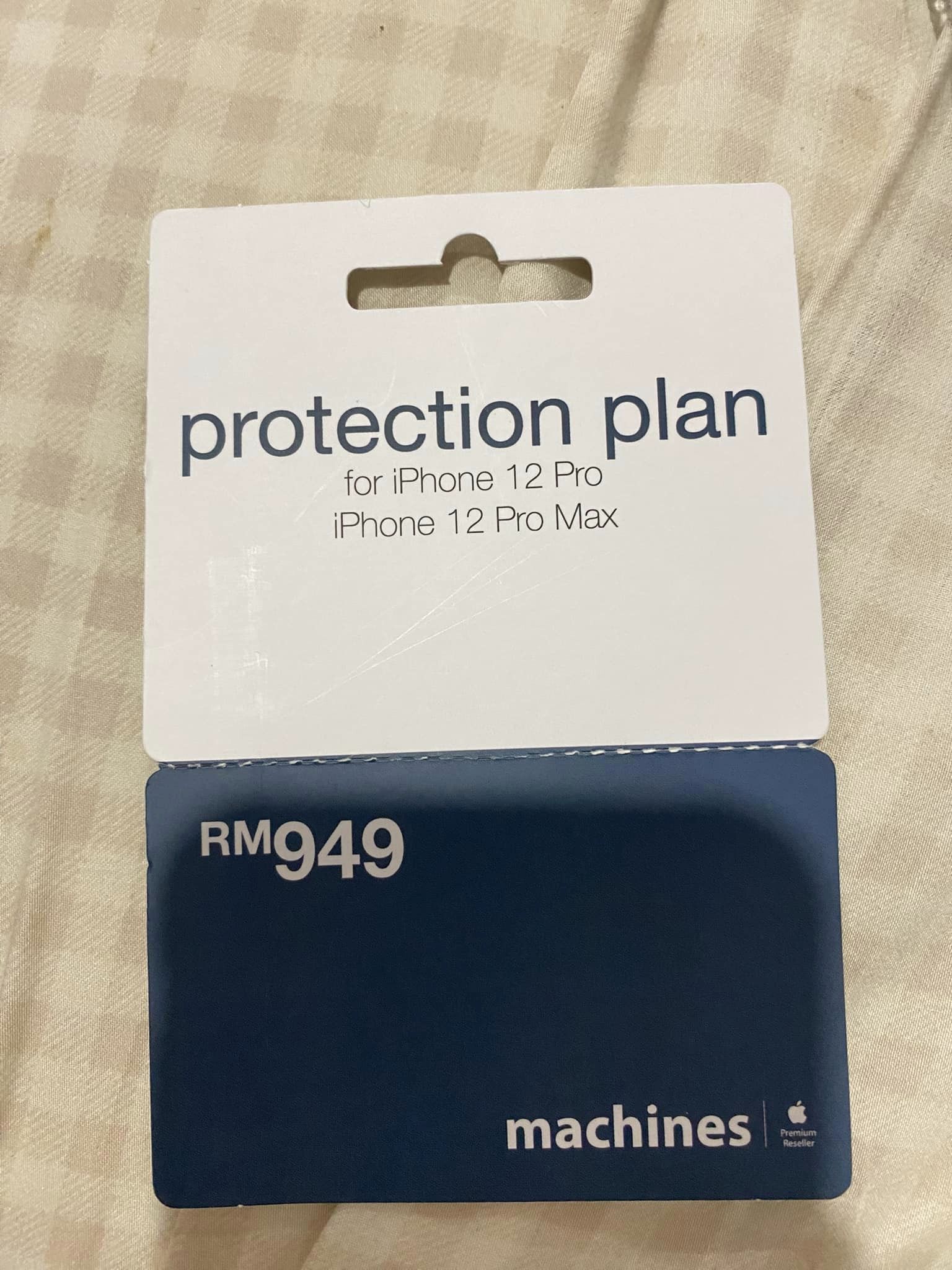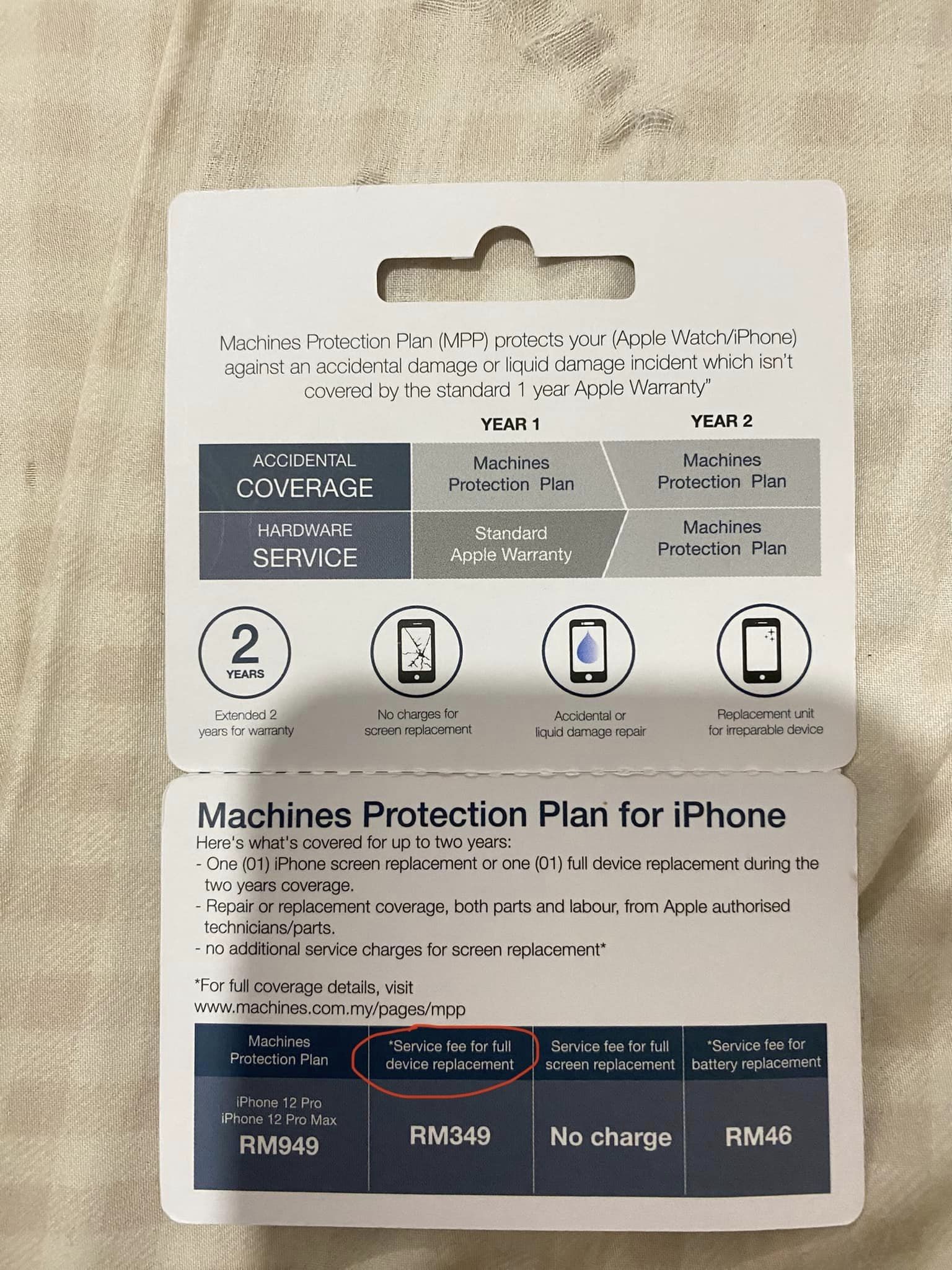 It is worth noting that reseller stores are the only retail channels for Malaysians to purchase Apple products, as the company does not have any official physical stores here yet.
"For those of you who want to purchase a protection plan for your iPhones, please take note. This is my personal experience, and if it doesn't resonate with you, just scroll away. I was told that I was eligible for a new phone if I purchased the protection plan that is valued at RM949."

"Upon purchasing the protection plan, I was told that if I wanted a full-device replacement, I would have to add on another RM349. I paid the amount and yet what I was given in return was a second-hand phone." he wrote.
Allegedly received a used phone instead
Kenny noted that the replacement phone he received appears to have minute scratches on its surface, and was already covered with fingerprints when he received yet, suggesting that it was not a brand-new device. And yet, the sales associate insisted that it was indeed new.
To his surprise, the sales associate then changed the topic and told him that the protection plan he had bought with a full-device replacement was only eligible for Apple Watches only.
Worried that he had misunderstood the terms, he proceeded to email the company and was told that there had bene a miscommunication. According to the email, the RM349 was meant to be a service fee for repairs or replacement, and that the customer would only receive a replacement device if their phone cannot be repaired to a satisfactory state. However, the fee would not be charged for display damage claims. They add that this was clearly stated in the terms & conditions for the plan.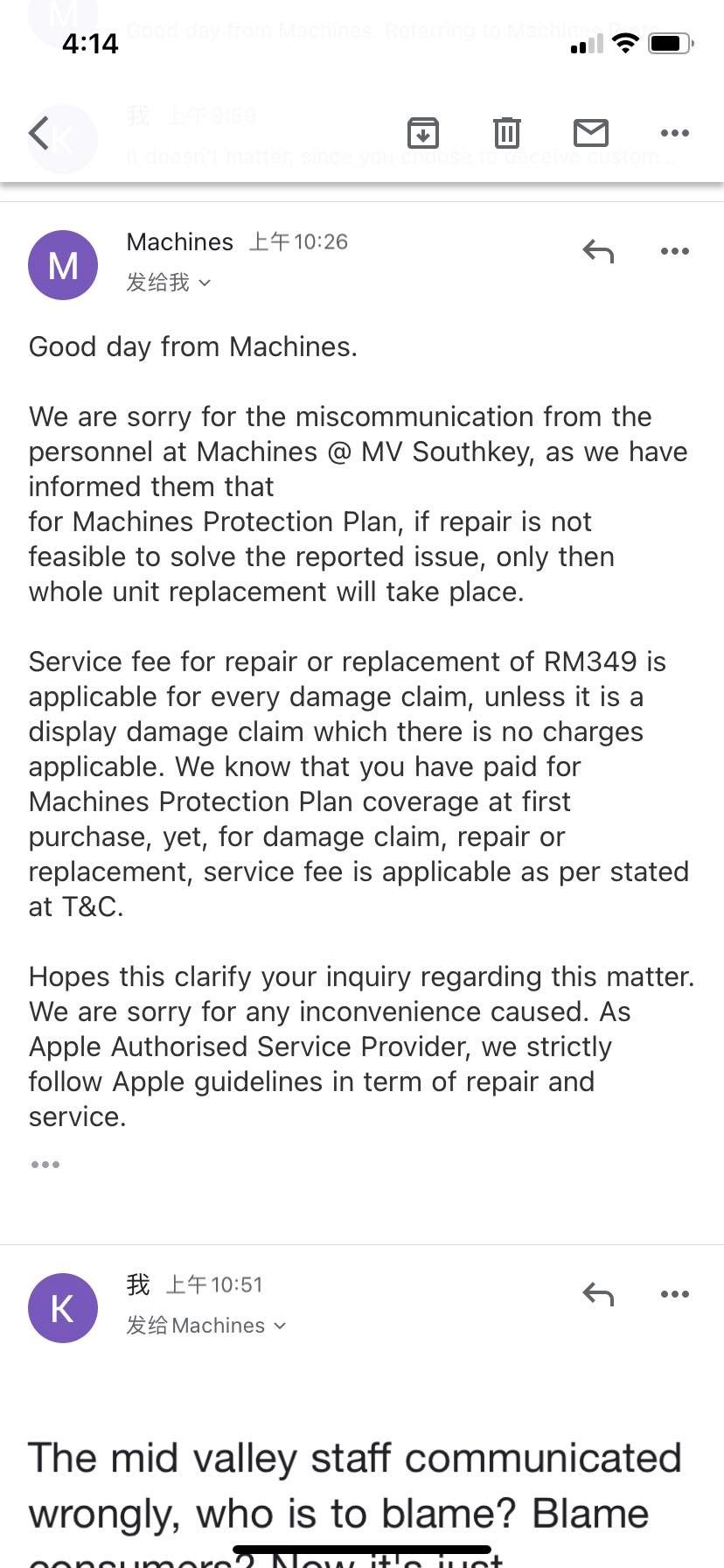 Had only wanted to replace his screen initially
He then cautioned other potential buyers if they were thinking of getting the protection plan, and reiterated that this was his own personal experience. In his reply to another curious netizen who asked what the initial damage of his phone was like, Kenny said that he had initially only wanted to send it back to Machines to fix up some scratches.
"How badly damaged was your phone actually?" 
"It wasn't that damaged. I just noticed that there were a lot of scratches on the screen, and had wanted to replace a new screen. But then the sales associate told me to smash the back-panel of my phone, pay RM349 and be eligible for a new device replacement. And I naively believed them."
Netizens speak of similar incidents
Other netizens have shared similar experiences from buying such protection plans for their own Apple devices.
"My phone has also cracked, and I also bought the same protection plan. I went to their KLCC branch, and they told me I was eligible for a device replacement. But after reading this post, I feel like I'm about to be scammed." 

"I also went to the same reseller to buy my iPhone and had wanted to use my credit card to make an Easy Payment. But they told me I had to first buy the Protection Plan in order to pay my iPhone using Easy Payment. 
But when I got home to check on their site, there was no such condition where you had to buy a Protection Plan first if you wanted to use Easy Payment. I sent them a complaint via email. I felt cheated." 

"These insurance plans can't be trusted as they are offered by the reseller company. I only buy from Apple Care."

We have reached out to Machines Malaysia for comment on the matter, and will update this article accordingly.
Tap here to give us a 'Like' on Facebook and stay up-to-date on the latest news!
Also read: Apple debuts the new iPhone 14 range, Pro models now equipped with pill shaped cutout display to replace notch