At its latest Far Out event that had just taken place moments earlier, Cupertino-based tech giant Apple has officially debuted their latest iPhone 14 model range, in both regular and 'Pro' variants. Introduced by company Chief Executive Officer Tim Cook, the new line of devices will offer perhaps some of the most significant changes to the iPhone design language since 2012.
Apple launches the latest iPhone 14 
As one can expect, the iPhone 14 series of phones is divided into two flavours: the regular iPhone 14, and the 'Pro' series. In the case of the former, customers can expect a relatively unchanged look and feel, with much of the 13's previous design cues, including the diagonally-arranged camera array, straight-sided edges, and of course, the rather unsightly 'notch' which houses the earpiece, Face ID biometric sensor, and selfie camera.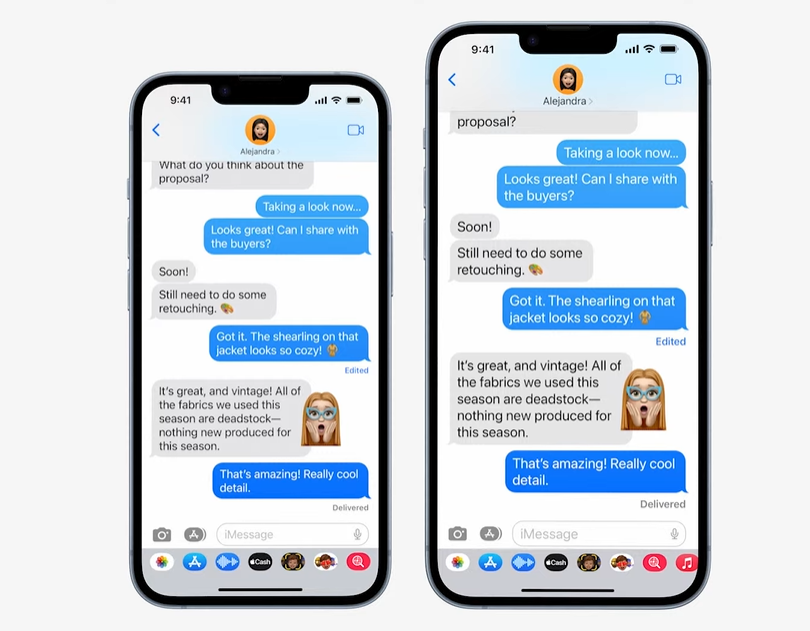 The base iPhone 14 line-up will consist of a 6.7 inch phone, as well as a new 'Plus' version that measures 6.7 inches. This is in line with previous industry rumours that Apple will be killing off the 'mini' iPhones due to slow sales, and replace it with a larger-sized model instead.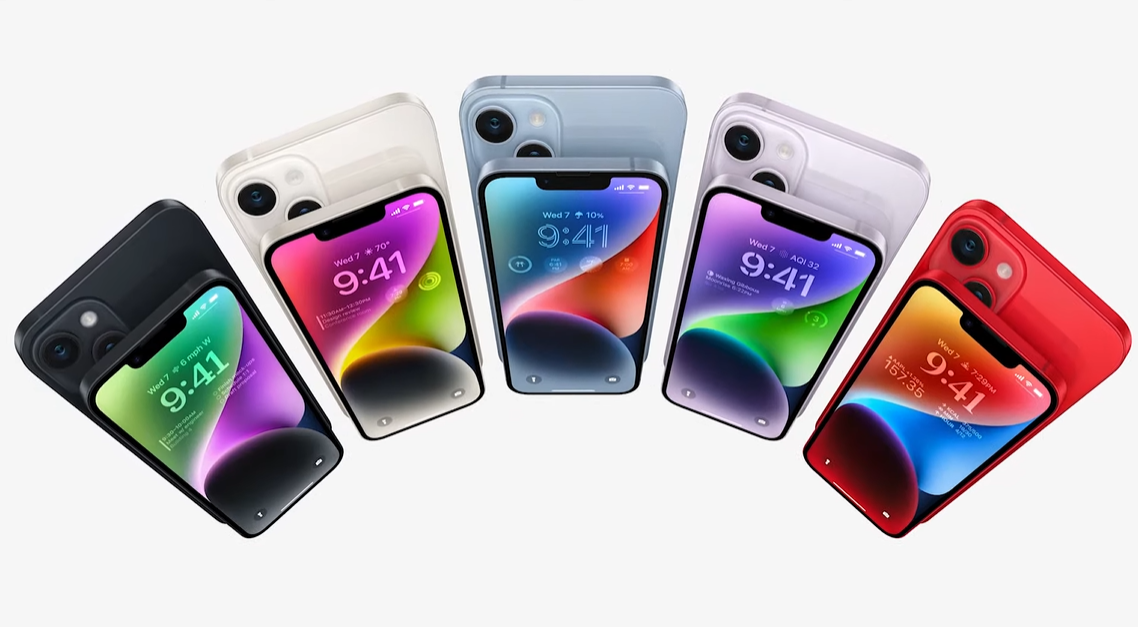 Curiously however, the regular iPhone range will soldier on with the A15 Bionic chip used in the previous iPhone 13 range from last year. Optics will similarly see a slight bump from the year before, with the company touting improvements in the new phone's 12-megapixel main shooter, and a new 12-megapixel selfie camera with autofocus.
Storage options remain the same as from last year's line-up, with the range available in 128GB, 256GB, and 512GB.
Meet the iPhone 14 Pro lineup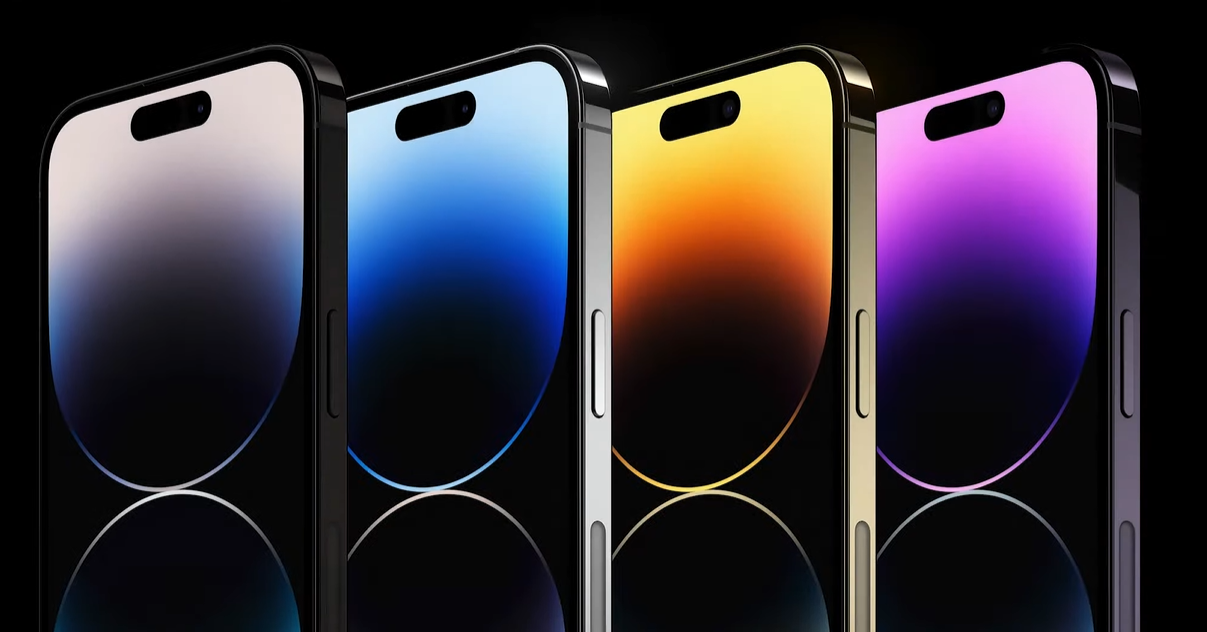 But it's the more expensive iPhone 14 Pro lineup where things change. Instead of the 'notch' that it's younger siblings have had since the time of the iPhone X, the new cream of the crop from Apple has done away with it completely.
In its place sits a single pill-shaped cutout, now known as the 'Dynamic Island', which contains the Face ID biometric sensors and the selfie camera. Developed alongside a new UI feature, this 'cutout' will be able to shift into different usage scenarios to provide added functionality to certain situations.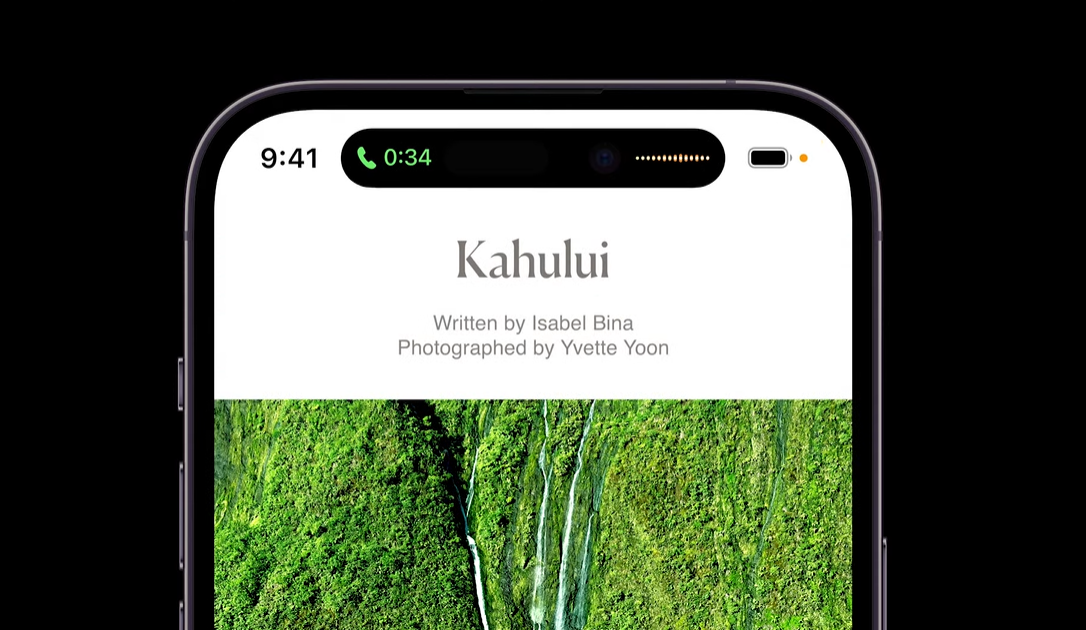 All is as usual on the 'Pro' front where screen sizes are concerned, with measurements remaining the same as from the year before. You can either get it in a 6.1 inch size, or a 6.7 inch size. All 'Pro' models will feature Super Retina XDR display with ProMotion OLED panels with slimmed down bezels.
Apple has introduced its latest A16 Bionic chip to power the 'Pro' models, with enhanced graphic processing power enabling improved gaming and rendering performance on the go. Touted as being the fastest chip ever in a smartphone, the latest A16 Bionic is built on the company's latest 4 nanometer process. This is on top of new improvements to the camera optics, including a 48-megapixel sensor and a new ultrawide lens.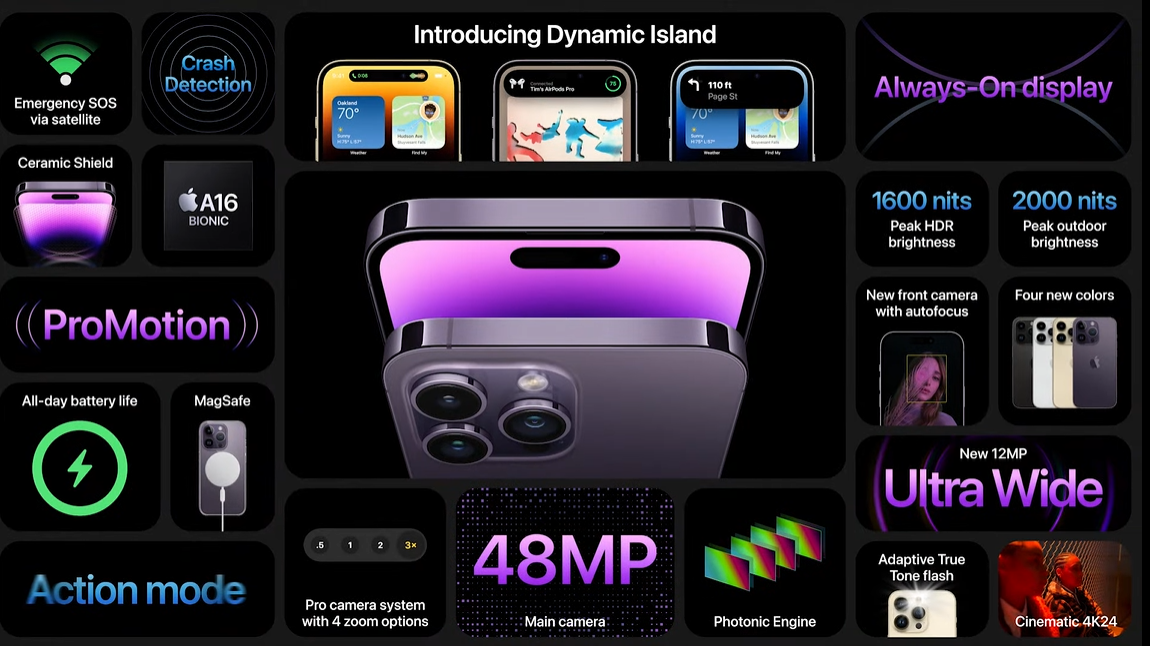 The 'Pro' lineup will offer all the same storage options as the regular iPhone 14, in addition to a 1TB option.
Pricing sees a slight increase
Prices for the new iPhones are as follows, with some increases across the board.
iPhone 14: 
iPhone 14 128GB – RM4,199
iPhone 14 256GB – RM4,699
iPhone 14 512GB – RM5,699
iPhone 14 Plus:
iPhone 14 Plus 128GB – RM4,699
iPhone 14 Plus 256GB – RM5,199
iPhone 14 Plus 512GB – RM6,199
iPhone 14 Pro: 
iPhone 14 Pro 128GB – RM5,299
iPhone 14 Pro 256GB – RM5,799
iPhone 14 Pro 512GB – RM6,799
iPhone 14 Pro 1TB – RM7,799
iPhone 14 Pro Max:
iPhone 14 Pro Max 128GB – RM5,799
iPhone 14 Pro Max 256GB – RM6,299
iPhone 14 Pro Max 512GB – RM7,299
iPhone 14 Pro Max 1TB – RM8,299
All iPhone 14 models will be available for pre-order in Malaysia beginning September 16th, The 14 Pro and Pro Max will be available in stores by September 23rd, while the regular 14 will hit shelves later on October 7th.
For more stories like this, follow us on Facebook by tapping here!
Also read: Apple Pay Malaysia is finally now available! Here's how you can set it up on your compatible iOS devices